The 211 referral service "is vital to everybody," Joe Arthur said.
Arthur, the executive director of the Central Pennsylvania Food Bank, made the comment Friday morning during a panel discussion on 211 Resource Awareness Day, a statewide event hosted by United Way of Lancaster County.
Related: Sen. Casey calls for 211 funding, says push for Build Back Better will continue
Arthur was joined on the panel by local and state representatives. They agreed both that 211's statewide 24/7 resource navigation service is a vital support for their constituents and that the data it generates — updated daily on the PA 211 Counts website — helps to drive informed policy decisions.
Legislators' offices function as de facto social services agencies, and they and 211 complement each other, said state Sen. Judy Schwank, D-Reading, and state Rep. Lynda Culver, R-Northumberland/Snyder. (Both Schwank and Culver are United Way of Pennsylvania board members.)
Besides referring constituents to 211, legislative staff consult 211 themselves to learn more about what resources are available or to solve particular constituent problems, Schwank and Culver said.
The process of finding services, determining eligibility and completing applications is complicated and time-consuming, the panelists said, especially for people already stretched thin with employment and family obligations.
The expertise provided by 211's referral staff can cut through the complexity and ensure families receive the help they need and are entitled to.
"The navigation role ... could not be more crucial," said Lancaster City Council President Ismail Smith-Wade-El.
His colleague, City Councilwoman Janet Diaz, said when she was a child, her mother moved the family from New York to Lancaster. They ended up living out of UHaul truck for several months before they could secure housing.
Access to a service like 211 could have shortened that struggle, she said. She and Smith-Wade-El, who are facing each other in the Democratic primary in state House District 50, both called for more funding to support 211's service to the community.
Much of the Central Pennsylvania Food Bank's 27-county footprint is rural, and there are many swaths where broadband coverage is spotty or nonexistent, Arthur said. For households in those areas, online searches for service providers may simply not be an option, making 211's phone service a godsend, he said.
Culver said 211's data is "a huge selling point": It helps legislators to see what the needs on the ground really are and allocate resources accordingly. State House Speaker Bryan Cutler agreed.
"It's the data that helps convince individuals about the value of the investment," the southern Lancaster County Republican said.
Schwank noted that budget season has begun in Harrisburg, so now is the time to speak to senators and representatives about funding for 211 and other social services.
The PA 211 service receives $750,000 in state funding, said its executive director, Kristen Rotz, the president of United Way of Pennsylvania. The 211 funding model is a "three-legged stool," she said: The state appropriation is combined with about $3 million from "local community partners" and revenue from fee-for-service contracts, which PA 211 is working to grow.
The legislators said advocacy is most effective when organizations take the time to build a relationship with their local representatives and educate them about the work they do in the community.
Culver said she values contacts she can call to learn about a particular issue in order to cast an informed vote. Cutler and Schwank concurred.
"We need that communication to do our job effectively," Cutler said.
"I never found a legislator who didn't want to know what's going on in their community," Schwank said.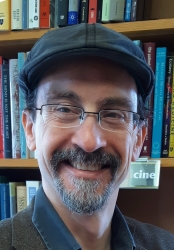 Latest posts by Tim Stuhldreher
(see all)