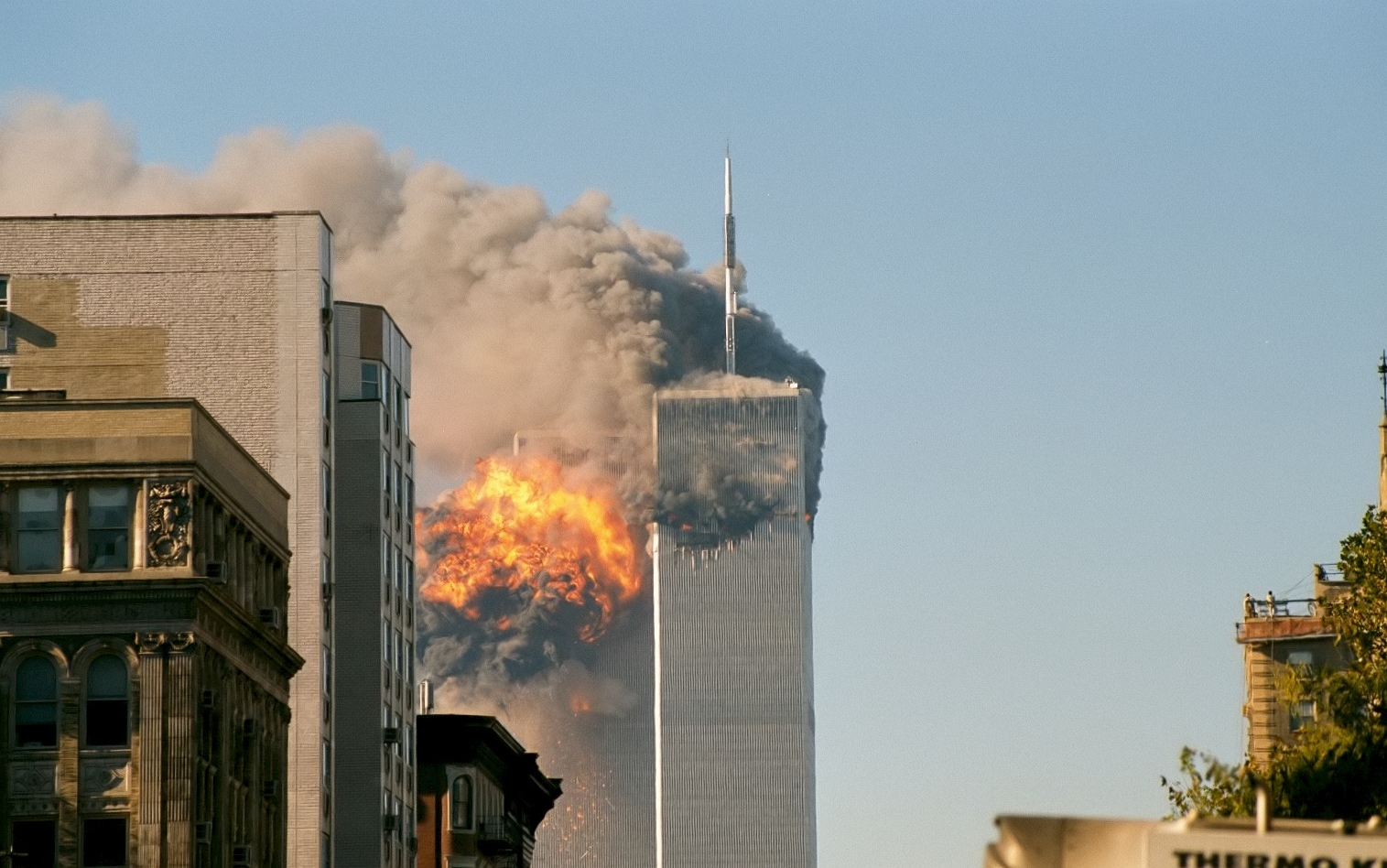 On the morning of Sept. 11, 2001, Lancaster EMS Executive Director Bob May was working in his office when he overheard the news bulletin coming from a television in a common area nearby.
An airplane had hit one of the World Trade Center towers in New York City.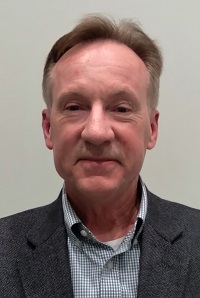 May left his desk and joined a group of colleagues who had gathered around the television.
"All of us were standing there in disbelief," May said.
They watched, largely in silence, trying to make sense of the scene unfolding before them. Was it an accident, or something worse?
Then the second plane hit.
Deadliest attack in history
Saturday marks the 20th anniversary of 9/11, the deadliest terrorist attack not only on American soil, but in world history. Members of the Islamic extremist group al-Qaeda hijacked four commercial airliners. Two were flown into the Twin Towers at the World Trade Center. A third struck the Pentagon. The passengers in the fourth plane, Flight 93, attempted to retake the plane, and it crashed in Shanksville in eastern Pennsylvania, short of its intended target in Washington, D.C., believed to be either the White House or the U.S. Capitol.
Related: Task force member shares what it felt like at Ground Zero
The event of that Tuesday in 2001 reshaped American and world politics, transforming debates around security, civil liberties, religion and culture. Its repercussions continue today and will do so well into the future.
Nearly 3,000 people died in the attacks, including 340 firefighters and 72 police officers. In response, the U.S. launched the "War on Terror," leading to the invasion of Afghanistan in 2001 and the invasion of Iraq in 2003.
'Our generation's Pearl Harbor'
"I was supposed to be in New York City that day," said Susan Eckert.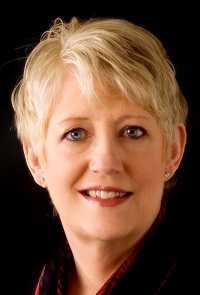 Eckert, the principal of the Eckert Group consulting firm, was the president of the United Way of Lancaster County in 2001. She was also a trustee of Hobart & William Smith Colleges, her alma mater, and was due to attend a committee meeting at 9:30 a.m. Sept. 11 at the offices of an accounting firm next door to the Twin Towers.
A few days before, she realized she had too many other commitments, and canceled. And thanks to a last-minute rescheduling, pushing the meeting back to 10:30, none of her colleagues were in lower Manhattan when the planes hit. (Needless to say, the meeting did not take place.)
Instead, Eckert was in an early morning meeting at the United Way offices, then at Janet Avenue. When the meeting ended, she and chairman Walt Legenstein headed into a room where a number of "loaned executives" — employees of other companies appointed to help with the implementation of their firms annual United Way campaign — were stationed. They said they had just heard there was a plane crash in New York.
"We turned on the television in time to see the second building hit," she said.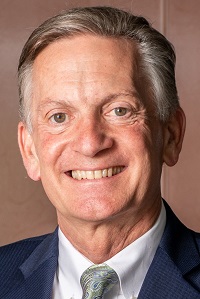 Tom Baldrige, president of the Lancaster Chamber, said he remembers hearing a commentator on the radio say, "This is our generation's Pearl Harbor."
At first, he said, he thought that was an exaggeration, but he quickly came to realize he was wrong: 9/11 was every bit as significant as the Japanese sneak attack that propelled the United States into World War II.
Around the time the Pentagon was hit, May said, Lancaster EMS started getting calls from regional emergency officials, asking if the service had personnel and equipment available.
Emergency services in the New York suburbs were sending all their resources into lower Manhattan. Other services were then needed to cover their home areas, creating a domino effect.
Lancaster EMS was placed on standby for six or seven hours, though it ended up not having to deploy, May said.
That night, Baldrige said, he and his family attended a vigil at a church in their neighborhood. As he walked home, he looked up at the clear, cloudless sky. There were no planes flying anywhere in the U.S; the Federal Aviation Administration had ordered all flights grounded that morning.
"The stillness and the silence were palpable," he said, and in light of the events of the day, it felt "stunningly tragic."
The aftermath
In the days after 9/11, communities across America came together in remarkable ways.
By Sept. 12, more than 150 Lancaster County emergency responders had volunteered to help in New York City, according to news accounts at the time. Record numbers of people donated blood.
First responders all over Lancaster County wanted to do their part. Knowing their brothers and sisters in New York City had made the ultimate sacrifice "really hit home for us," May said, and led to a desire to help in any way possible.
"When these kinds of things happen, the first responders really step up," he said.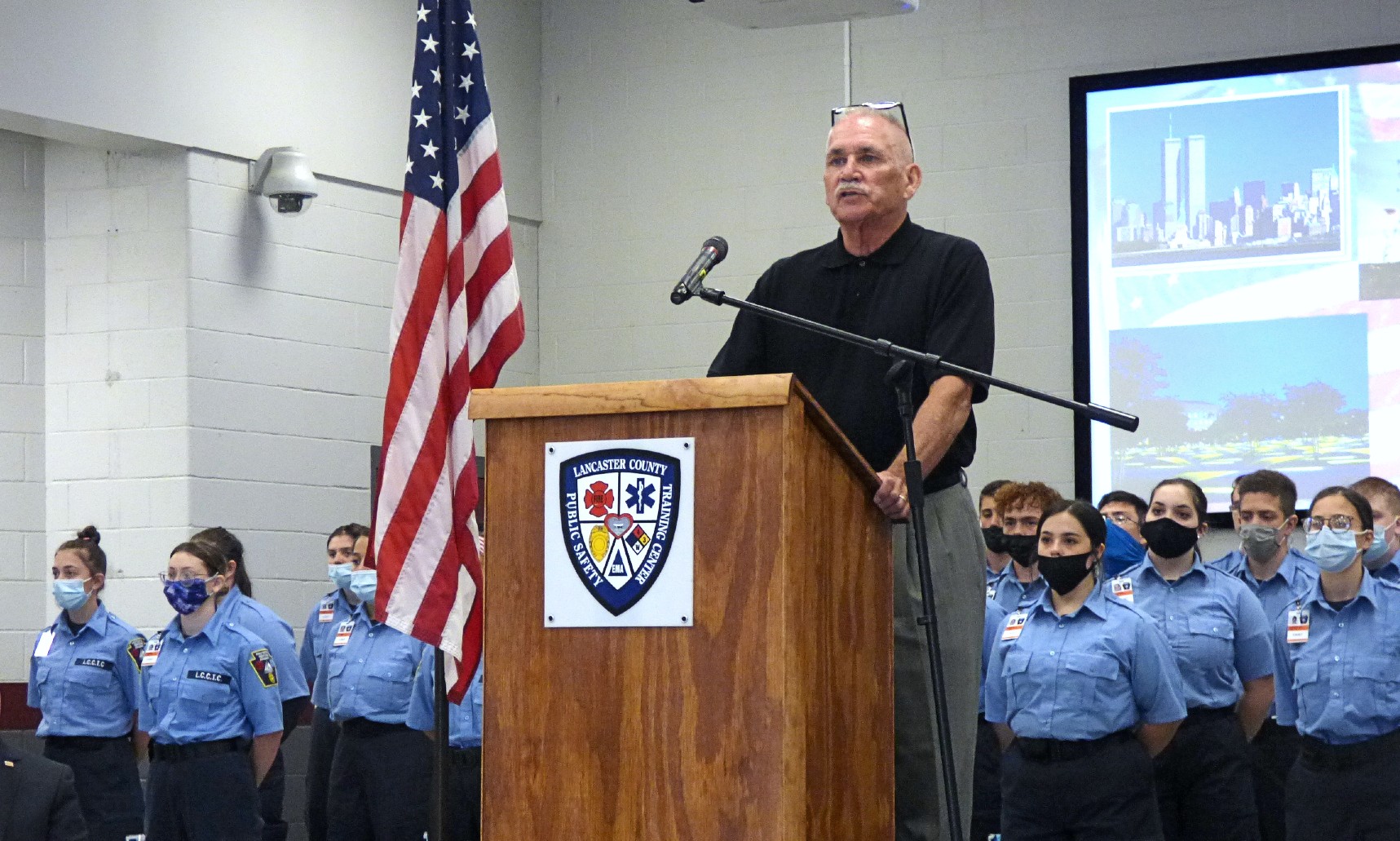 At Ground Zero
Greg Noll of Manor Township, senor planning specialist with the South Central Regional Task Force, spent nine days at Ground Zero in New York City as part of Pennsylvania Urban Search & Rescue Task Force 1.
People all over the world saw the sights and sounds captured on video of the attacks and their aftermath, he said Friday at Lancaster County's 9/11 Remembrance Service.
"What they can't capture are the smells, the sounds and the emotions of being there," he said.
Hopes of rescuing victims quickly dissipated as teams realized how low the odds were. Of those people in the Twin Towers above the floors where the airliners struck, just 14 survived.
So it became a recovery operation. It was hard work, though the greatest stress came not from working the site but from dealing with bureaucracy, Noll said.
After each long day at Ground Zero, the Urban Search & Rescue teams would return to the Javits Center where they were being housed, through streets thronged with people cheering them as heroes.
It felt strange, Noll said. The people who deserved those plaudits were the first responders on the day of the attack, those who risked their lives and died to save their fellow Americans.
"We always knew who the true heroes were," he said.
New risks, new approaches
May said 9/11 brought about a fresh awareness of the risk of mass casualty incidents. The training of first responders evolved accordingly. In time, Lancaster EMS was able to acquire a trailer equipped to handle up to 50 patients. Lancaster County-Wide Communications now has a mobile command trailer that can deploy to the scene of a large-scale incident.
"We've come a long way," he said.
The United Way of Lancaster County and the Lancaster County Community Foundation joined forces as part of a national United Way campaign to raise money for 9/11 victims and the recovery effort.
Initially, there was some apprehension that this new need might cause other local or long-term needs to fade into the background. But that proved unfounded, Eckert said.
"It's the remarkable part of generosity that, once you learn to give, you give to lots of things," she said. "... We rose up as a community and were generous to one another."
Noll said he rededicates himself every Sept. 11 to spreading the word about 9/11, to ensure Americans always remember the attacks, and those responsible, and those who gave their lives, and those who continue to suffer.
"I doubt that I will ever be ready to forgive," he said, "but I will never forget."