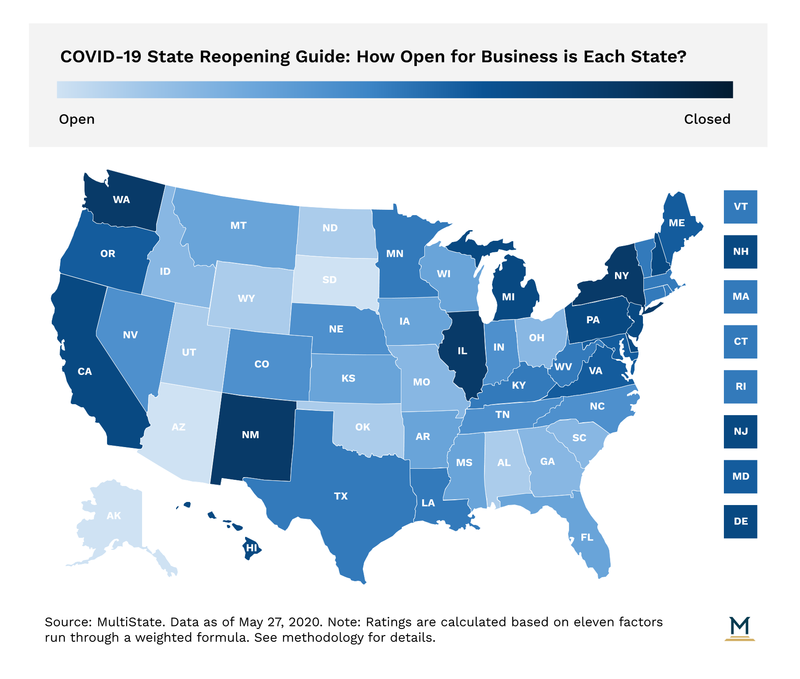 As states reopen their economies following their Covid-19 lockdowns, they are taking a variety of approaches.
As of mid-May all 50 states had taken at least some steps to reopen. National media outlets are tracking their policies on online state-by-state roundups.
The New York Times' tracker is among the most comprehensive. Besides summarizing each state's policies, it has timelines showing case numbers and the dates stay-at-home orders were implemented and lifted.
The website MultiState's reopening guide features numeric reopening ratings: The higher the rating, the more open the state. (The rating does not assess the safety of more or less reopening.)
Other outlets tracking state reopenings include NPR, CNN and USA Today.
In Pennsylvania, Gov. Tom Wolf's administration implemented stay-at-home orders county-by-county, and is reopening the same way. Lancaster County is due to enter the "yellow" reopening phase on June 5.