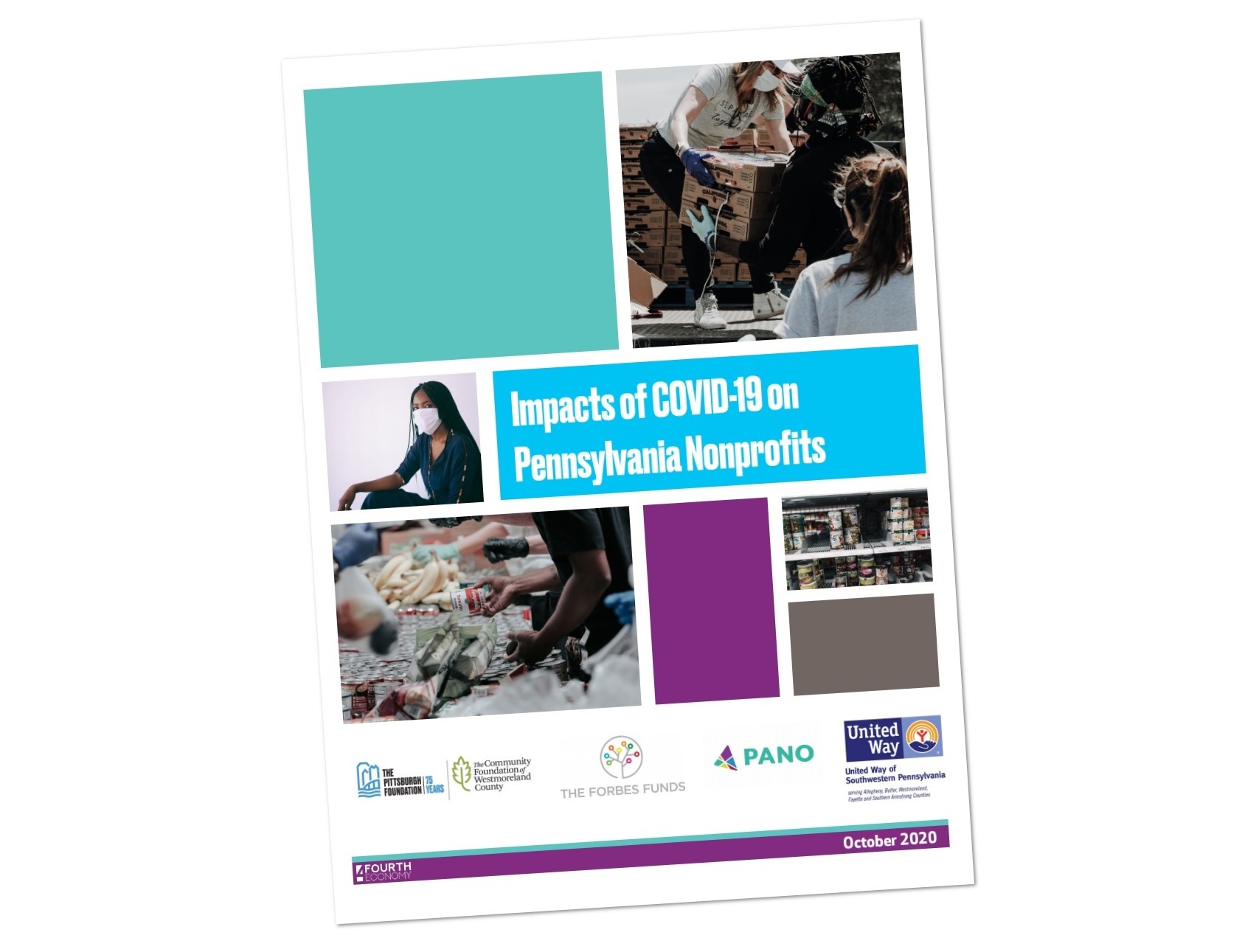 The coronavirus pandemic is putting unprecedented stress on Pennsylvania's nonprofits, according to a new report.
Conducted by consulting firm Fourth Economy on behalf of the Pennsylvania Association of Nonprofit Organizations and several other organizations, the study, "Impacts of Covid-19 on Pennsylvania Nonprofits," reflects survey responses from 808 organizations, and is the most comprehensive research effort of its kind to date.
Those 808 entities represent about 2.5% of Pennsylvania's 32,500 active nonprofits. They reported revenue losses totaling $612 million, plus $95 million in new operating expenses, for a net impact of $708 million.
More than 60 of the respondents are based in Lancaster County. They reported 165 layoffs or furloughs and a net financial impact of $1.3 million. Full information by county and region is available online.
Small nonprofits were hit the hardest, losing nearly half their annual revenue on average. Midsized organizations lost around a quarter of their revenue; the largest nonprofits, those with revenues above $10 million, notched losses of 7%.
While the survey was comprehensive, respondents were not selected randomly; thus, its results should be taken as illustrative.
Nevertheless, given the impacts documented in the report, it's clear that Pennsylvania nonprofits' total losses related to Covid-19 total billions upon billions of dollars, PANO, said in a statement.
Normally, revenues for Pennsylvania's nonprofits exceed $100 billion a year — that is, every 1% of impact to the sector from Covid-19 equals more than $1 billion.
By the numbers: Covid-19 Impacts on Lancaster County Nonprofits
EMPLOYMENT
Covid layoffs/furloughts: 165 (out of 3,775 jobs)
Covid pay reduced: 60
Jobs at risk: 352
SERVICES
Increased services: 28%
Canceled or delayed events: 47%
Reduced services: 28%
FINANCES
2020 revenue change: $22,746,317
CARES expenses: $10,860,306
Not CARES eligible: $14,475,600
Total COVID expenses: $25,335,906
Total impact: $1,279,116
Source: Impact of Covid-19 on Pennsylvania Nonprofits (64 responses)
PANO's executive director, Anne Gingerich, said the report shows nonprofits are struggling — as are the millions of Pennsylvanians they serve, for whom the pandemic has brought job and income losses, child care challenges, medical emergencies and increased food and housing insecurity.
"If nonprofits close, more individuals will look to government as their safety net, raising costs for all of us," she said.
She and other advocates are calling on state government to dedicate a portion of its CARES Act funding to nonfprofits. Legislation that would do so, by establishing a grant program called the Nonprofit Economic Emergency Delivery System, or NEEDS, is pending in Harrisburg.
Human services at risk
The largest category of respondents to the survey was Human Services, which includes mental health, crisis intervention, food insecurity, youth development and employment assistance.
They reported increased costs of $64 million and $255 million less revenue, for a total impact of $319 million.
Human Services nonprofits play a critical role in sustaining Pennsylvania's social safety net, said Lisa Schroeder, president and CEO of The Pittsburgh Foundation, the lead entity backing the survey.
Overall, the report's findings should "sound four alarms about the threat to the state's economy and general quality of life," she said.
Among the survey's additional findings:
25% of respondents said their employees can expect layoffs or pay reductions by the end of 2020;
36% had more clients; 48% had fewer;
37% reduced or suspended services; 23% increased services
69% report serving a client population that is more diverse than Pennsylvania as a whole;
More than a third of respondents' additional costs related to Covid-19 is ineligible for CARES Act reimbursement.
Besides PANO, the coalition that commissioned the survey includes the United Way of Southwestern Pennsylvania, The Forbes Funds, The Pittsburgh Foundation and its affiliate, The Community Foundation of Westmoreland County.