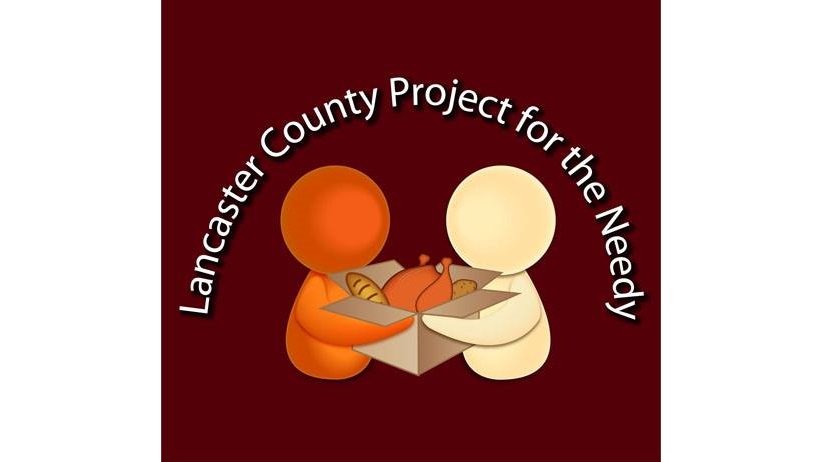 Registration for the 35th annual Lancaster County Project for the Needy concludes Friday.
The initiative provides holiday food boxes to needy families in Lancaster County. The boxes contain a turkey, vegetables, fruit, potatoes, bread, milk, and eggs.
Because of the ongoing Covid-19 pandemic, the boxes will once again be delivered to clients' homes instead of being picked up at Clipper Magazine Stadium.
Accordingly, families must pre-register to receive a box by calling United Way of Lancaster County's 211 hotline or (855) 567-5341 by 5 p.m. Friday, Dec. 10.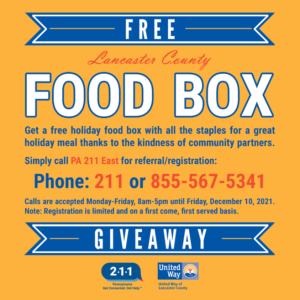 Volunteers will distribute the boxes Dec. 18. Organizers anticipate distributing more than 1,200.
Registration is first come, come served. As of Monday afternoon, there were already 700 signups, said Toni Gainer, director of PA 211 East.
The Project is delivering another 1,150 boxes or so to area food banks, which will distribute them to families within their ZIP codes.
Participating food banks include Elizabethtown Community Homeless Outreach Services (ECHOS), Conestoga Valley Christian Community Services, the Columbia Lions and Solanco Food Pantry.
All told, including 550 boxes distributed over Thanksgiving, the Project is aiming to distribute 2,900 boxes during the 2021 holidays. That's 425 more than last year, leader Tom Fasnacht said.
"We just want to make sure the people who need it are being fed," Fasnacht said.
This year, the Project has partnered with United Way of Lancaster County, GIANT and UPMC Pinnacle Health.
In past years, the Project for the Needy has been a large community affair, with hundreds of volunteers coming out to help assemble the boxes at Clipper Stadium. The project was executed via contactless delivery in 2020, with volunteers delivering 1,200 boxes in less than four hours.