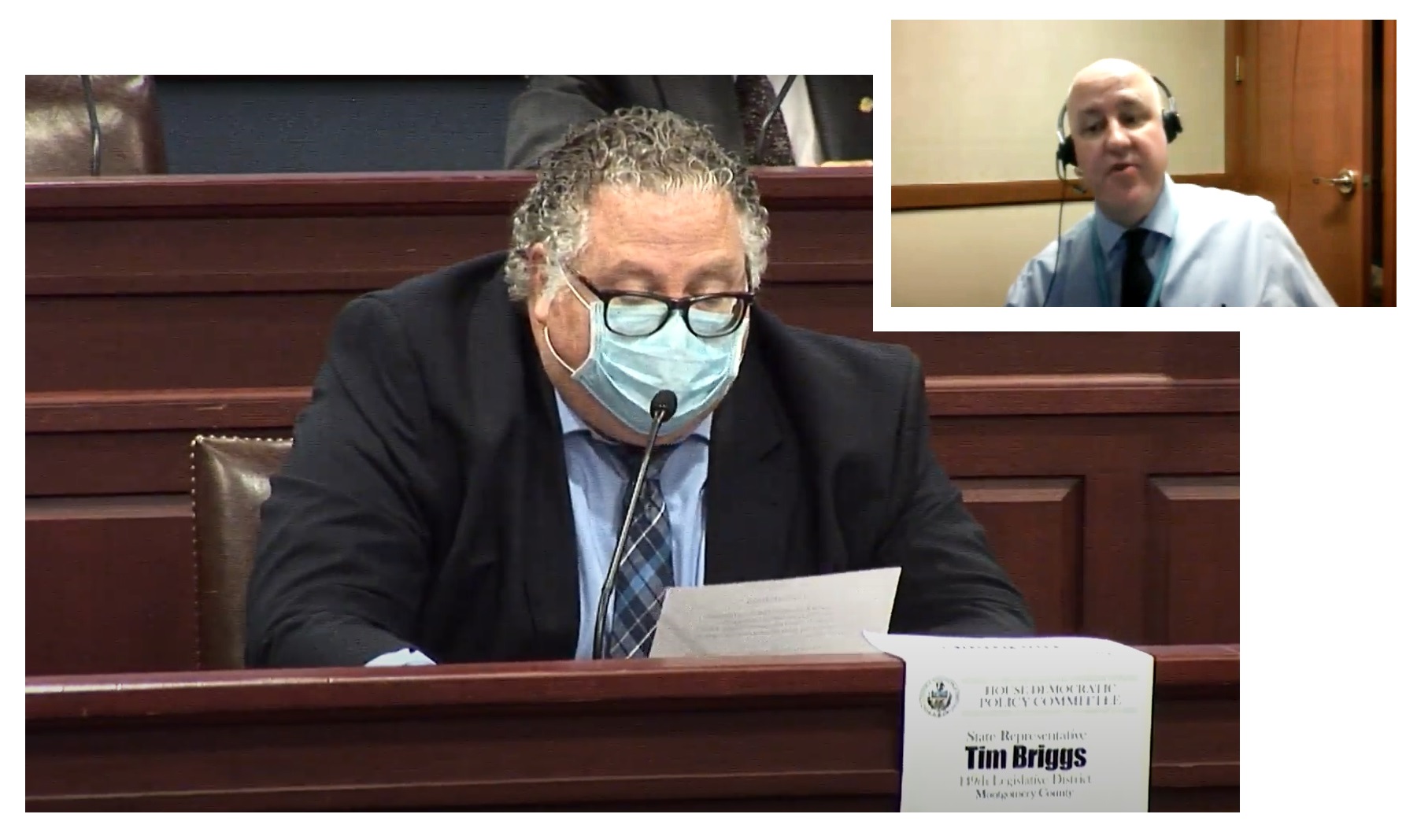 Lancaster County residents are increasingly doing their part and cooperating with the county's Covid-19 contact tracing program, according to medical professionals at Penn Medicine Lancaster General Health.
However, slow test turnaround times and limited data are preventing the initiative from being as effective as it could be, an LG Health doctor told a state House committee Wednesday.
The health system's Covid-19 contact-tracing efforts date to mid-April, when it launched a program in collaboration with Lancaster city and the state Department of Health.
In May, Lancaster County's commissioners authorized LG Health to expand the program countywide, awarding the health system a $24.4 million contract funded through the federal CARES Act.
To date, LG Health has provided support and quarantine guidance to more than 1,300 contacts of individuals who tested positive, said Dr. Jeffrey Martin, chair of LG Health's department of family and community medicine.
Compliance —  that is, people responding to LG Health's calls —  is now around 70%, Alice Yoder, LG Health executive director of community health, told OneUnitedLancaster.
As of mid-June, compliance had been just 52%. At the time, chief clinical officer Dr. Michael Ripchinski called that figure "disheartening."
The higher current figure is encouraging, and reflects increased community understanding of contact tracing's importance, Martin said.
Yoder said the 70% response rate "mirrors that of other contact tracing programs across the country."
Martin's testimony
On Wednesday, Martin testified on LG Health's contact tracing before the state House Democratic Policy Committee. Its chairman is state Rep. Mike Sturla, whose district includes Lancaster city.
LG Health has more than 50 contact tracers, nurse investigators and administrators involved, Martin told the committee. Wellspan Ephrata Community Hospital and Lancaster Health Center are partnering with LG Health's contact tracing — a historic "first" for county public health, Martin said.
"We have modeled a local public health intervention utilizing public and private partnerships that benefits the entire population of Lancaster County," he said.
Nevertheless, there are challenges, he said. Slow test turnaround times are limiting the effectiveness of contact tracing in preventing the spread of coronavirus. Tests need to be processed in 72 hours or less, he said.
Moreover, because LG Health doesn't have access to data on all positive cases, it has been unable to model the Covid-19 outbreak in Lancaster County. Nor has it been able to provide "local actionable advice" on outbreaks, Martin said.
Still, the doctor expressed hope that improved testing capacity and turnaround times will improve matters. He also cited the relationships LG Health has forged with school districts and long-term care facilities, which he said will allow it to advise those institutions on the Covid-19 challenges they face.