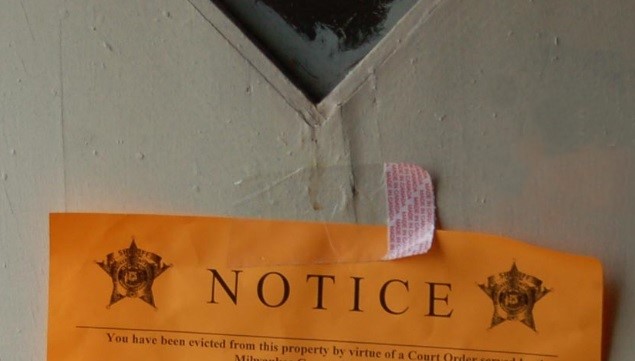 Landlords in Lancaster County whose tenants claim protection under a nationwide eviction moratorium now have the ability to challenge that claim in court.
Related: Moratorium or no, seek Rental Relief if you need it
On Friday, President Judge David Ashworth issued an administrative order amending his previous directive on how local courts should handle evictions during the coronavirus pandemic.
His earlier order, issued Sept. 11, came in response to the national moratorium imposed by the U.S. Centers for Disease Control to help limit the spread of Covid-19. It blocks most evictions for nonpayment of rent through Dec. 31.
To qualify under the moratorium, tenants self-certify that they are unable to pay their rent despite their best efforts, and would either become homeless or would have to share housing in close quarters with others if they are evicted.
The order does not prevent evictions for other reasons, such as damaging property or engaging in criminal activity. Nor does the moratorium affect renters' obligation to pay their full rent, plus any applicable penalties or other charges due under the terms of their lease.
Until Friday's amendment, Lancaster County courts provided no means for landlords to contest tenants' declarations.
In an FAQ released in early October, the CDC said its moratorium: "does not preclude a landlord from challenging the truthfulness of a tenant's declaration in any state or municipal court."
Ashworth's new order now permits landlords to do so, and provides a standardized "Challenge to Declaration" form.
Among the other changes in Ashworth's order, as summarized by the Lancaster Housing Opportunity Partnership:
Previously, once landlords received a CDC Declaration, they could not take further steps to advance an eviction.  According to the Oct. 30 administrative order, a landlord now can issue a notice to quit, file a complaint, and proceed to a hearing. However, the landlord is not able to obtain an order for possession until the moratorium has ended on Dec. 31.
If the declaration is provided to the landlord prior to filing a complaint, the landlord should submit that declaration, along with the Affidavit of Compliance when filing.  If the landlord is given the declaration after the complaint has been filed, the landlord or the tenant should submit a copy to the Magisterial District Court as soon as possible.