Lancaster County nonprofits that offer emergency food and shelter programs are being invited to apply for more than $800,000 in federal funding — close to four times the amount normally available.
The money consists of $203,831 allocated through the Emergency Food & Shelter Program, EFSP, supplemented by $631,148 from the American Rescue Plan Act, for a total of $834,979.
Typically, the county's EFSP funding is around $200,000 to $250,000 a year. This year's allocation is the most ever received locally, said Deb Jones, director of Human Services at the Lancaster County Redevelopment Authority.
Jones oversees the Lanc Co MyHome homelessness coalition, the "continuum of care" organization whose members provide the county's homelessness services. It recently moved to the authority from its previous home, Penn Medicine Lancaster General Health.
EFSP money can be used for group meals, shelter services, and short-term assistance with housing and utility costs for individuals experiencing or at risk of homelessness.
The money is distributed through United Way of Lancaster County. This time around, United Way is partnering with the redevelopment authority to streamline and centralize the administration process.
Under an agreement finalized this week, the authority will be responsible for soliciting and reviewing applications, announcing grant awards and handling subsequent compliance documentation.
The reason: Organizations receive funding from numerous sources with different guidelines, and sometimes funding can overlap. That can lead to lengthy bureaucratic tangles, and even to funding being revoked. With EFSP, the authority is in a position to catch and eliminate those issues before they happen, said Kevin Ressler, president and CEO of United Way of Lancaster County.
That is not to say United Way is stepping away from EFSP, he emphasized: On the contrary, it remains deeply involved.
Agencies interested in seeking EFSP can download Request for Proposals forms and instructions at United Way's EFSP page. A board made up of local organizations reviews applications and makes grant recommendations.
The application deadline is 5 p.m. Friday, March 18. Applicants may seek up to $50,000 from the EFSP pool and up to $99,999 from the ARPA pool. Funding may be applied to costs incurred from Nov. 1, 2021, through April 23, 2023.
To be eligible, an organization must:
Be a private voluntary nonprofit with a voluntary board, or a government entity;
Be eligible to receive federal funds;
Have an annual financial review or audited statements in accordance with government auditing standards;
Have a Federal Employer Identification Number (FEIN) and Data Universal Number System (DUNS);
Practice non-discrimination;
Have demonstrated the capacity to deliver emergency food and/or shelter programs;
Submit required reports.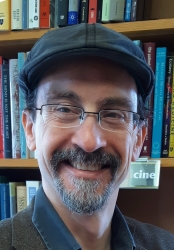 Latest posts by Tim Stuhldreher
(see all)