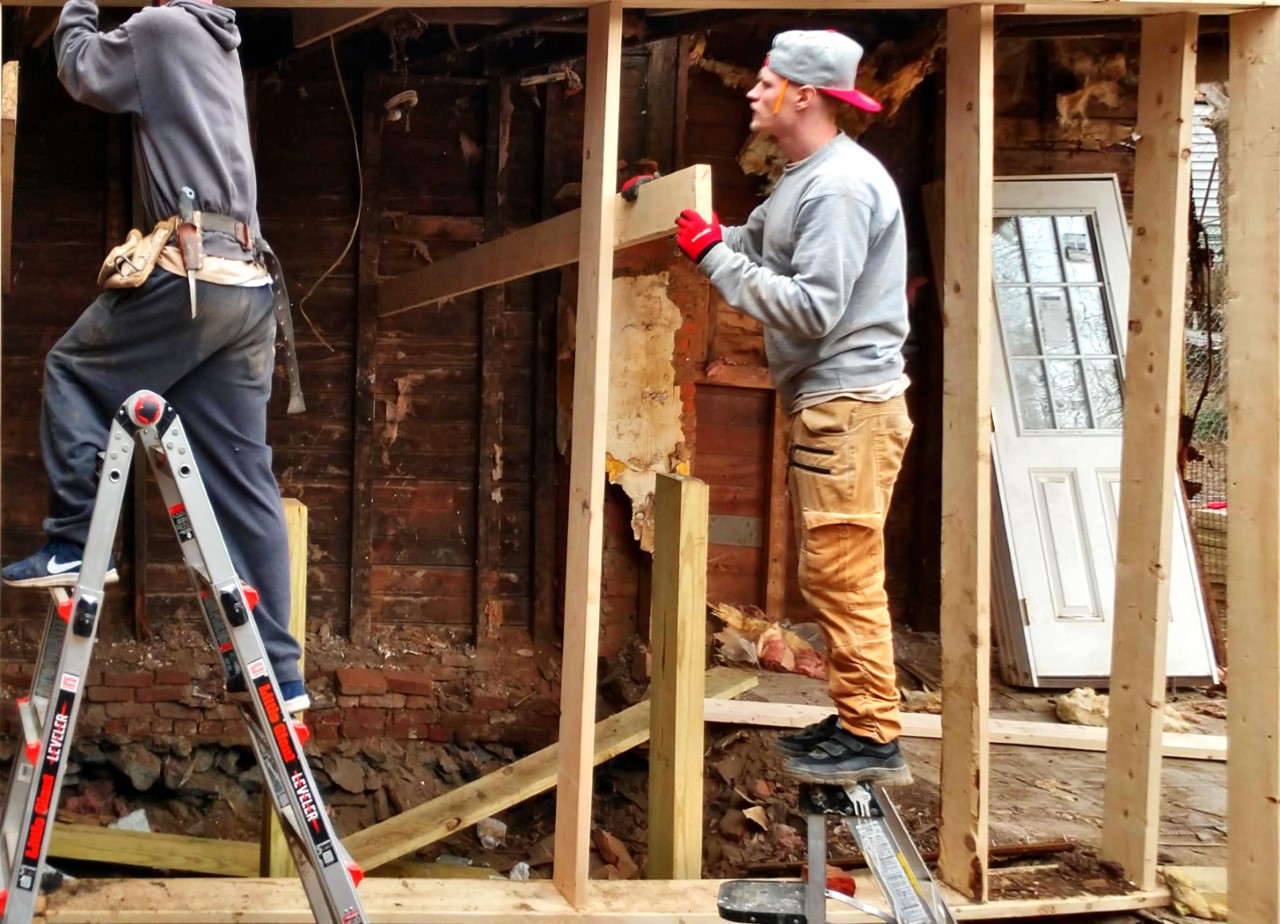 When the pandemic pushed Lancaster County Prison to release some of its nonviolent prisoners, leaving them on the streets with few resources, Matthew Beakes knew he had to step up in any way he could.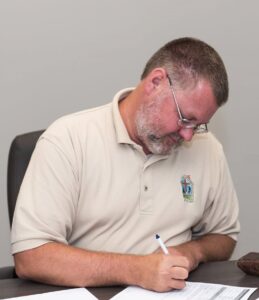 Beakes has been the executive director of IMPACT! Missions, a nonprofit committed to fighting poverty in Lancaster County for more than a decade.
He applied for a grant from Lancaster CARES with the goal of hiring 12 of the inmates released and being able to "pay them life-sustaining wages to assist with emergency home repairs and renovation projects." The individuals would also receive job training, counseling and life coaching through the program.
The goal was a win-win situation; individuals at risk for homelessness would be able to earn a living while their work would provide shelter and neighborhood revitalization for others.
Beakes had already been in contact with several of the inmates through previous work release programs, and hoped to have a dozen of them help complete 14 home and property repairs.
Including households that would receive help, Beakes estimated that 60 to 80 people would benefit from the work, aside from IMPACT! being able to offer $10 per hour wages.
"Through this effort, former inmates will be able to provide for themselves, avoid homelessness and contribute to society. Low-income families will have warm, safe livable residences," said the grant proposal. "By reducing both groups' risk of homelessness, less stress will be placed on Lancaster County's network of social services."
IMPACT! Missions bigger goals
IMPACT! Missions has a "housing first model," which focuses on building and renovating housing for low-income families. Those served have an average income of $12,000 per year, nearly two times lower than the poverty line.
Prior to the pandemic, Impact Missions' work was mostly done by volunteers. The organization also has a store in Refton where people can donate unused construction supplies.
Beakes said Impact Missions' model proactively helps clients establish resources for escaping poverty.
"Affordable homeownership starts the domino effect to break the cycle of poverty," said Jacqueline Morges, Lancaster Lebanon Habitat for Humanity's manager of volunteer and community relations. Morges said once people feel secure in their housing, they are able to put more effort into education, getting better healthcare and spending time with their families.
"Housing is inextricably connected with wealth as the number one way to build wealth," she said. "Helping low-income neighbors own their own home doesn't just radically impact their immediate family, but changes the course for many generations to come."
Grant money in action
Eventually, IMPACT! Missions received a $6,000 Lancaster CARES grant. This was enough to employ seven of the former inmates at $10.35 per hour to work on the proposed spring projects.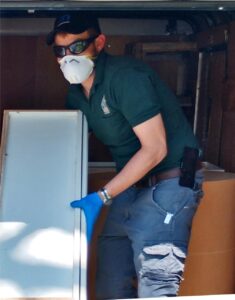 Beakes said that those seven were instrumental in gutting and rebuilding about half a dozen houses, as well as completing several homeowner projects like roofing and installing wheelchair ramps.
Once the funding ran out, two of the original grant-funded employees reached out to Beakes for more permanent jobs. They were in dire need and still lacked the resources needed to sustain themselves further.
A few weeks later, IMPACT was able to sell two of its rebuilt homes, which provided Beakes the money to hire the two men for a longer term.
Lancaster City connection
"Affordable housing is the next big infrastructure," said City Council President Ismail Smith-Wade-El, who works for LanCo MyHome, the Lancaster County Homeless Coalition. "This is a crucial need for the foreseeable future."
According to the 2010 Census and recent Housing & Urban Development data, over half of Lancaster city residents are paying more for housing than is considered affordable. This statistic trends with what we know about the current city - and nation - wide housing crisis.
As of 2018, 25% of Lancaster city residents were below the poverty line, according to U.S. Census data.
Smith-Wade-El said rent has increased 20% on average from 2009 to 2018, but wages only rose 12% over that period. With the added challenge of Covid-19, that discrepancy becomes even more impactful on families.
"Rent is back. Evictions are back. But work isn't back," said Smith-Wade-El.
What happens now?
Beakes said IMPACT's need for community support continues.
"The need is real. The need is time. We need more individuals stepping up and mentoring individuals less fortunate than themselves," he said.
For more information about IMPACT! Missions, visit its website or Facebook page.