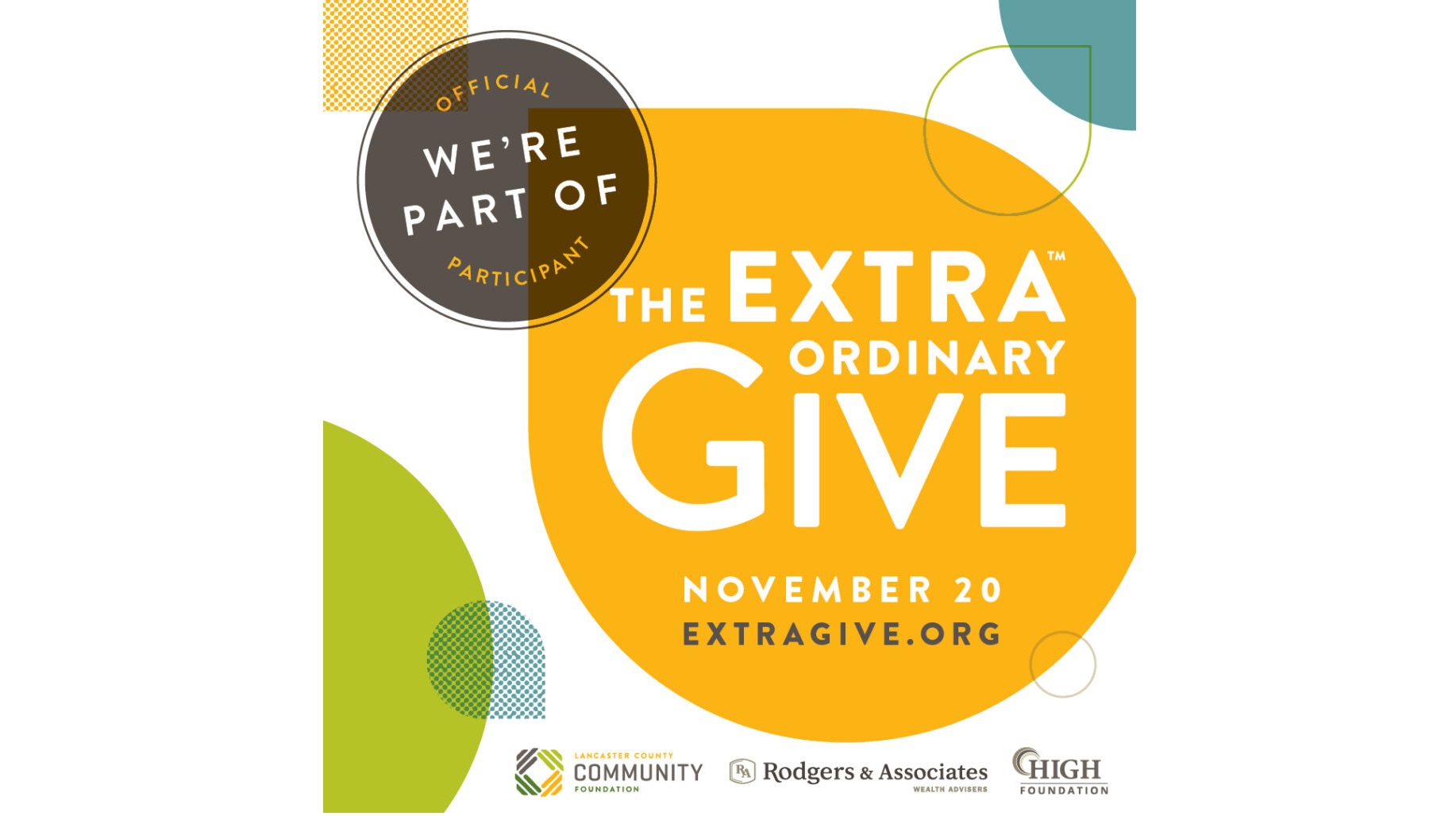 The final day for organizations to register to benefit from the Extraordinary Give is this Friday, Oct. 16.
The annual fundraiser, hosted by the Lancaster County Community Foundation, aims to help local nonprofits get connected to donors for a day of charitable giving. It takes place the Friday before Thanksgiving; this year, that's Nov. 20.
Tracy Cutler, the executive vice president of the Lancaster County Community Foundation, called the Extraordinary Give Day "Lancaster's largest celebration of giving." Since 2012, the fundraiser has raised over $50 million for more than 600 organizations.
She encouraged Lancaster organizations to register because of the variety of benefits they could receive through the celebration.
"For every dollar that is donated, an organization receives part of the Stretch Pool of more than half a million dollars," Cutler said. "So, if an organization raises 3% of the total of the day, they receive 3% of the Stretch Pool."
Organizations also stand to gain "thousands of potential new donors." Many donors give to multiple organizations during the fundraiser, and nearly half of 2019's gifts were first-time gifts.
"The Extra Give highlights the amazing work of organizations across the community benefit sector and gives all organizations a place to shine," she said.
Any nonprofit is eligible to participate as long as it:
Is a 501(c)(3) public charity;
Serves residents of Lancaster County;
Attest that it has current state registrations to raise funds;
Has had a recent independent audit or financial review.
Visit the registration website for more information and event resources.