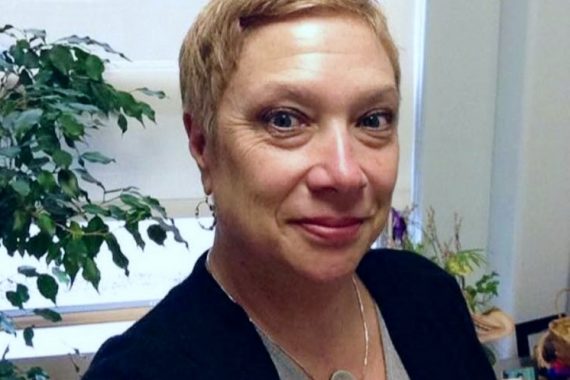 Locally and nationwide, advocates have warned that the stress and isolation of coronavirus quarantines would lead to spikes in domestic violence.
And indeed, domestic violence calls to Lancaster city police are up 40% in recent weeks compared with last year, Chief Jarrad Berkihiser said.
Christine Gilfillan is the director of Domestic Violence Services (DVS) at the Community Action Partnership of Lancaster County.
She says calls to DVS actually decreased initially when Lancaster County's stay-at-home order was issued, then picked back up. She says she thinks victims are waiting longer to seek help, reaching out only as a last resort.
"In the calls that come to us we're seeing a heightened level of violence," she said.
Help remains available, she said. DVS continues to staff its free, confidential hotline 24/7 and is operating its shelter and its legal services.
The hotline is (717) 299-1249. DVS recently launched a texting hotline as well; to access it, text SAFE to 61222.
"I'd encourage people to call or text if they need to talk to someone," she said.
OneUnitedLancaster spoke with Gilfillan about what DVS is seeing and how it's responding. The following Q&A has been edited for length and clarity.
Has domestic violence increased in Lancaster County?
I don't know that people who previously were not violent become violent. I think the increased stress and increased isolation and locked at home has heightened or exacerbated domestic violence situations that already existed.
We know that financial stress and chronic stress in general exacerbate domestic violence. Right now, a lot of people are in very stressful financial situations. People are unemployed or have lost their jobs. These factors contribute to a heightened level of instability or violence in a home where that was already occurring.
Several of the calls we've gotten for shelter have been situations where people have really been badly harmed. I think that ties back to that idea that this situation makes what was already a bad situation much worse.
Why do you think calls dropped off at first?
I think people were adjusting to the new reality of what was happening, and maybe they were afraid that there wasn't anywhere they could go, anywhere they could turn for help.
In last few weeks, we've seen the calls go up again. I think either people have realized  there are still resources out there, or the situations they're in have gotten so bad that they just have to reach out.
Are there differences in the situations you're seeing now compared with before the crisis?
I would say people had more options before to seek help. Previously, someone might have been able to reach out for help or go stay with a friend or a family member. That may not be available to them at this point because we're supposed to be staying within our households.
People probably feel somewhat more stable staying where they are, even if it's not a good situation. But then when it reaches a point where it's no longer tolerable, people are reaching out to see if there are options out there for them.
If people need help, what should they do?
They have the option of calling our hotline or using our text hotline. We get anywhere from 30 to 35 hotline calls per week. Some of them are just people requesting information or setting up appointments but some of them are people looking for a place to go or people who need shelter.
They have the option of calling the police if it's a situation that warrants police intervention. Victims can file (emergency/temporary) protection from abuse orders (PFAs) with the court. We can help talk them through that and decide whether that's a good option. We can assist people in getting temporary PFAs even though the courthouse isn't operating fully.
Tell me about the emergency shelter.
We can usually shelter up to 32 people. That's the number we think we can work with effectively, in terms of our staff. We have a safe house, a physical location in the city; and we use local hotels for sheltering, too.
We weren't full for a number of weeks. So, again, that speaks to what's happened over the past two weeks or so, as more people have come out and requested help. We're running near capacity right now, (though) if we have an emergency situation where we get call from police or from a victim at a hospital, we'll do our best to accommodate that.
I think there are probably victims who are sheltering in place. We had one person say to us, "What happens if I come to your shelter? Am I potentially exposed to Covid-19?" We do the best we can with safety precautions, and so far everything's been fine, but it is a communal shelter.  I think sometimes people believe staying in place, even if it's not peaceful, might be safer than venturing out and going somewhere else.
What should people know about calling the hotline?
It's completely confidential. It doesn't mean that you have to engage in services. We might be able to help you just by talking over the phone or over the text line. We can give out information, we can safety-plan, we can provide support. And then we can go from there, depending on what that person wants or needs.