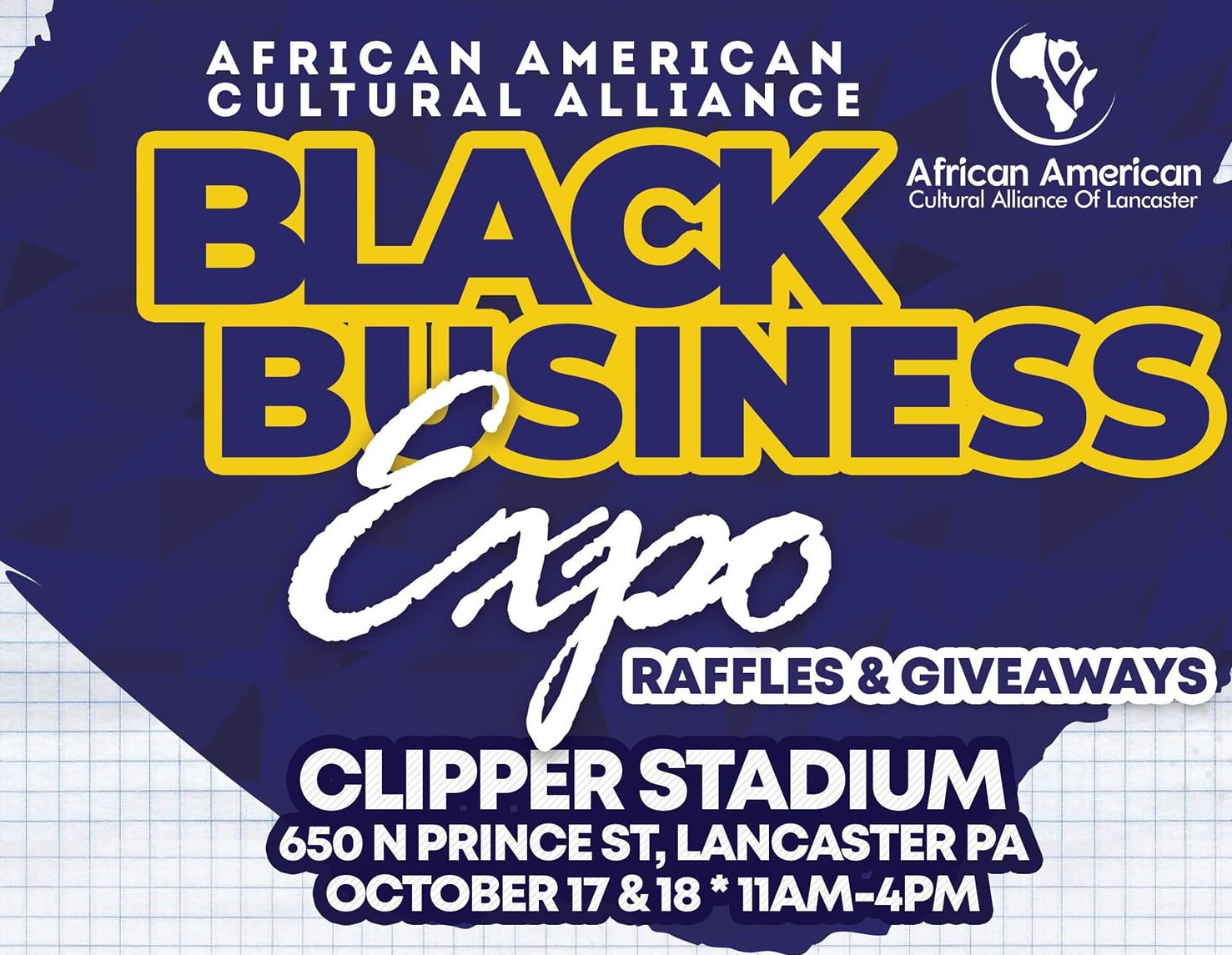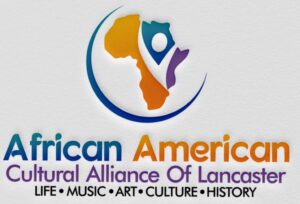 The African American Cultural Alliance of Lancaster will offer a weekend exposition this month promoting local Black businesses.
The event, featuring more than 25 vendors selling food, art and other goods, will be at Clipper Stadium from 11 a.m. to 4 p.m on Saturday, Oct. 17, and Sunday, Oct. 18. Besides the vendor booths, attendees can expect raffles, giveaways and live music.
"We are welcoming all entrepreneurs from all small and large businesses," said Vincent Derek Smith, the alliance's president. "It will be a [weekend] of art, dancing, great food, music, culture and overall Black Excellence."
The alliance is still accepting vendors and encourages anyone to attend regardless of "race, economic background, sexual orientation, age or disability."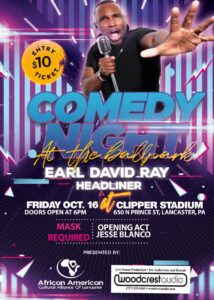 Working to grow into something bigger
Although only in its first year as the African American Cultural Alliance, Smith says the organization has been functioning for almost seven years, primarily focused on producing the Annual Day Parade & Festival.
During the Covid-19 shutdown, he started working to create a more permanent group with a more all-encompassing name.
While the alliance isn't a formal nonprofit yet, Smith said it is working with funders to become one, hopefully by January.
Smith said that the ultimate goal of the alliance, and exposition events, is to gather funds to eventually return to Black-owned businesses in the form of grants.
"We're trying to create economic support for the community," said Smith. "AACA Lancaster envisions a community of friendly interdependent relationships with diverse cultural, economic and educational opportunities to create an unparalleled quality of life."
For more information about the Black business event or the other events of the weekend, visit the African American Cultural Alliance of Lancaster's Facebook page, email aacalancaster@gmail.comor call 215-909-1569.
Black Business Expo
Vendors
T-shirts & Clothing
African Appar3l
Blaq Needle Apparel
Covered Cookies
Get Wasted with Scarlet
Hope
Kenndance, LLC
Pluto Mas
Susu Boutique
Tirose Creations
Virgo Enterprise
700 Night

Youth Vendors
Lai & Lex Beauty Bar
Monet Holmes Jewelry
Strict Speed
Zatrendy Boutique

Artists
Bryan Prolifik Hickman
Kamara Canvass
Keisha Finnie
Specialty
Beyond Threads
Celebrity Booth
Cjojo the Tutor
Crafting by Kay, LLC
D Foley Art
Dreas Corner
Endless Beauty Paparazzi
Handmadeporium
Just Loving My Mirror
Kinfolk Boutique
Noah's Heart Pet Store
Onishi-D-Lite
Uniform Express
Traveling Through Life
7th Aura

Food
Bridge
Our Mama's Kitchen
Russy's Sweet Treats
Simply Shrimp
The Café
Health & Beauty
A Touch From Heav'n
Bedroom Kandi
Color Street
Couture Health
Epoxy Perfection
Hot Hands by Him
Jankail Sherri
J30 Health
Luneria Cosmetics
N've Body & Care
Sonja Secrets
The Naci Room

Information/Education
CW Financial Solution
National Action Network
Overdue ATH
Right Way Health
Tru2U
Waller Insurance
Saturday, Oct. 17
Free Fulton Bank reusable tote bag to the first 100 adults
Free Keisha Finnie artwork raffle
Sunday, Oct. 18
Free African American Cultural Alliance T-shirt to the first 50 adults
Free Bryan Hickman artwork raffle
Friday, Oct. 16
Comedy Show: Earl David Reed
When: 6 p.m.
Where: Clipper Stadium
Tickets are $10
All proceeds go directly to the TCP Network and Spice of Life Foundation
Saturday, Oct. 17
Outdoor Movie at the Ballpark: Black Panther
When: 5 p.m.
Where: Clipper Stadium
Free admission
Tickets required per CDC guidelines
Sunday, Oct. 18
A Concrete Rose presents: Roses Now
When: 6 p.m. - 9 p.m.
Where: Tellus360
Live music performances, Wine tastings, food and more, by A Concrete Rose, Pennsylvania's first Black-owned winery
Tickets are $150
The exposition, and other 2020 Alliance events, are sponsored by
Fulton Bank
Lancaster County Democrats
The Janet Diaz Campaign
The Scott Martin Campaign
Ismail Smith Wade-El
Lancaster Toyota
Cam Automotive, LLC.