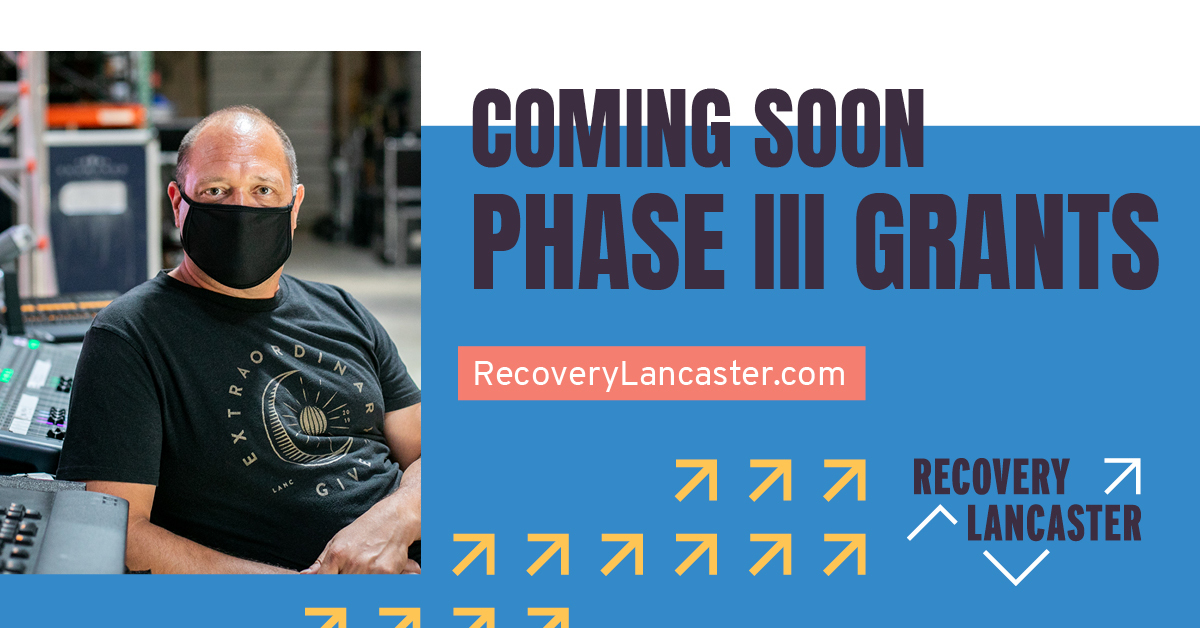 When Gov. Tom Wolf issued his Covid-19 stay-at-home order for Lancaster County this spring, the YWCA Lancaster knew it would need extra resources to ensure the safety and welfare of the roughly 50 individuals who live at Kepler Hall, the Y's on-site residence program.
Through Recovery Lancaster, the nonprofit got the critical help it needed. It received $80,000 to fund cleaning, personal protective equipment and meal delivery. (The YWCA received additional support through Lancaster Cares, a joint initiative of the Lancaster County Community Foundation and the Lancaster County United Way.)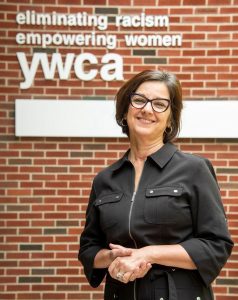 Set up to help Lancaster's economy survive the coronavirus pandemic, Recovery Lancaster has helped more than 900 local businesses and nonprofits, providing $26.8 million in two rounds of grants for working capital and retrofits. The funding came from the county's $95 million federal CARES Act allotment; grants were awarded based on demonstrated need as determined by a scoring system.
Recovery Lancaster also distributed more than 8,000 free Covid-19 personal protective equipment kits to eligible organizations, again via CARES Act funds.
This fall, the county commissioners appropriated $10 million for a third and final phase of grants.
The application period opens at 8 a.m. Monday, Nov. 9, and closes at 5 p.m. Friday, Nov. 13. Information and application materials are available online.
"I know so many local nonprofit agencies are stretched right now to provide for their clients in an ever-changing climate," said Stacie Blake, YWCA Lancaster's CEO. "I encourage them to seek out this support."
About Recovery Lancaster
By the numbers: Recovery Lancaster Phases 1 & 2
Applicants: 2,127
Amount sought: $58.4 million
Applicants funded: 939
Total awarded: $23.8 million (working capital) + $3.0 million (retrofits) = $26.8 million
(Source: Recovery Lancaster)
Recovery Lancaster is a collaboration involving Lancaster County government, the Lancaster Chamber and the Economic Development Company of Lancaster County.
County Commissioner Josh Parsons credits Recovery Lancaster with helping to drive down Lancaster County's unemployment rate. It has garnered widespread praise for its transparency and effectiveness, he said, and other counties have used it as a model for their own economic recovery efforts.
But officials acknowledge that the demand has far exceeded available funding. Fewer than 40% of eligible Recovery Lancaster applicants received grants.
The need in the community remains "substantial," said Heather Valudes, the chamber's vice president.
Hard hit organizations, sectors prioritized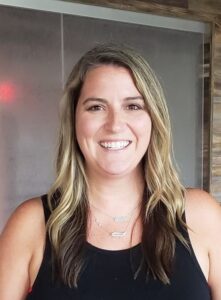 In Phase 3, nonprofits and for-profit businesses with up to 500 employees may apply (up from 100 in Phase 2). At least $3.5 million of the $10 million will go to organizations with 20 employees or fewer, Valudes said.
To qualify, entities must have experienced a revenue loss of at least 40% in April through September compared with the same period last year. Entities that have suspended operations can still be eligible, as long as the closures aren't permanent.
Entities that already receiving CARES Act funding through one of the county's direct funding streams, such as libraries, are ineligible.
Funding is not first come, first served: As before, the chamber and EDC will evaluate and rank applications based on a weighted scoring system. They will then forward recommendations to the county commissioners, who approve disbursements.
For this phase, one of the scoring factors is whether an organization is in an especially hard-hit economic sector.
Nonprofits are major players in several of those high-priority areas, which include theaters, child and family care, performing arts and museums. The other priority areas are amusement; hotels and lodging; bars, restaurants, caterers and the like; and personal care services such as hair and nail salons.
An organization's sector is based on its North American Industry Classification System (NAICS) code. If an organization has multiple divisions, and its main NAICS code doesn't cover the activities for which it's seeking assistance, it will have an opportunity to submit the appropriate one and explain why it's applicable, Valudes said.
Organizations that didn't receive grants in Phases 1 and 2 will have priority. If any funding remains after that, previous recipients that apply this time around will be considered for a second grant. They may receive up to 50% of the maximum.
'Complete and accurate'
Grants are expected to be disbursed in the second half of December. Under the terms of the CARES Act, all the funds have to be out the door by Dec. 30. So the timing is tight, Valudes said.
"Applicants MUST have a full, complete and accurate application," Recovery Lancaster says. "Applications with technical errors or without the required documentation will be removed from the applicant pool and deemed ineligible."
Unlike previous phases, Recovery Lancaster won't be able to offer a hotline for technical assistance. Nor will it be able to reach out to organizations with incomplete applications to help them fill in the missing pieces.
As part of the effort to ensure a timely turnaround, Recovery Lancaster is requiring applications to include the information the county needs to transfer money to them. Usually, that consists of a W-9 form; applicants eligible for $50,000 or more must have a DUNS number (Data Universal Numbering System) so they can register on SAM.gov, as required by the U.S. Treasury.
Recovery Lancaster Phase 3: Maximum grants
| Employees | Max. Award* |
| --- | --- |
| 1-20 | $20,000 |
| 21-50 | $50,000 |
| 51-100 | $80,000 |
| 101-250 | $125,000 |
| 251-500 | $175,000 |
*If a recipient previously received a grant, the maximum is 50%.
Source: Recovery Lancaster