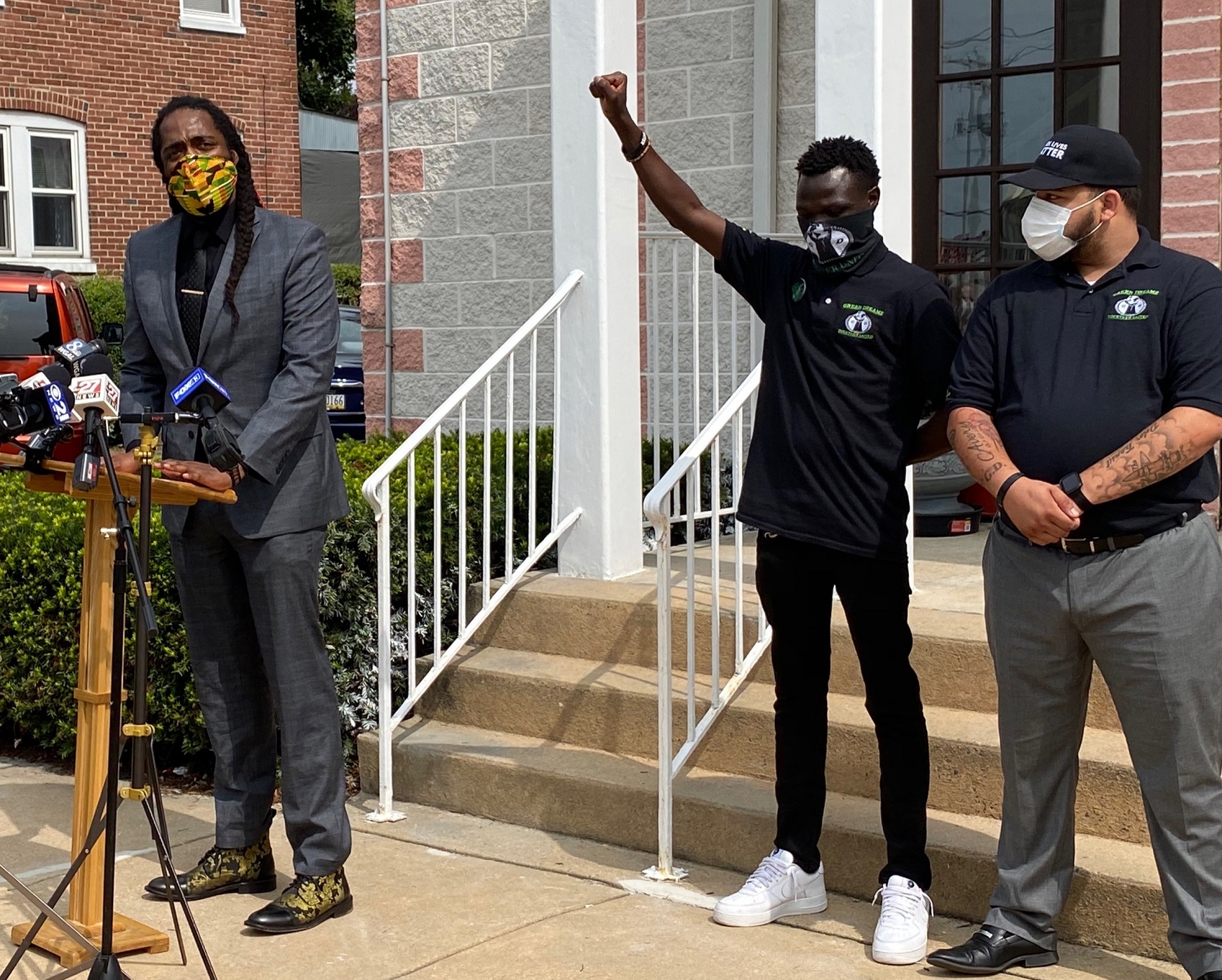 Local activist group leaders said Thursday that they think the bail set for protesters arrested early Monday outside the city police station is now more in line with the charges they face.
Nevertheless, they still had many reservations about the legal process and the grounds for the charges, as well as larger concerns about racial injustice.
The protesters were arrested during the downtown protest the night after police fatally shot Ricardo Munoz, a young Latino man from the southwestern part of Lancaster City.
At a press conference Thursday at Faith Tabernacle Church, speakers said some of the arrested were serving as medics at the protest, and were attempting to help people who had been hurt or hit with a form of tear gas. All were accused of multiple offenses, with eight given bail of $1 million each.
Kaitlyn Nelson-Major of the ACLU of PA attributed some of the subsequent protests this week to the "flagrantly unfair" bail amounts and lack of due process for the arrested protesters.
Earlier Thursday, Judge Dennis Reinaker and Judge Bruce Roth revisited the bail amounts for nine of the individuals arrested, lowering them to $100,000; $50,000; and $25,000.
Nelson-Major said judges are not supposed to set cash bail on charges without a legal hearing, but rather must follow due process.
Additionally, the $1 million dollar bail amounts point toward a violation of the 8th Amendment, which forbids excessive bail, Nelson-Major and other speakers said.
The Lancaster Legal Collective and the National Bail Fund Network have stepped up to provide free legal representation and bail payment assistance, said Lancaster City Council President Ismail Smith Wade-El.
In response to a question about what is expected for the trials in regard to the arrests and bail, Smith Wade-El said, "We want to find out what evidence warrants that treatment."
On Thursday, Taylor Enterline, Kathryn Patterson,  Dylan Davis, Alexa Wise and Barry Jones all received unsecured bail. They have been released, though Jones and Davis will be on house arrest.
The other four — Talia Gessner, Yoshua Montague, Jamal Newman and T-Jay Fry — were assigned monetary bail, though the amounts were lowered. As of Thursday evening, Fry and Newman were still listed as detained at County Prison.
The activist leaders said they expect protests to continue in Lancaster City, due to the racial issues surrounding Sunday's incidents and the arrests.