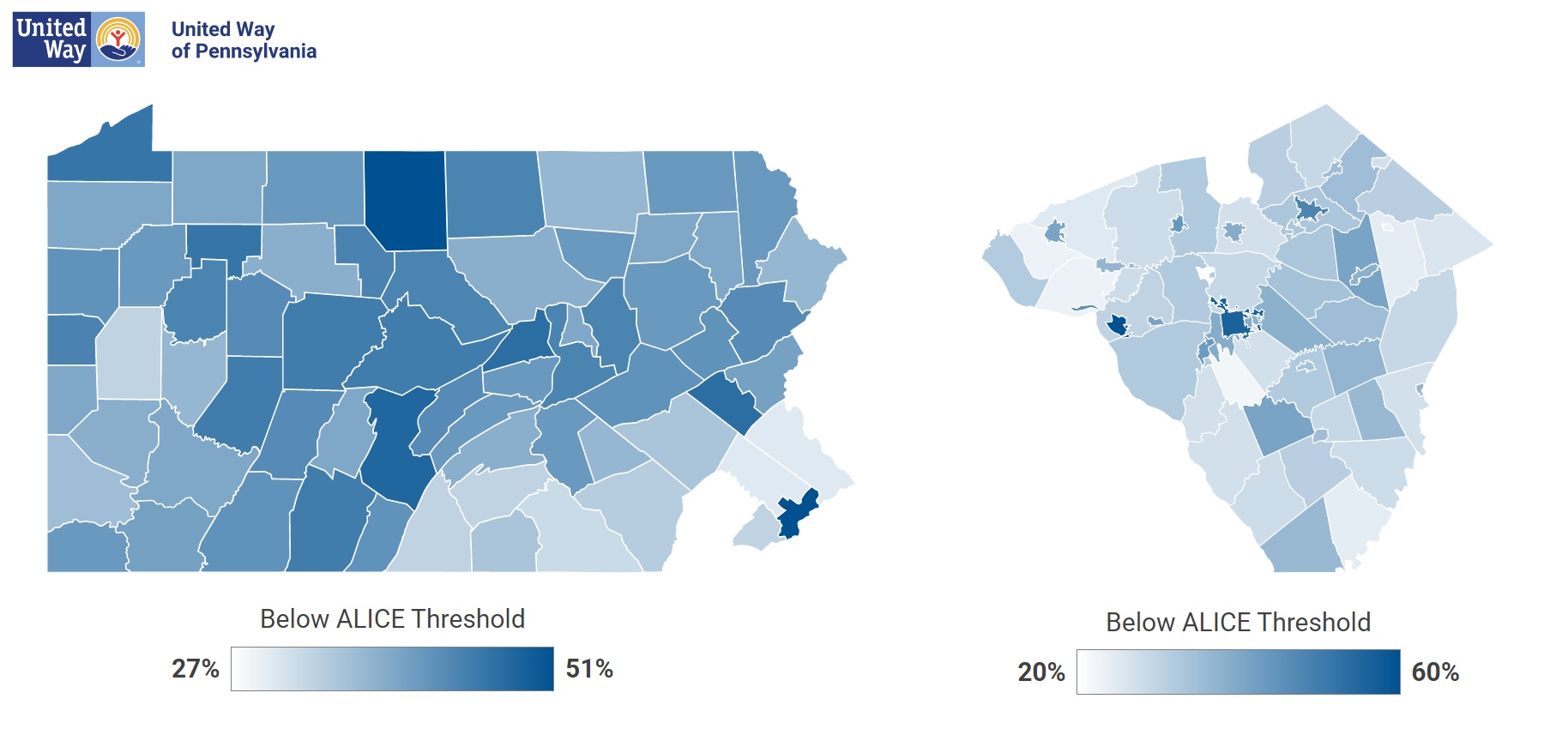 When the coronavirus pandemic arrived in Pennsylvania last spring, it swept a state where many low-income working households were already struggling.
In Lancaster County, just over one-third of households, 34%, did not earn enough in 2018 to afford "the actual bare minimum costs of basic necessities," according to the United Way of Pennsylvania's 2020 ALICE report, released Tuesday morning.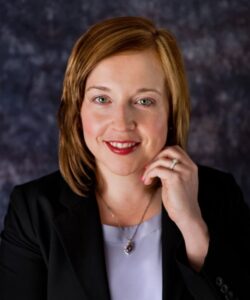 "ALICE families were financially unstable before the pandemic hit," said Kristen Rotz, the state United Way's executive director, "and in many cases the pandemic has only worsened that situation."
"It's really important that we all work together across government, nonprofits and business" to help those households get back on track, she said.
Short of security
ALICE stands for "Asset Limited, Income Constrained, Employed." ALICE households are headed by individuals who work low-wage jobs: They earn more than the federal poverty level, but not enough to achieve minimal economic security.
In Pennsylvania, 1.96 million households out of 5 million, 39%, fell below the ALICE report's "Household Survival Budget" threshold in 2018. That's up from 33% in 2007, the year before the Great Recession.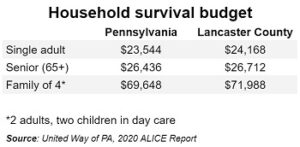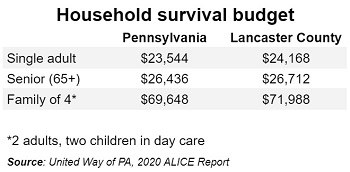 The Household Survival Budget is "very conservative," said Rebecca O'Shea, the United Way's Advocacy Engagement Coordinator. It does not allow for extras, or even for putting some money away as savings, she said.
Despite a lengthy economic recovery, as measured by topline unemployment and GDP figures, persistent low wages and the rising cost of necessities such as housing, food and health care have kept millions of working households from getting ahead and achieving stability, Rotz and O'Shea said.
On the one hand, Rotz said, the pandemic has given long-overdue recognition one segment of the ALICE population: the "essential workers" who ensure that groceries are stocked and who staff child care centers and home health services.
Of course, recognition doesn't necessarily translate into greater financial security. Meanwhile, ALICE wage-earners have been laid off in droves from retail and hospitality jobs, sectors that economists fear will be slow to recover.
Equity concerns
The economic burdens documented by the ALICE report fall harder on communities of color, who make up a disproportionately large share of those households, Rotz said.
"The pandemic has exposed exactly the issues of economic fragility, widespread hardship, and growing disparities — particularly by race and ethnicity — that United For ALICE and the ALICE data work to reveal," the report said.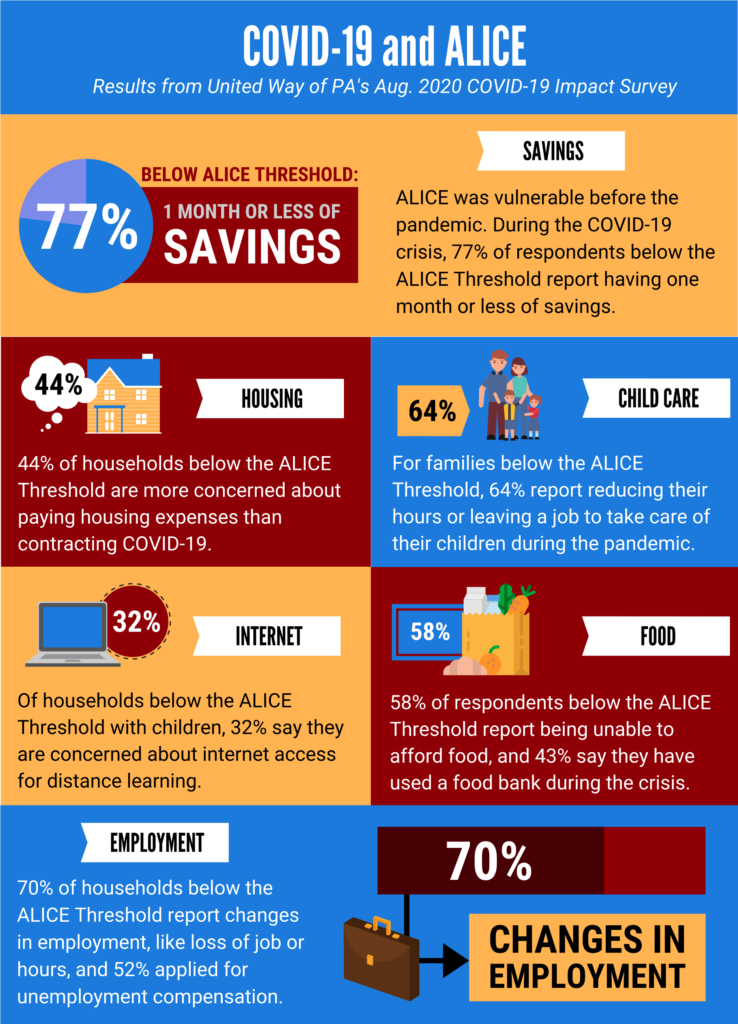 In the fall, a United Way of Pennsylvania survey documented some of the impacts felt by ALICE households due to Covid-19. Among its findings: More than three-quarters of those households had one month of savings or less, and 43% had used a food bank.
Naomi Young is the director of the Center for Regional Analysis at the Economic Development Co. of Lancaster County. The United Way's data accords with the center's research, she said: Prior to the pandemic, it found one-third of Lancaster County's work force was in jobs "characterized by part time, low pay and high turnover."
Covid-19 "has accentuated inequities, she said: "The hardest-hit segments will trail much of the economy and require significant support to recover."
Policy recommendations
To that end, the United Way is calling for a number of policy initiatives. For starters, the state needs to do a much better job pushing federal Covid-19 relief out to the people who need it, Rotz said.
Long-term, Pennsylvania should enact a state Earned Income Tax Credit, Rotz said. One modeled on the federal EITC could return $620 to $680 to ALICE households, the United Way's public policy director, Philip Falvo, said.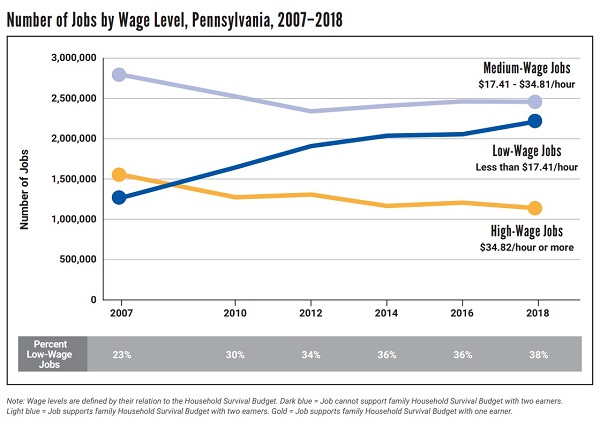 Other recommendations include more support for the 211 referral service; improving access to affordable child care and health care; and retooling workforce readiness programs to align with changes in the job market and address barriers such as transportation and child care.
The 2020 ALICE report is the second released by the United Way of Pennsylvania, and it builds on more than a decade of work in other states and at the national level. The 2020 report incorporates a number of methodological enhancements that better capture local variations and household composition. Those changes were retroactively incorporated into past data to allow accurate apples-to-apples comparisons, Rotz said.