It's official: West Africa is Lancaster's inaugural Unity Cup champion.
The team scored a convincing 9-2 win over runner-up Afghanistan on Saturday in the tournament final, earning bragging rights and a $1,000 cash prize.
The game capped eight previous weeks of tournament play at Roberto Clemente Field on South Duke Street in Lancaster. More than 150 players from five continents participated, filling the ranks of 16 teams representing Lancaster's refugee and immigrant communities.
"We had a lot of fun," said Heather Dighe, executive director of the Lancaster Recreation Commission, which organized the Unity Cup in partnership with Church World Service. "It turned out to be everything we could have hoped for it to be."
The Rec is looking forward already to hosting the Unity Cup in 2024, she said.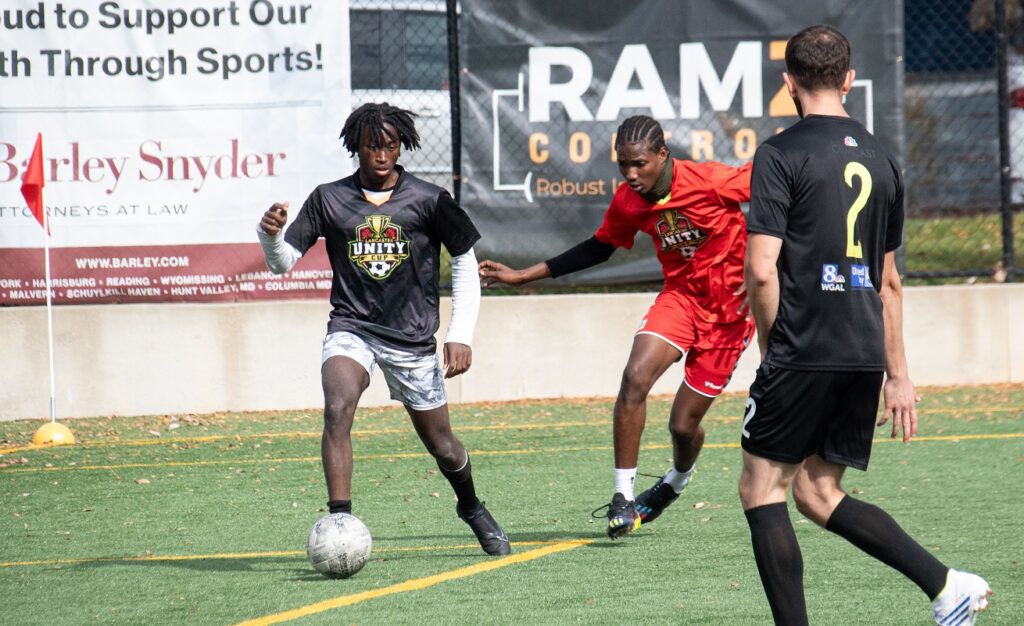 Saturday's games
West Africa and Afghanistan had both survived hard-fought semi-final matches earlier Saturday to secure their spot in the final. Afghanistan, which started the day at 7-1, faced unbeaten favorite Congo.
Congo had outscored its opponents by 55 goals. Nevertheless, Afghanistan jumped out to an early 3-0 lead, said Matt Johnson, Church World Service's strategic community partnerships officer.
Congo's captain, Emmanuel Benjamin, normally the goaltender, then subbed himself into a field position, and the team roared back to take a 5-4 lead. Ultimately, however, Afghanistan scored two unanswered goals to notch a 6-5 upset win.
West Africa, meanwhile, faced Myanmar, both with identical 6-1 records. After a first half that yielded a 2-2 stalemate, West Africa pulled ahead by 1 in the second half, Johnson said.
Both teams and their goalkeepers exhibited tremendous defense as time ran down, until West Africa scored a last-minute insurance goal, for a final score of 4-2.
Before the final, runners-up Myanmar and Congo faced off in a game for third place. They were evenly matched and the game was hard-fought. In the end, Myanmar eked out a 5-4 win.
In the final, West Africa, jumped out to an early 2-0 lead. Afghanistan answered with two goals of its own, but West Africa then dominated, 9-2.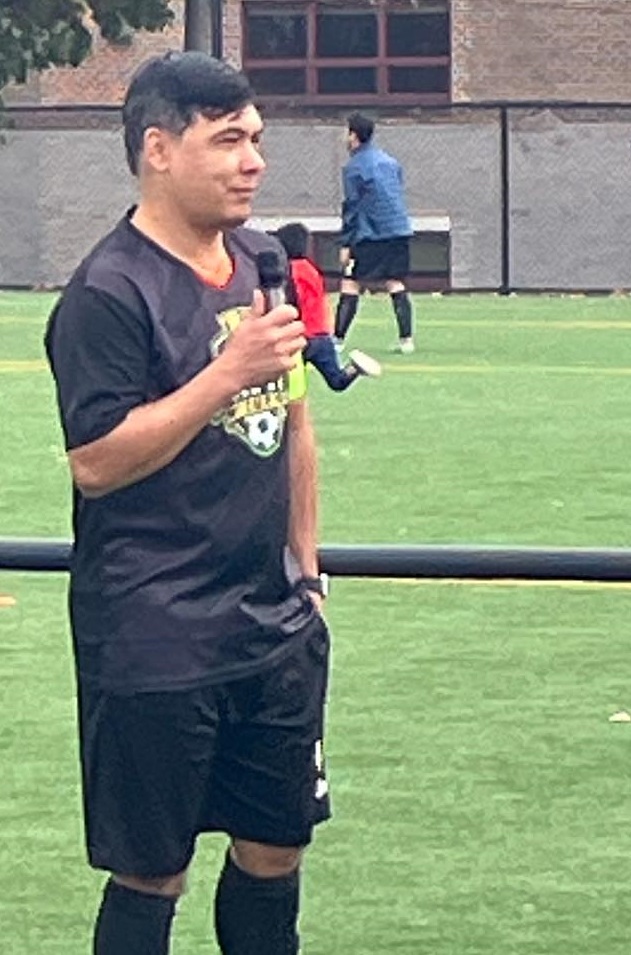 During a closing ceremony before the final match. Afghanistan's team captain, Hasan Qurbani, said the Unity Cup had helped to strengthen community ties after the difficulties of the past few years. West African Captain Thomas Sengeh highlighted the friendships and partnerships engendered by bringing together players from diverse nationalities to form a team.
"We were honored to have players share how much this experience has meant to them during Saturday's final matches," CWS spokeswoman Rachel Helwig said.
Kate Zimmerman, president of United Way of Lancaster County, and Dave Koser, director of programs at Lancaster County Community Foundation, spoke on behalf of their organizations. United Way was one of the tournament sponsors; the foundation provided a $25,000 Community Bridge Builders grant.
Afterward, Zimmerman congratulated West Africa and the rest of the participating teams.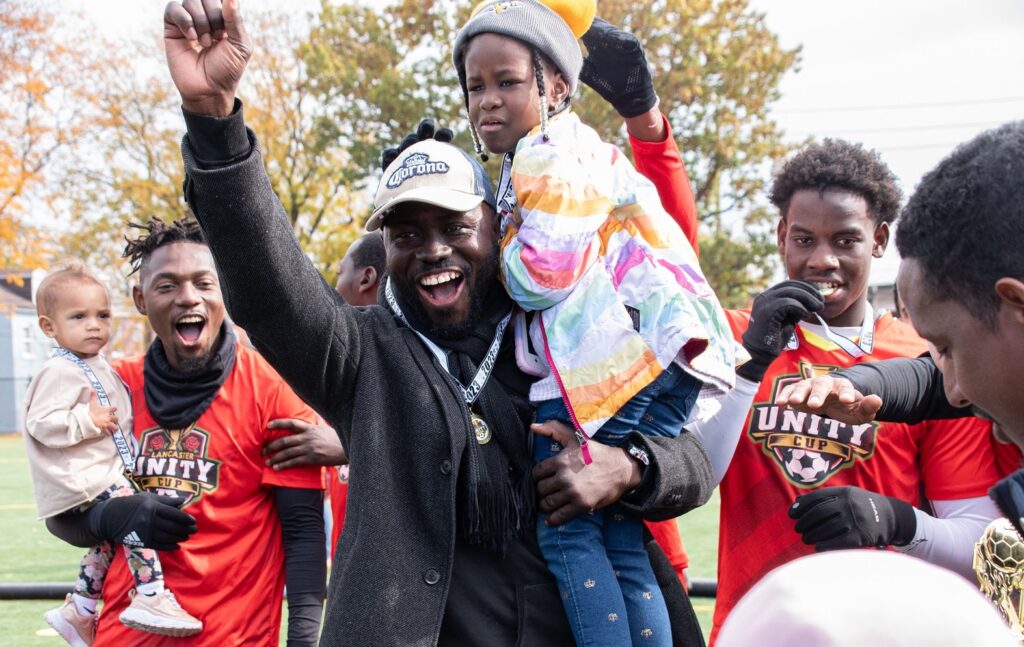 "It was incredible to witness firsthand the way soccer brings together neighbors and builds community," she said.
Players and volunteers have been invited to a celebration banquet this coming Sunday at Hub450, CWS's Johnson said.
"CWS Lancaster is proud to have provided a meaningful experience for players in this year's Unity Cup," Helwig said.
Plans for 2024
Next year, Dighe said, the Unity Cup will be held earlier, from July 27 to Sept. 14, in hopes of avoiding some of the rainy and chilly fall weather experienced this year. The new dates mean that Lancaster's Welcoming Week will coincide with the tournament's finale, rather than its opening.
Church World Service will not be involved in 2024. The Lancaster Rec may seek another partner, Dighe said. Neither organization commented on why the collaboration is not continuing.
The tournament will move to Lancaster Township's Community Park on Millersville Pike, where there is more space, in anticipation of adding more teams, Dighe said.
(Editor's Note: This article was updated on Nov. 7 to add comment from Rachel Helwig of CWS.)