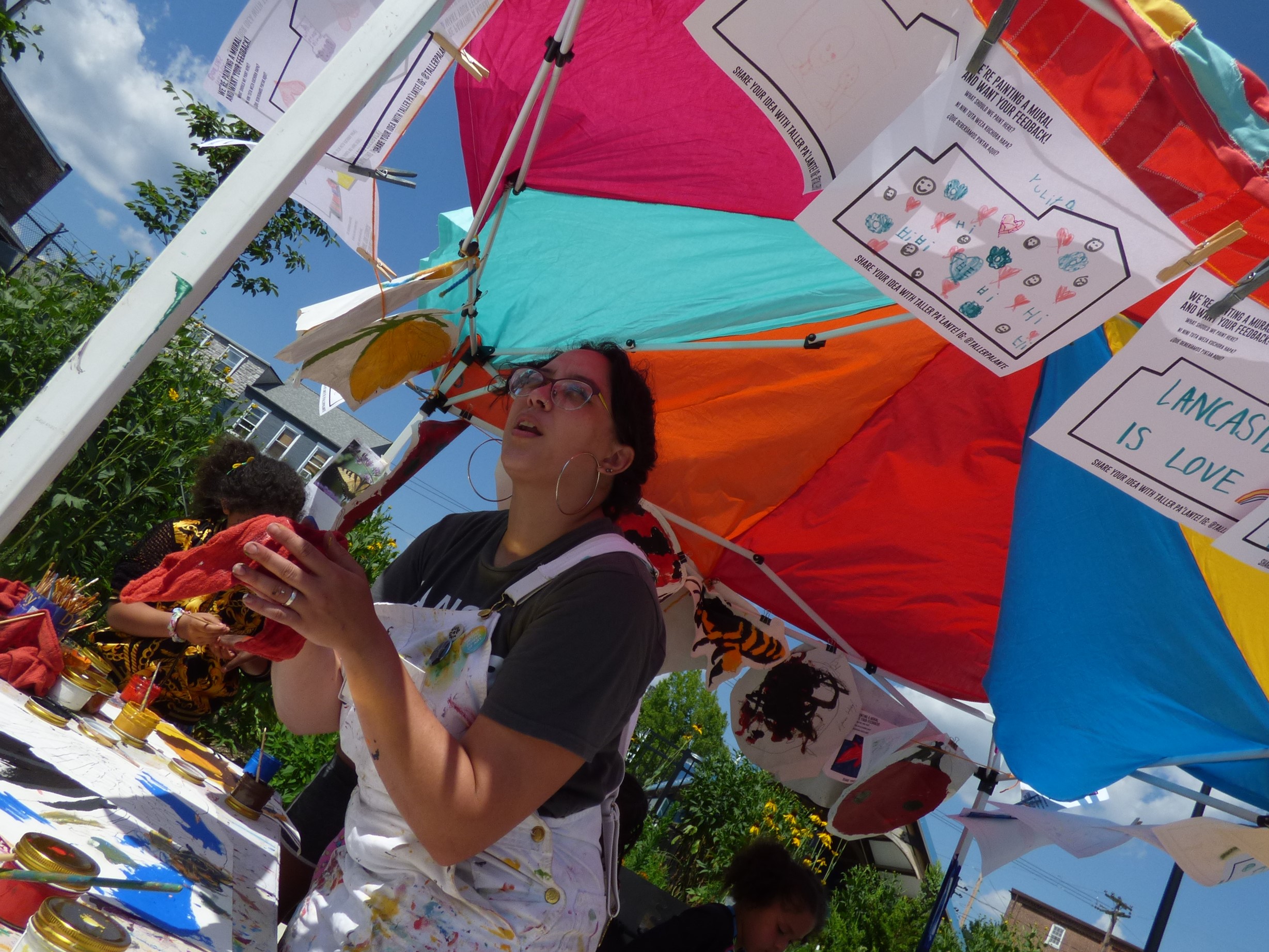 Saturday's hot, sunny weather was ideal for the afternoon block party held at Cullition Park in southwest Lancaster.
Running from noon to 4 p.m., the free event was hosted by SoWe, the neighborhood group sponsored by the nonprofit Tenfold. It featured food, games, children's activities, music, giveaways and a three-on-three basketball contest.
SoWe previously hosted block parties at the park in 2018 and 2019 but had to suspend them for two years due to the pandemic. Saturday's party was thus the first since the park's extensive renovation.
Organizers gave away some 100 pizzas slice by slice as well as around three dozen basketballs. A variety of community organizations and city officials were there to distribute information and publicize their services.
The goal was simply to offer family friendly activities and "bring the community together," said Jake Thorsen, former SoWe director, now Tenfold's chief impact officer.
Photos