After two pandemic years in which it operated as a drive-through event, state Rep. Mike Sturla's annual Back-to-School Event is returning as a full-fledged in-person community celebration for 2022.
This year marks the 11th anniversary for the event, which provides children from kindergarten through 8th grade in the School District of Lancaster with the materials they need to enter school ready to learn.
It will take place from 12 noon to 4 p.m. on Sunday, Aug. 7, at Clipper Magazine Stadium.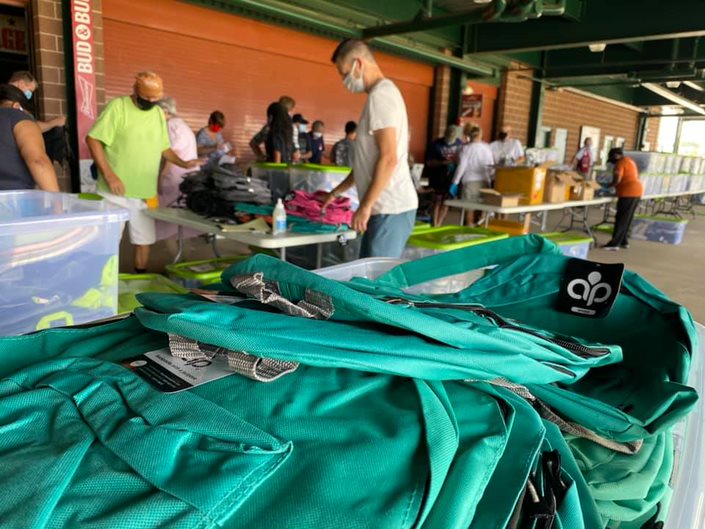 Participating children will enjoy music, food, free haircuts, games and activities, organizers said. As always, children will receive a backpack with uniforms, shoes, and school supplies for the upcoming academic year.
Registration is required and closes after Aug. 1. For information and to register, click here.
During registration, families will pick a half-hour time slot between 12 noon and 2:30 p.m. to pick up their items. Children should be accompanied by a parent or guardian and other family members are welcome to join them.
The day will conclude with free admission to the Lancaster Barnstormers baseball game against the Staten Island FerryHawks at 5 p.m. that evening. If families can't attend, they'll receive vouchers redeemable for a game later in the season.
Organizers said registrations are on track to match past levels of participation, typically between 1,600 and 2,400 students.
For more information, contact Sturla's office through this online form or by calling (717) 295-3157.
To volunteer or donate
Volunteering: Volunteers help in the run-up to the Back-to-School event by sorting and packing supplies, as well as on the day of the event. To sign up, visit the United Way's volunteer portal, fill out the contact form on Rep. Mike Sturla's website or call his office at (717) 295-3157.
Donations: Donations of supplies are discouraged; the event can generally secure more material at lower cost through bulk ordering. Financial donations are welcome and are handled by the Lancaster Rec Center.
Make checks payable to "Lancaster Rec" and write "Sturla Back to School Event" on the memo line. Mail donations to:
Lancaster Recreation Commission
525 Fairview Avenue
Lancaster, PA 17603