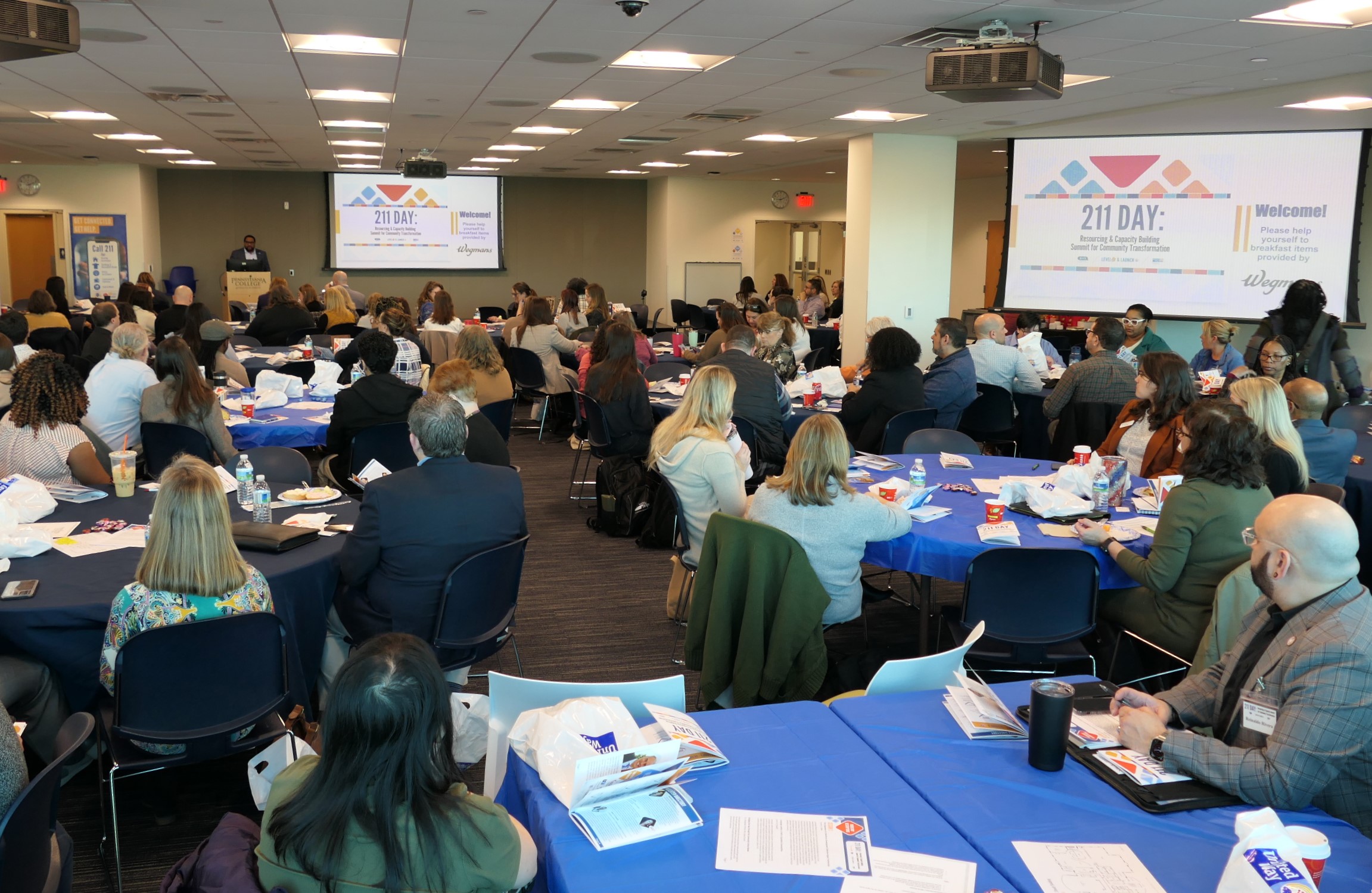 "This type of job is not for everyone," Lorna Swinton said.
Swinton, an information and referral specialist with PA 211 East, was taking part in a panel discussion Friday at United Way of Lancaster County's 211 Day Summit.
Held the day before 211 Day proper (Feb. 11, or "2-11"), the summit drew around 200 people to the Pennsylvania College of Health Sciences. They celebrated the dedication of 211 staff and social service providers generally, discussed the challenges that nonprofits face and learned about new approaches and new tools for meeting them.
Following the sessions on 211 was a reception introducing United Way's 2023 Level Up & Launch grant cycle.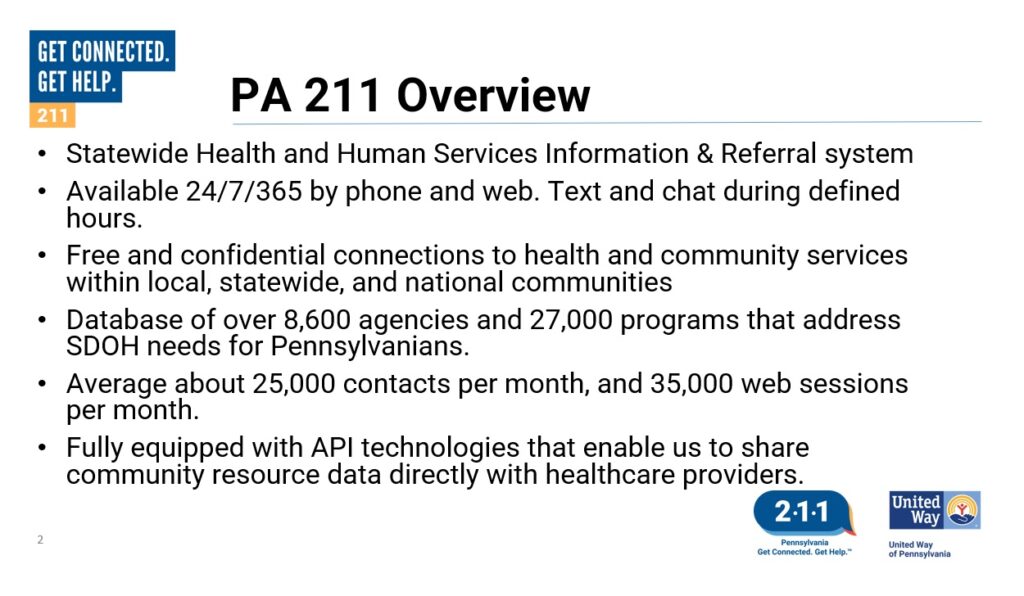 United Way of Lancaster County operates PA 211 East, which serves Lancaster County and six other counties. It helps people in need 24/7, connecting them to mental health services, food banks, emergency shelters, state assistance programs and more.
It is part of a network of 211 systems that together reach more than 96% of the U.S. population, said local United Way President and CEO Kevin Ressler.
The 211 staff, like other front-line health and social service workers, deserve far more public acknowledgement than they get, he said: "The trauma they carry on behalf of our community is nothing short of heroic."
Ressler hosted the day's keynote event, a conversation with U.S. Sen. Bob Casey, D-Pa., and conducted a workshop on nonprofit communications, one of a baker's dozen offered over three sessions during the day.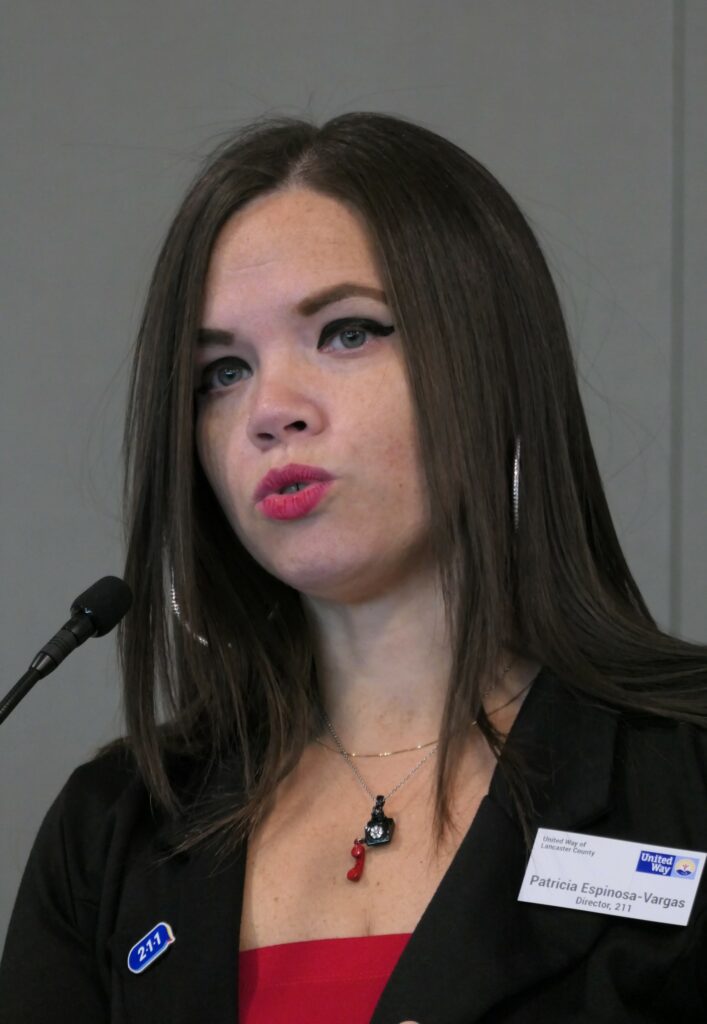 Patricia Espinosa-Vargas, director of PA 211 East, said 211 Day is her favorite day of the year.
"We are here to serve the community as a whole with whatever need they may have," she said.
Her staff fields tens of thousands of calls a year. By far the dominant need is for shelter and housing assistance. PA 211 East makes it a point to give callers all the time they need, never cutting a conversation short.
Some callers are in crisis. Last year, Lysandra Matos found herself on the line with a suicidal individual. Her action, in coordination with city police, to secure the necessary help earned her a Citizen Commendation.
Calls can be straightforward or emotional rollercoasters. Sometimes call center staff receive heartfelt thanks, sometimes they're the targets of furious insults and abuse.
"It can get bad," Swinton said. Team members are there to support each other through the rough spots, she said, and everyone understands if you need to take a break to collect yourself after a challenging call.
Starting this week, Espinosa-Vargas said, PA 211 East is offering an enhanced texting service. Users can now text in dozens of languages, and it will be translated in real time for 211 staff. Translation was previously available for phone calls, but up to now texting has been available only in English.
Photos