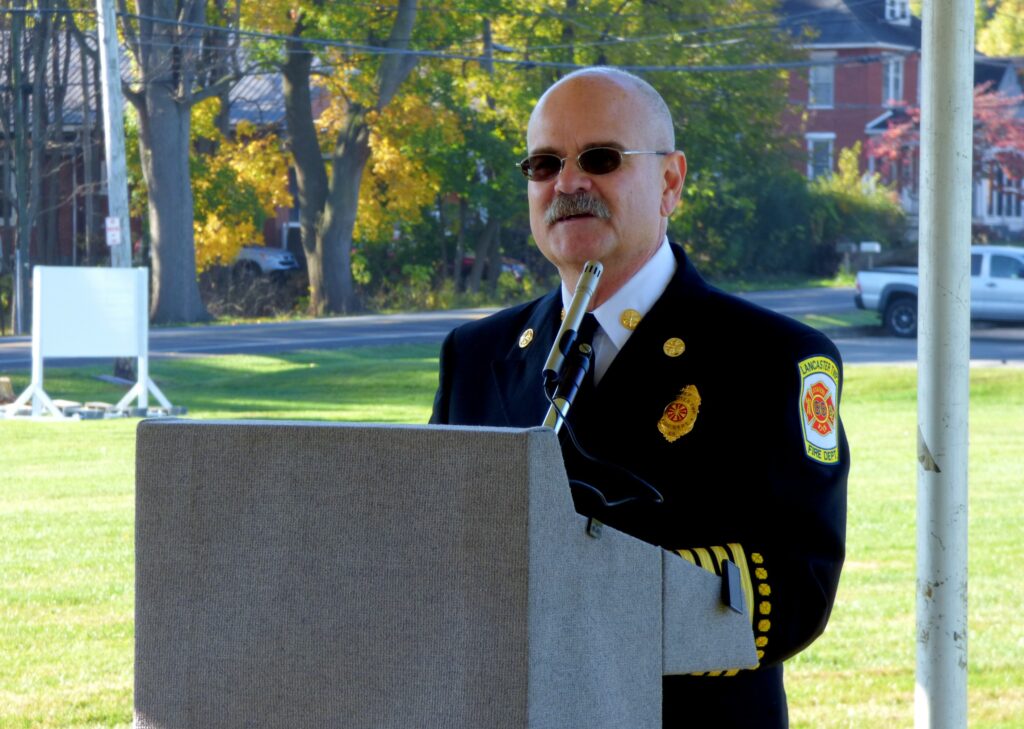 Some of volunteer firefighters now serving the Lancaster Township Fire Department hadn't even been born when the first steps toward building a new station were taken some 28 years ago, Chief Steve Roy said.
Arrangements to start construction were derailed a more than decade ago by the Great Recession, and again more recently by the pandemic. Now it's finally going to happen, Roy said Saturday morning at a groundbreaking ceremony.
"We're very excited about the opportunity to finally see this come to fruition," he said.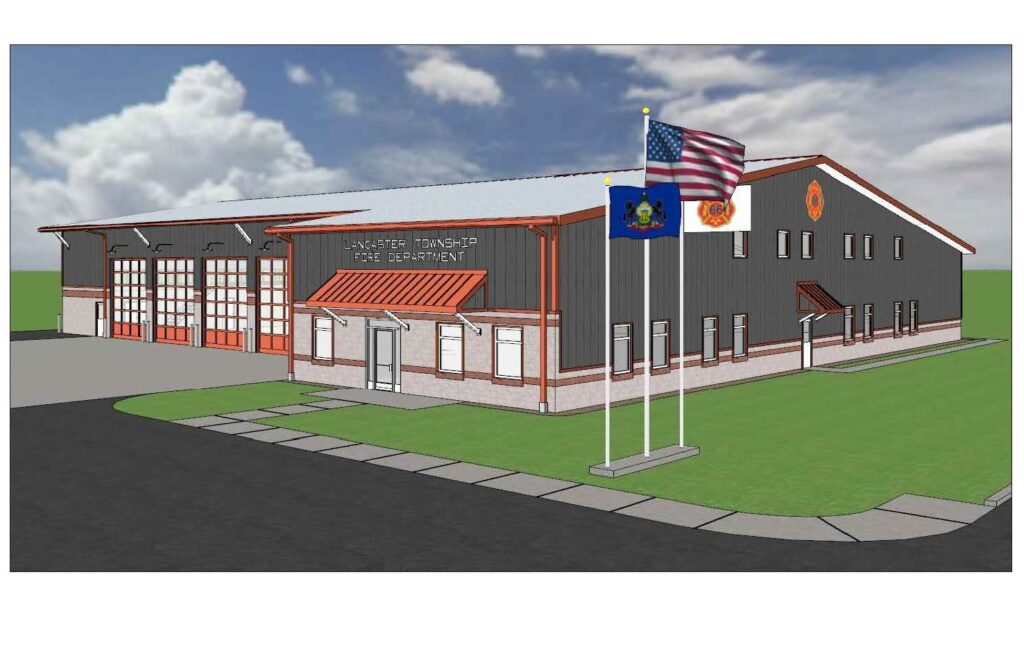 The planned two-story, 18,000-square-foot facility across from the Manor Shopping Center on Millersville Pike will replace the department's two fire stations at 1250 Maple Ave. and 125 Fairview Ave.
They were already decades old in 1991, when the department was formed through the merger of the Bausman and Wheatland departments. Having a single state-of-the-art station will improve efficiency and response times, Roy said.
"It's going to be a great building," Lancaster Township Supervisor Ben Bamford said.
Construction is projected to take a little less than a year. The project is budgeted at up to $5 million, though Roy said his team is hoping to bring it in at around $4.5 million. Of that, $2.4 million is coming via a low-interest loan through a U.S. Department of Agriculture program that supports rural fire companies. "Our demographics qualified," Roy said.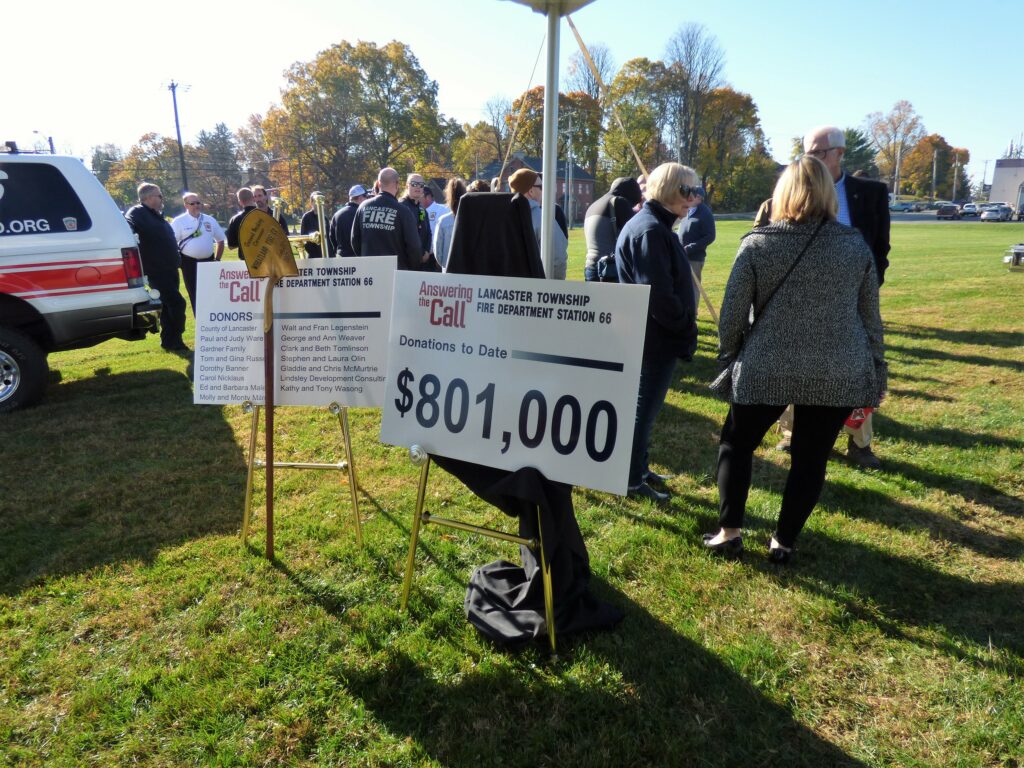 Another $500,000 came from Lancaster County's American Rescue Plan Act allocation. Lancaster Township Fire Department will be first in line to respond to calls at the new Lancaster County Prison, which will be built in the township near the county's Central Park.
Additional funding is coming from the department's sale of the two existing stations, plus a capital campaign.
On Saturday, the department celebrated the $801,000 it has raised to date, toward a goal of $1.4 million. The money will help keep the department's mortgage as small as possible, Roy said.
Walt Legenstein, a member of the capital campaign steering committee, thanked the department's members effusively for their service.
"The volunteers are the Lancaster Township Fire Department," he said, "24 hours a day, seven days a week."
(Editor's Note: This story was modified Nov. 1 to update the rendering of the fire station.)