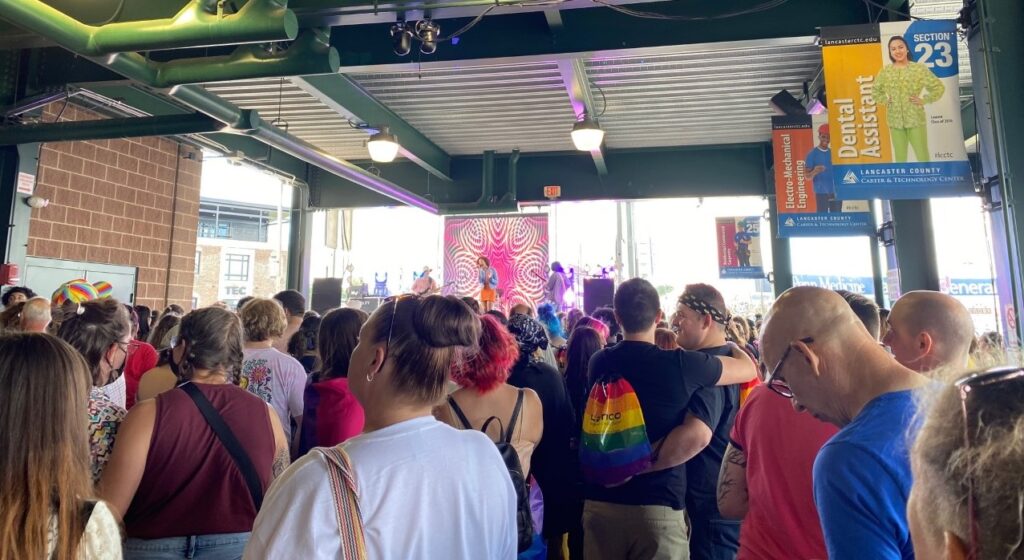 The 2023 Lancaster Pride Festival will take place at the Lancaster County Convention Center, organizers announced Monday.
This year's edition was held at Clipper Magazine Stadium, the event's home for the past several years. Attendance was between 5,000 and 6,000 people, so high that people had to be turned away, motivating the change of venue for next year, Lancaster Pride President Tiffany Shirley said in a statement.
"I don't ever want to turn someone away again," she said.
Relocating to the heart of the city offers Lancaster Pride "improved accessibility and access to many fantastic downtown businesses," Vice President Micki Dawson said.
Lancaster Pride has grown steadily since it first took place in 2008 in Buchanan Park on Lancaster's west side. It was canceled in 2020 due to the pandemic but returned in 2021.
The next Lancaster Pride Festival is slated for Saturday, June 17, 2023. For more information, email Lancaster Pride or visit its website.