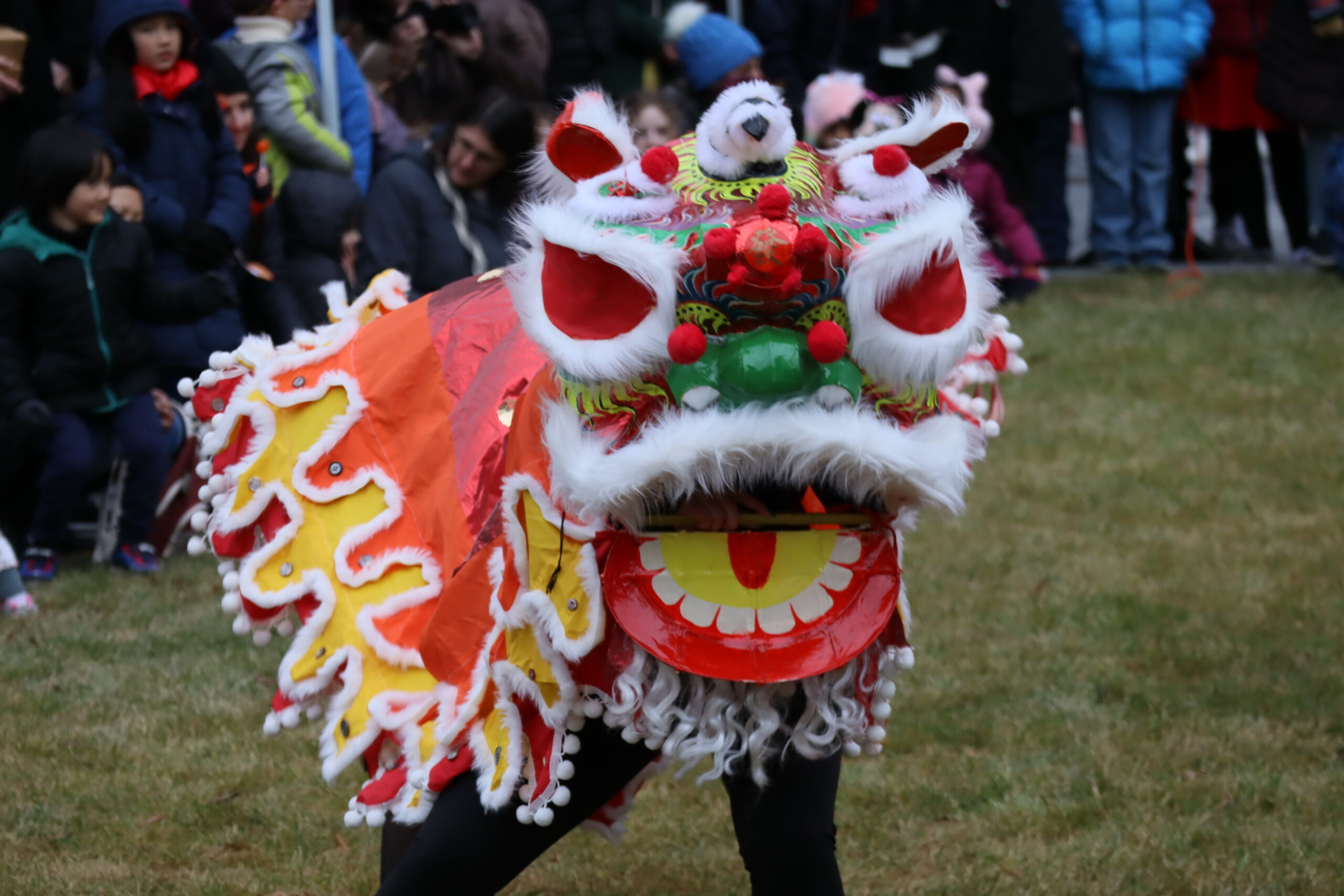 "We could not have imagined this kind of turnout!" emcee Sophie Xiong exclaimed at the Lunar New Year celebration in Ewell Plaza on Sunday.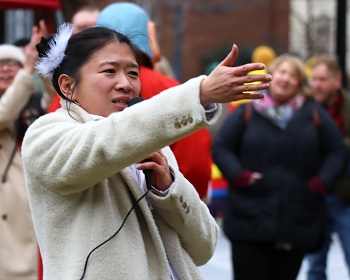 And a large turnout it was, with hundreds of people thronging the downtown Lancaster open-air venue to enjoy dance performances, martial arts demonstrations and food and learn about Asian-American and Pacific Islander cultures and traditions.
It's believed to be the first public Lunar New Year celebration in Lancaster history, Mayor Danene Sorace said.
Performances included the Lancaster Chinese Dance Group, founded in 1995, by Xiong's mother, Hong Dong; and a traditional Lion Dance featuring two lions and the Chinese Buddha. Each lion was operated by two dancers: Samantha and Sarah Vu, and Pete Vu and Harrison Hagelgans, respectively.
If the lion bites your head, or "eats" your money, it's good luck, Xiong explained.
Sunday marked the advent of the Year of the Rabbit — or, in Vietnamese tradition, the Year of the Cat. Compared with 2022, the Year of the Tiger, the Year of the Rabbit is considered more tranquil and offers a chance to "chill out," Xiong said.
Amid the festivities, mourning for Monterey Park
During Sunday's Lunar New Year celebration in Lancaster's Ewell Plaza, emcee Sophie Xiong led a moment of silence for the 10 individuals killed the night before in a mass shooting during Lunar New Year celebrations in Monterey Park, California.
As of Sunday afternoon, no motive had been disclosed. Police had released a photo of the suspect, a middle-aged Asian male, and were searching a white van said to be connected to the shooting. (Update: Later Sunday, police said the suspect, Huu Can Tran, was found dead in the van of a self-inflicted gunshot wound.)
Monterey Park is home to one of the largest Asian communities in the U.S.
In a statement, Lancaster's Asian-American Pacific Islanders organization condemned the "horrible act of violence," expressing concerns that the incident may be a hate crime.
"Our hearts (are) broken for the families and friends who have been affected by yet another senseless act of violence. ... We are reminded now more than ever we must come together and not let fear and hate win," the group said.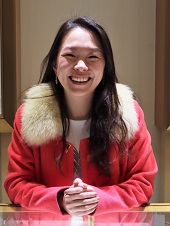 The idea for a local Lunar New Year celebration came from Laura Wu, owner of Laura Z Tai Fine Jewelry & Watches. She collaborated with other local business owners and Lancaster's Asian-American Pacific Islander organization.
Wu said she was inspired by last October's Hispanic Heritage Month festival.
Lancaster's Asians want to have a voice in the community, she said. They want to pass on their cultural traditions to their children, and want them to be proud of their heritage.
She said she's delighted at how the event turned out, and grateful to all the organizers and volunteers who made it happen.
"I feel so happy," she said.
Photos