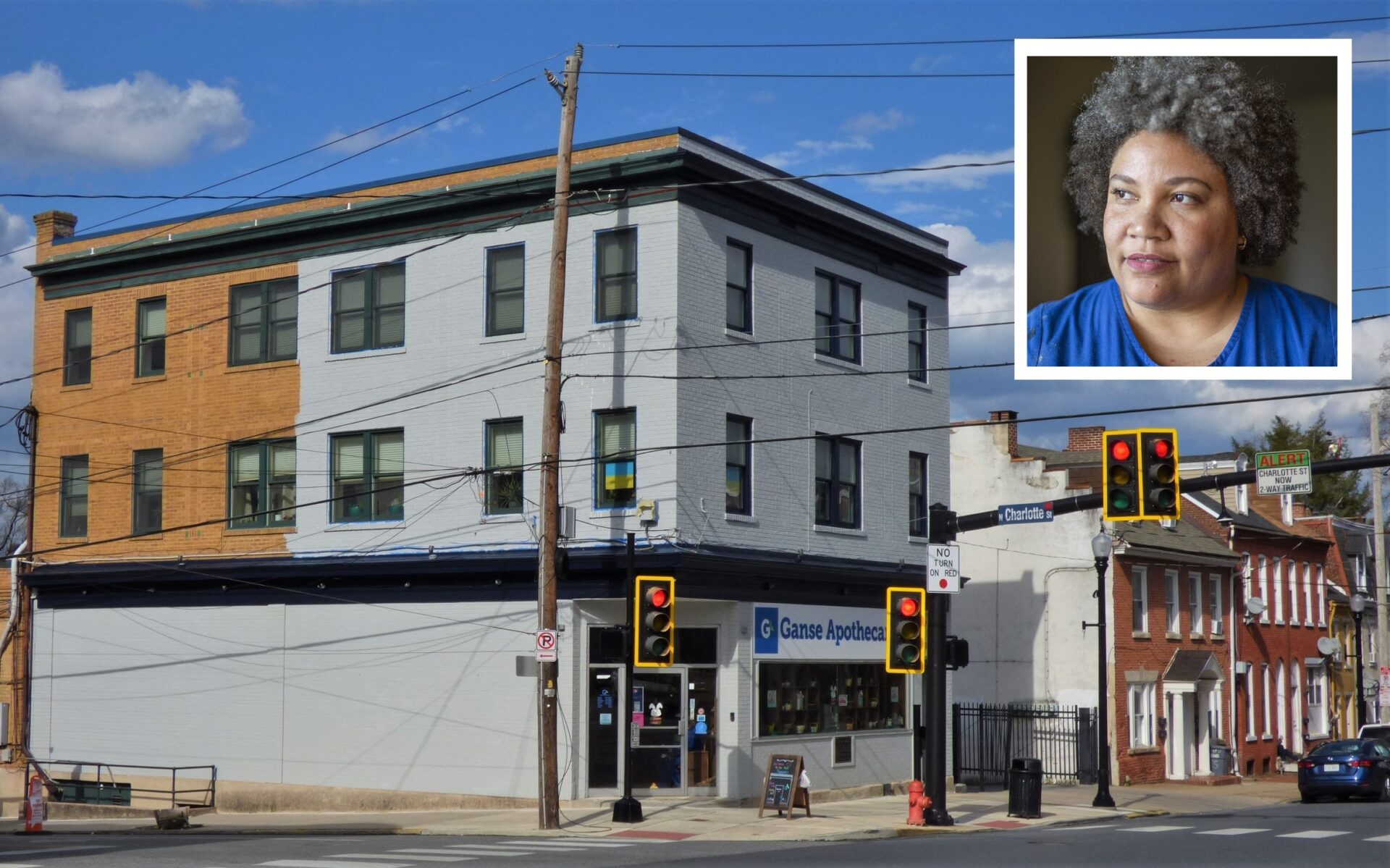 Lancaster city and Church World Service Lancaster have selected a Cuban-born artist based in Lebanon to create a "welcome" mural on the west facade of Ganse Apothecary in the 300 block of West King Street.
Claudia Rojas came to the U.S. in 2015 and is a mixed-media artist whose work "addresses migration, transculturation, community and identity," the city said in a news release.
Over the summer, she will develop a design for the mural in collaboration with project manager Shauna Yorty, a local muralist and community activist known for Garden in the Light in Lancaster's Southeast.
The two will gather community input through at least two public engagement events, one later this month and another during the Open Streets event planned for Sunday, June 19.
The goal is the creation of "a community-informed mural that captures Lancaster's spirit of welcome and inclusiveness," the city said. Plans call for it to be painted during "Welcoming Week," Sept. 10-19.
The apothecary building stands at one of the principal intersections on Lancaster's west side, at the crossing of Charlotte, Manor, Strawberry and King streets. The Lancaster City Alliance and the SoWe neighborhood group have been working on streetscape improvements in the area, including facade renovations and the installation of new lighting.
Funding for the mural comes from Lancaster County Community Foundation, Landis Homes, Penn Square Rotary Club and the city of Lancaster. Two Dudes Painting Co. is providing an in-kind donation of supplies.