The public pool in Lancaster County's Central Park is scheduled to be open for a full season for the first time since the Covid-19 pandemic.
The county's new approach to lifeguard recruitment and training means that the shortage that delayed last year's opening should not be an issue this time around, officials said during a media briefing Thursday.
The briefing coincided with the filling of the pool, with a large hose pouring thousands of gallons into the deep end. The process takes three days, Lancaster parks Director of General Services Bob Devonshire said.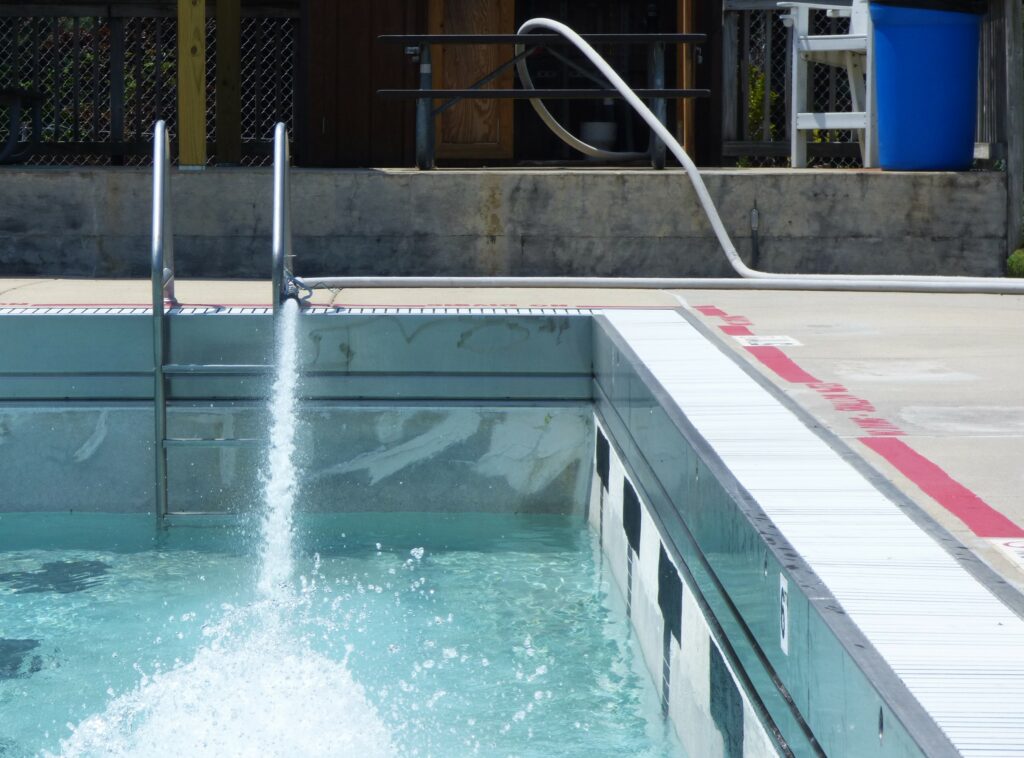 Last year, lifeguard recruitment began from a "standing start," Commissioner John Trescot said. Many applicants did not pass a swim test. Others did not show up.
The challenges meant that it was not until mid-July that the pool could remain open daily.
"This year," Trescot said, "we started back in January." That gave the county momentum in terms of word of mouth, in retaining prior applicants and recruiting new people, resulting in a full roster.
We have more lifeguards than we've ever had," Trescot said.
The county has increased lifeguard pay to $15 an hour with a bonus, which helps.
Lancaster County Pool: 2023 schedule and pricing
Admission:
$9 for ages 3 and up. For season pass prices, click here.
Hours:
Monday-Saturday: 12 noon to 7 p.m.*
Sunday: 1 to 7 p.m.
*In August, the pool will close at 6 p.m. on weekdays.
The pool will be open:
Memorial Day weekend: Saturday, May 27, to Monday, May 29.
Daily from Saturday, June 2, to Sunday, Aug. 20.
Saturday, Aug. 26 and Sunday, Aug. 27.
Labor Day weekend: Saturday, Sept. 2, to Monday, Sept. 4.
The pool, located at 1050 Rockford Road, will open on the Saturday for the Memorial Day weekend. Beginning the following weekend, Saturday, June 3, it will be open seven days a week throughout the School District of Lancaster's summer vacation period.
Families can purchase day passes or season passes to the pool, and enjoy features like waterslides and shallow areas for younger tots.
They can also enjoy many other elements of the 500-acre County Park.
The county plans to add special promotions this year, including summer holiday events, VIP events for first responders, veterans and employees of the YMCA, as well as others related to School District of Lancaster and Lancaster Country Day School.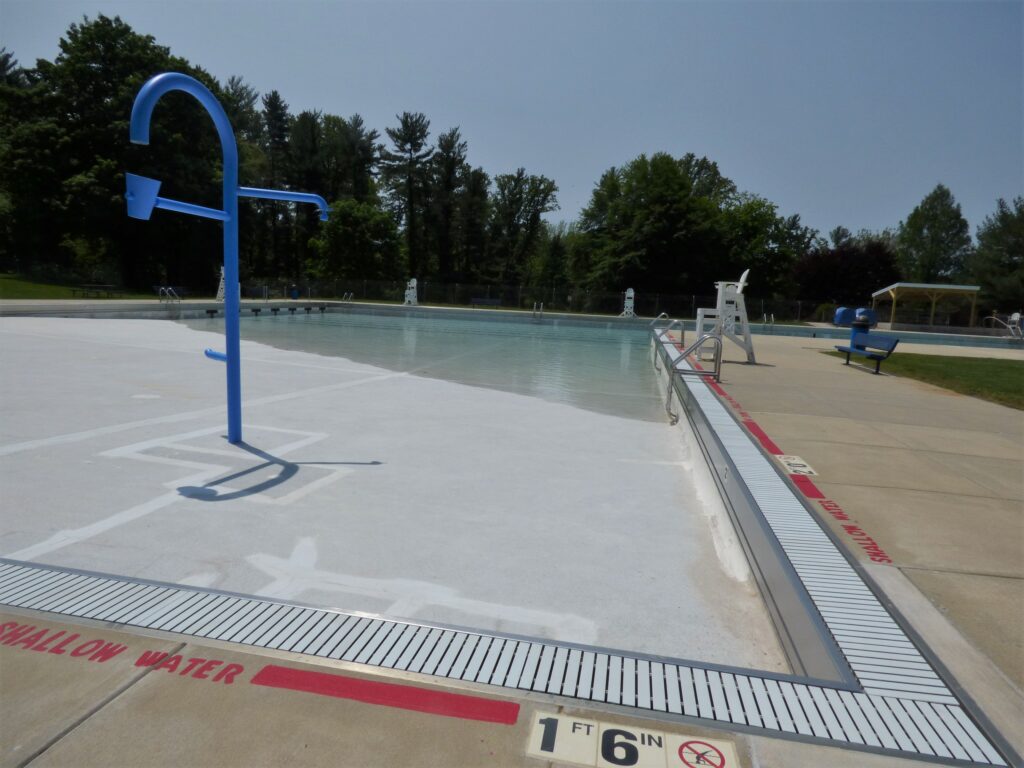 At the height of the season, said program manager Tammy Agesen, the pool might see 800 people a day on the weekend, and several hundred a day during the week.
Agesen collaborated with school districts and nonprofits, including the Red Cross and YMCA of the Roses, and worked behind the scenes to get enough quality lifeguard applicants to fully staff the pool.
She spearheaded development of a "rescue ready" program, which helps potential lifeguards with aspects like passing the swim test, getting access to computers to complete job applications, and even arranging transportation. Agesen spoke at local school assemblies to boost interest.
"We recognize that we have to do more" than in the past, she said. "Now we have to go to them. There are so more opportunities for young people now … they're much busier than they used to be."
These days, the pool is competing for staffing with not only other local pools and parks departments, but convenience store chains and fast food restaurants.
"It's a different economy than it was," Agesen said. She talked about the importance of supporting lifeguards during the season, which boosts retention year-on-year.
"They know they can reach out to me for help," she said, stressing the importance of "building (staff members) up" as they work, and offering opportunities for "fun and family" that build a positive work culture.