At City Council's meeting last week, members got an early look at five upcoming community projects.
They are being developed by participants in Neighborhood Leaders Academy, or NLA, the Department of Neighborhood Engagement's program to introduce prospective community leaders to the nuts and bolts of local governance.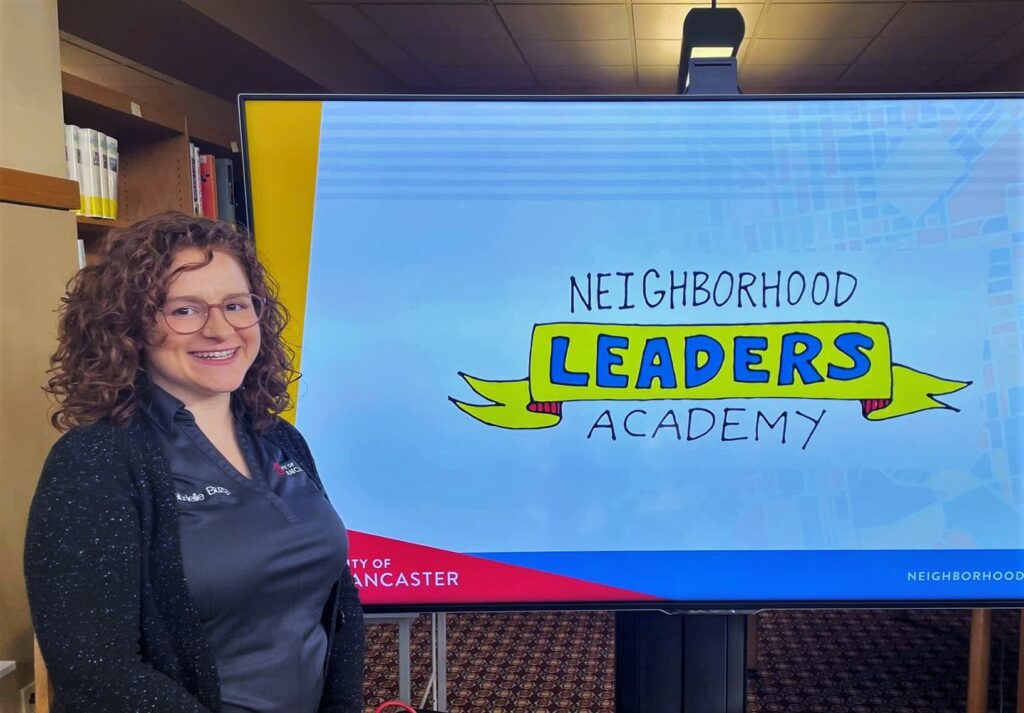 Founded in 2019, NLA was created in response to resident feedback, Program Director Gabrielle Buzgo said. Residents who wanted to get more involved had said they didn't know how to bring concerns to City Hall's attention, or where to go for information and resources.
NLA participants take a series of six workshops on the basics of local governance and project management, then create their own community project, for which they can receive an NLA mini-grant. Nearly 100 individuals in four cohorts have graduated so far, including one class of McCaskey High School students.
Funding is provided by Lancaster County Community Foundation, and Leadership Lancaster is a partner.
The Fall 2022 NLA cohort includes 13 participants from all four city quadrants. For the first time, three city staff members who are not residents participated, too, at their request, as part of their professional development, Buzgo said.
Here are the projects featured at the meeting:
Hawa Lassanah: Marigolds GROW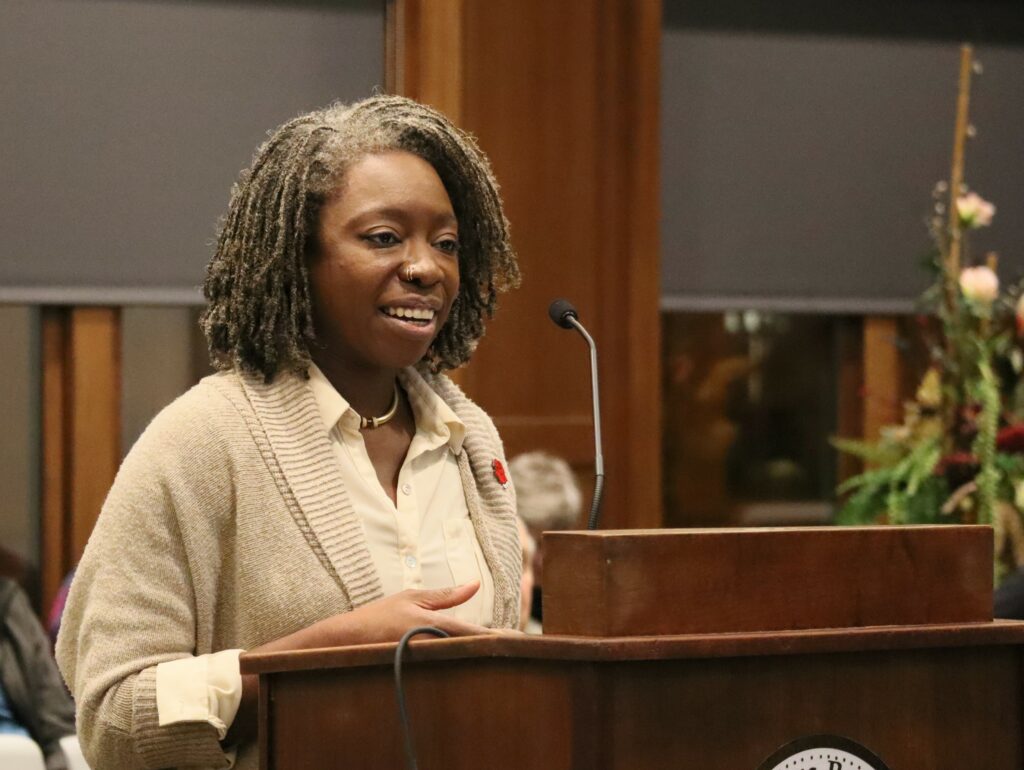 Lassanah is the founder of Discerning Eye Community Agriculture, or DECA, a local sustainable food and food access initiative. In 2021, DECA City Farms won third place in the Great Social Enterprise Pitch, a contest created by Lancaster-based economic development nonprofit Assets.
Marigold GROW will be an incubator program for food entrepreneurs, Lassanah said. Local chefs will participate in a "Top Chef"-style contest, with the final taking place live during Lancaster Welcome Week.
The winner will be invited to create a branded meal to sell at Marigold Market, a community market Lassanah plans to launch Culliton Park this summer, and through DECA's other sales outlets.
Shannon Haley-Mize: Showing Up for Racial Justice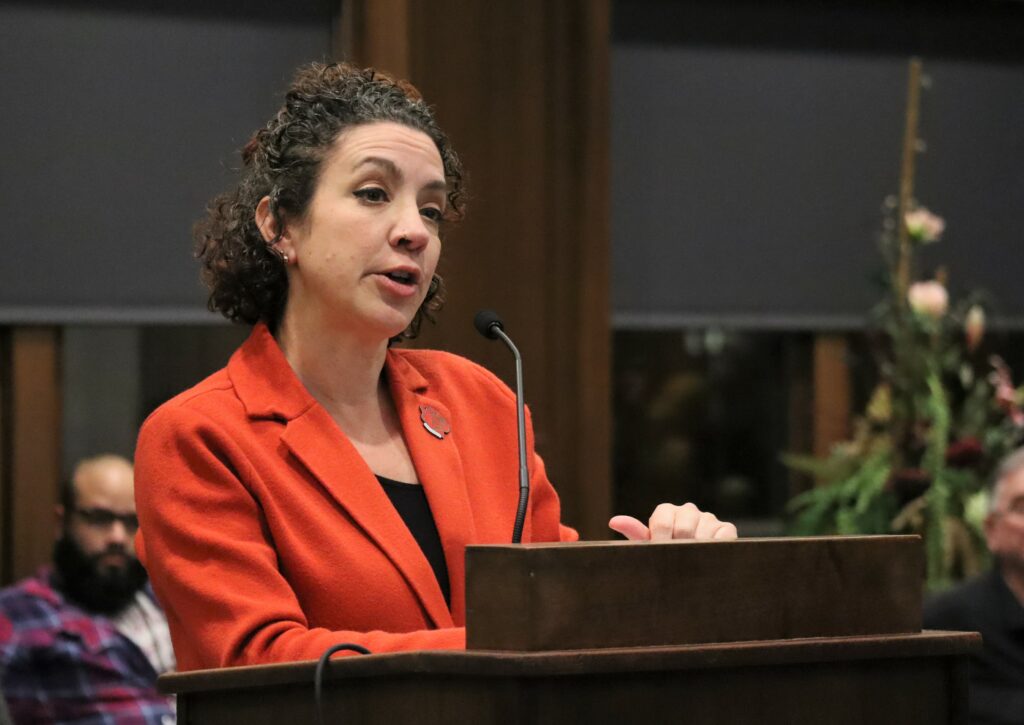 Showing Up for Racial Justice, or SURJ, is a national network of chapters focused on bringing White participants into the movement for racial and social justice.
There is no local chapter, so Haley-Mize plans to start one. That involves recruiting a core leadership group, setting up the organization, then reaching out to local Black-led social justice organizations "in order to center those voices and issues," she said.
Greater equity benefits all of us, Haley-Mize said: "Justice isn't like a pie. There's enough for everyone."
Emily White: Bus shelter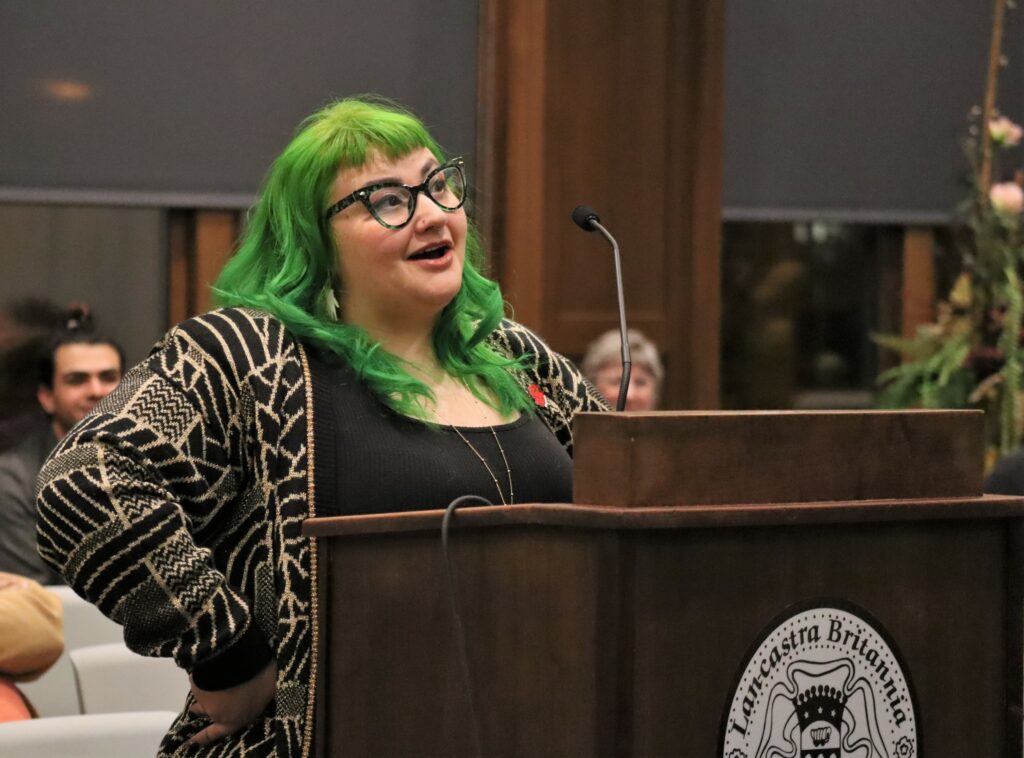 White plans to build a bus shelter across from her house at East King and Ann streets. It's clear there's a need, she said: People have been bringing their own chairs out to the site.
"It'll be cool," she said, adding that she plans to get students from Thaddeus Stevens College of Technology involved in the project.
Amos Stoltzfus: Lancaster Local Podcast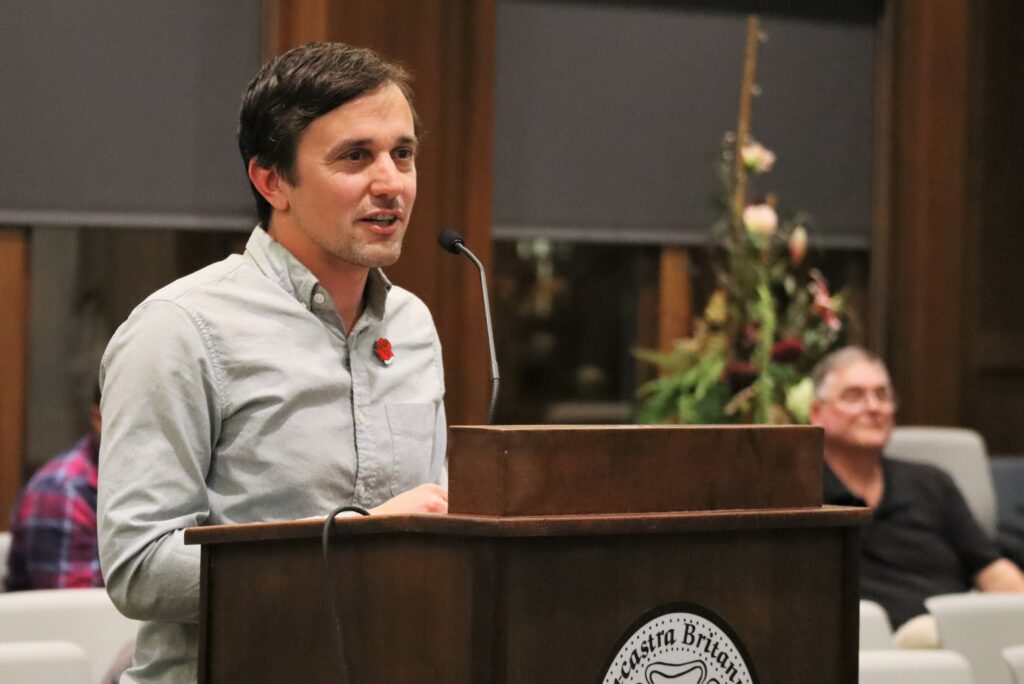 Stoltzfus, the director of Tenfold's SoWe initiative in Lancaster's southwest, said there' a lack of readily digestible information on many topics of neighborhood concern.
His podcast aims to fill that gap, covering social issues and public policy in an engaging format. He plans to start with episodes on affordable housing, homelessness and parking.
Angie Piel: Soup on the Stoop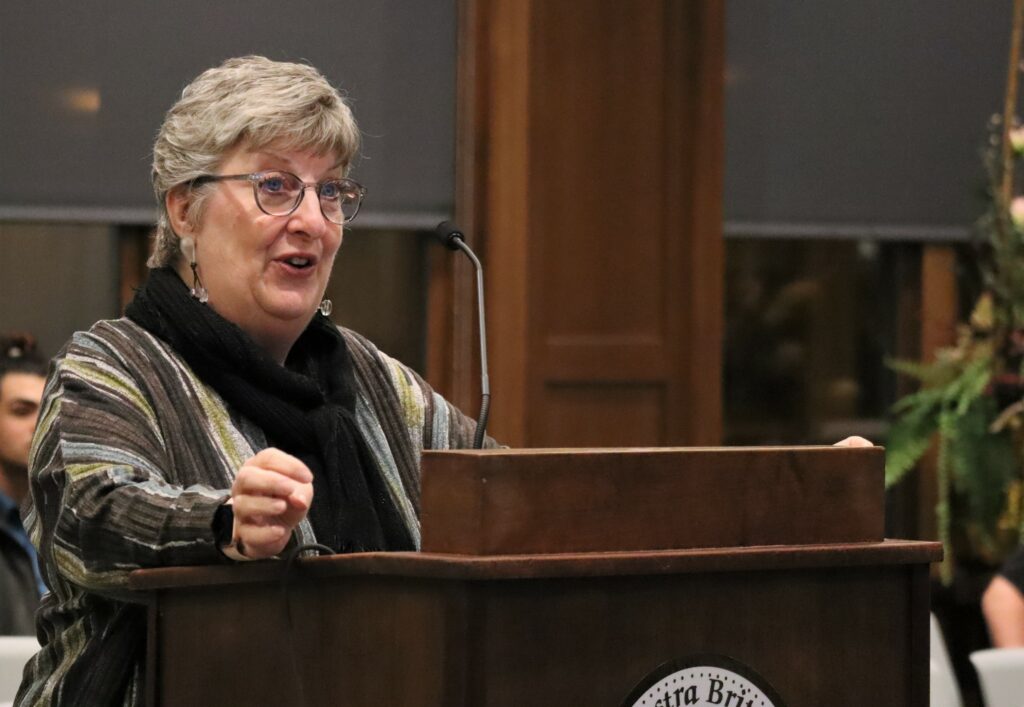 Piel plans to foster community spirit in her area of northwest Lancaster by organizing "a little neighborhood gathering" to welcome spring.
It will be like a "progressive dinner," except outside, she said: Neighbors and local shops will offer soup to participants, who will engage in a mix of fellowship and block cleanup, including storm drain clearance.
Soup on the Stoop is intended to catalyze future events and build a network of relationships, including outreach to residents who are older or who have special needs and who might be in need of community support, she said.
The need is there: "I've been really surprised at how my neighbors don't connect," she said.
She plans to invite city departments and nonprofits and hopes to fold in Franklin & Marshall College students, too, to encourage a feeling of belonging and enhance the town-gown relationship.