Over 30 local residents visited St. Mary's Cemetery Wednesday morning to honor the life of Lydia Hamilton Smith.
Smith (1815-1884), the daughter of a mixed-race mother and a White father, was the longtime house manager, confidant and close associate of Thaddeus Stevens, the radical Republican who led the fight for the 13th Amendment that abolished slavery.
She is admired for her drive and business acumen, while her nursing is credited with keeping Smith alive and healthy enough to continue his political leadership in the early years of Reconstruction after the Civil War.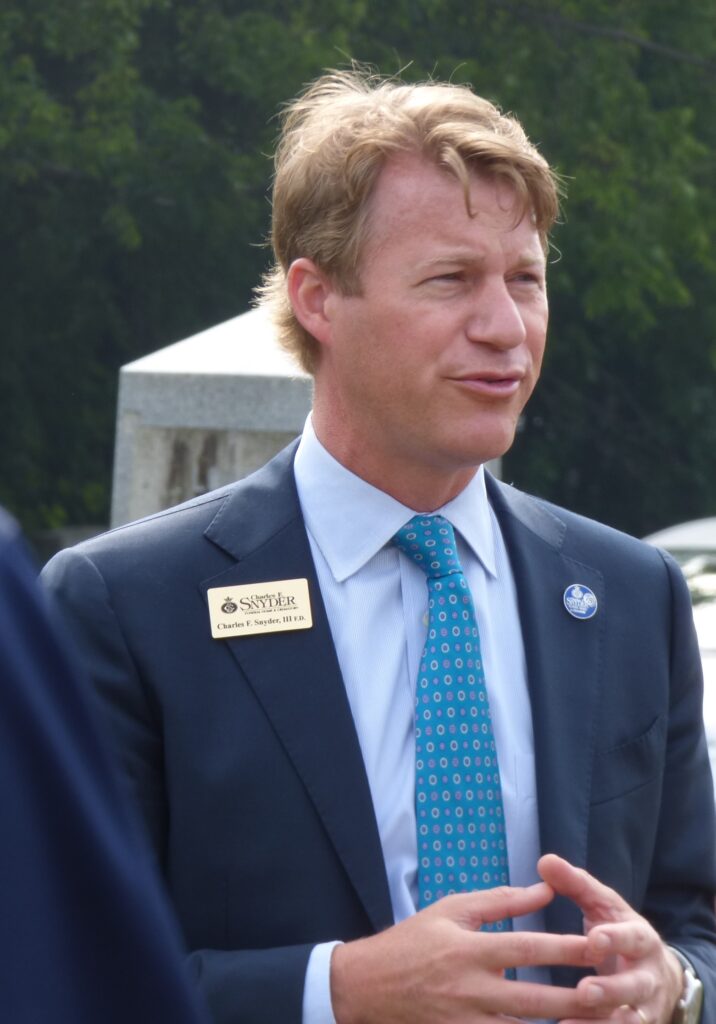 She is buried at the cemetery along with her two sons, William (1835-1861) and Isaac (1837-1884). Wednesday's event was held to celebrate the restoration of the gravesite and dedicate a newly installed historical marker.
Partners in the project included the African American Historical Society of South Central Pennsylvania, Charles F. Snyder Funeral Homes, Heritage Monuments, Mosko Cemetery Monument Services and LancasterHistory.
"To be able to honor these people and bring them to contemporary life is what we're trying to do," said historian Randolph Harris, a LancasterHistory staff member and the project's manager.
"It was a valiant effort," said Nelson Polite Jr. the African American Historical Society's president.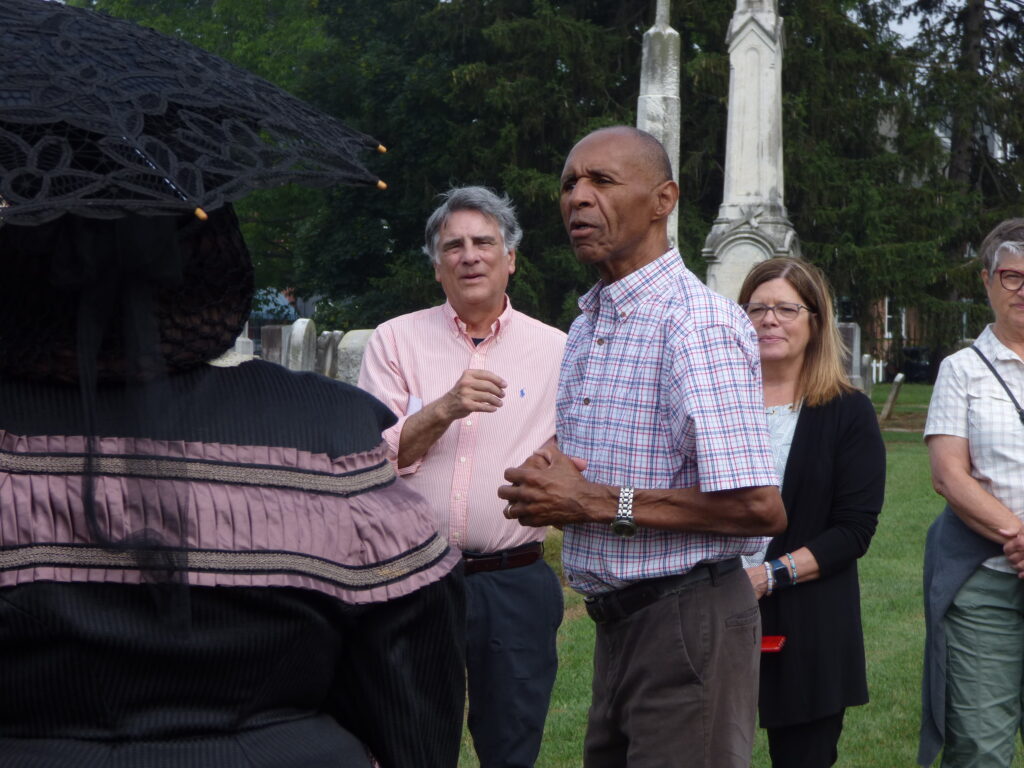 Darlene Colon, an "edu-tainer" who portrays Lydia Hamilton Smith, appeared in character, discussing Smith's legacy and her ability to inspire women today.
An uncommon woman
Mark Kelley is the author of a forthcoming book on Smith, titled "An Uncommon Woman." It is slated to be out in early November from Penn State Press.
Smith was the victim of a deliberate effort to portray her negatively and minimize her contributions, Kelley said.
"She didn't seek fame," he said, noting that she and others advocating for civil liberties were painted as villains in the film "Birth of a Nation" and other works.
"They were looking to stamp out the true history of that period of time," Kelley said. "Things like this will help to make a difference: every effort that we can make to resurrect her memory and talk about her contributions."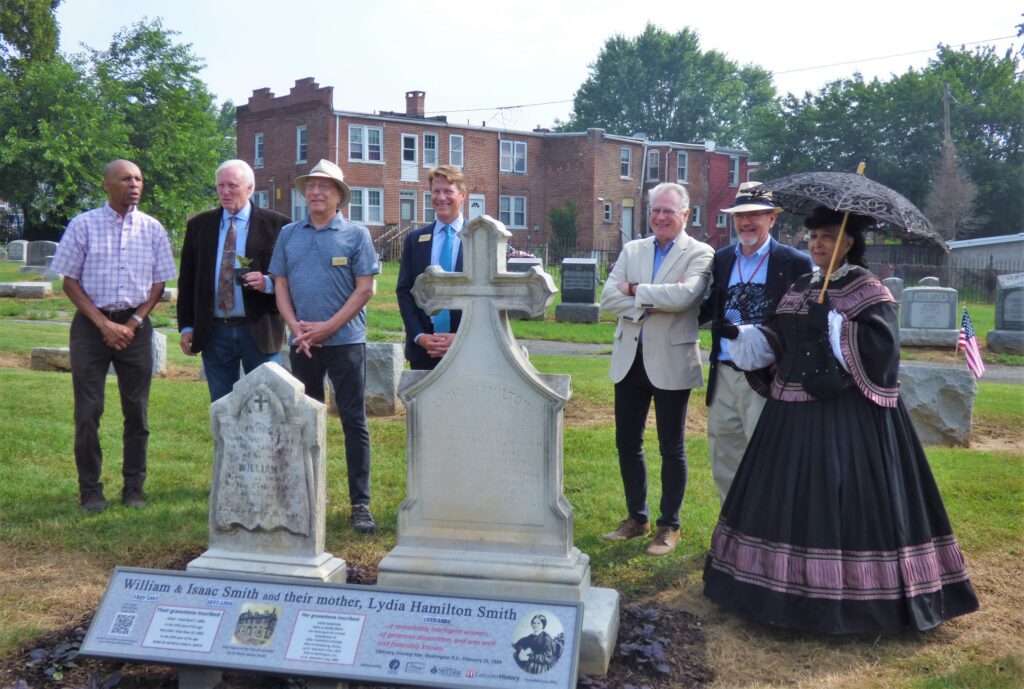 Restoring the gravesite
Before the restoration, the tombstones of Smith and her sons were discolored and listing badly.
"They were in bad shape," LancasterHistory volunteer Andre Dominguez told One United Lancaster. "You really never know (what you're looking at) until you get into it."
Crews used a gantry system to re-erect the stones. To help people find the site, designers came up with an eye-catching informational sign to install along the front of the grave site, bordered with small plants.
LancasterHistory is finalizing its plans for the Thaddeus Stevens & Lydia Hamilton Smith Center for History & Democracy, tentatively scheduled to open in spring 2025 at the corner of Queen and Vine streets in downtown Lancaster.
"The restoration of the Smith family gravestones is an important part of LancasterHistory's ongoing efforts to celebrate and preserve the diverse history of Lancaster County," the organization's president and CEO, Thomas Ryan, said.