Miguelina Pena sobbed Saturday as she spoke to the group of friends and supporters gathered in Penn Square to remember her son, Ricardo Munoz.
Speaking in Spanish, her words translated by her daughter and Ricardo's sister, Rulennis Munoz, she said she hopes no one ever loses a child the way she lost hers. She sought help, she said, "and instead of helping him, they killed him."
Ricardo Munoz was shot and killed by a Lancaster police officer on Sept. 13, 2020, outside his home on Laurel Street. Munoz, who had paranoid schizophrenia, had charged the officer while waving a knife. District Attorney Heather Adams ruled the shooting justified.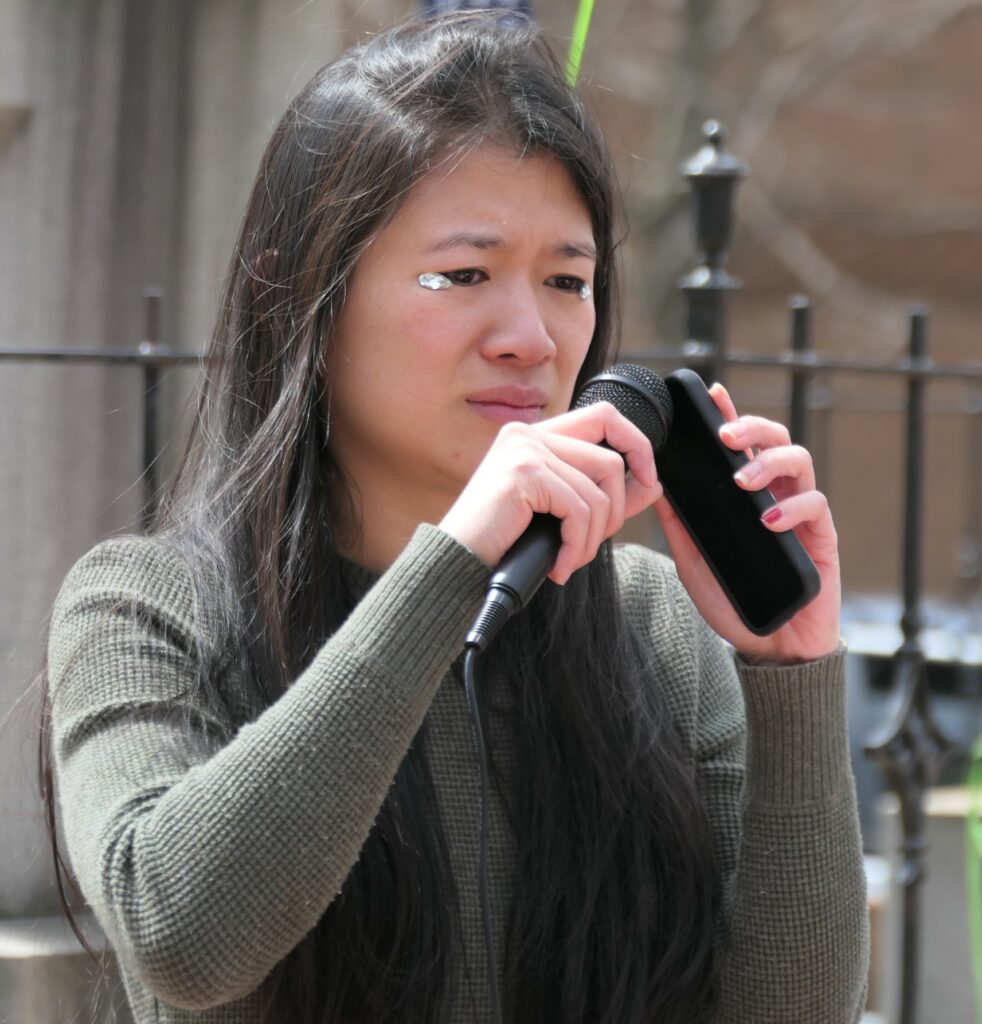 A protest the evening of the shooting turned violent when the police ordered the crowd to clear the access ramp adjacent to the station and deployed chemical agents when they didn't comply. Individuals threw water bottles and debris at officers, burned a county detective vehicle and broke windows.
Saturday's vigil followed Tuesday's sentencing of the last three of a dozen individuals charged in connection with the disorder, and it featured three of them: Taylor Enterline and Kathryn "Kat" Paterson, who received probation; and Jessica Lopez, who spoke by phone from Lancaster County Prison.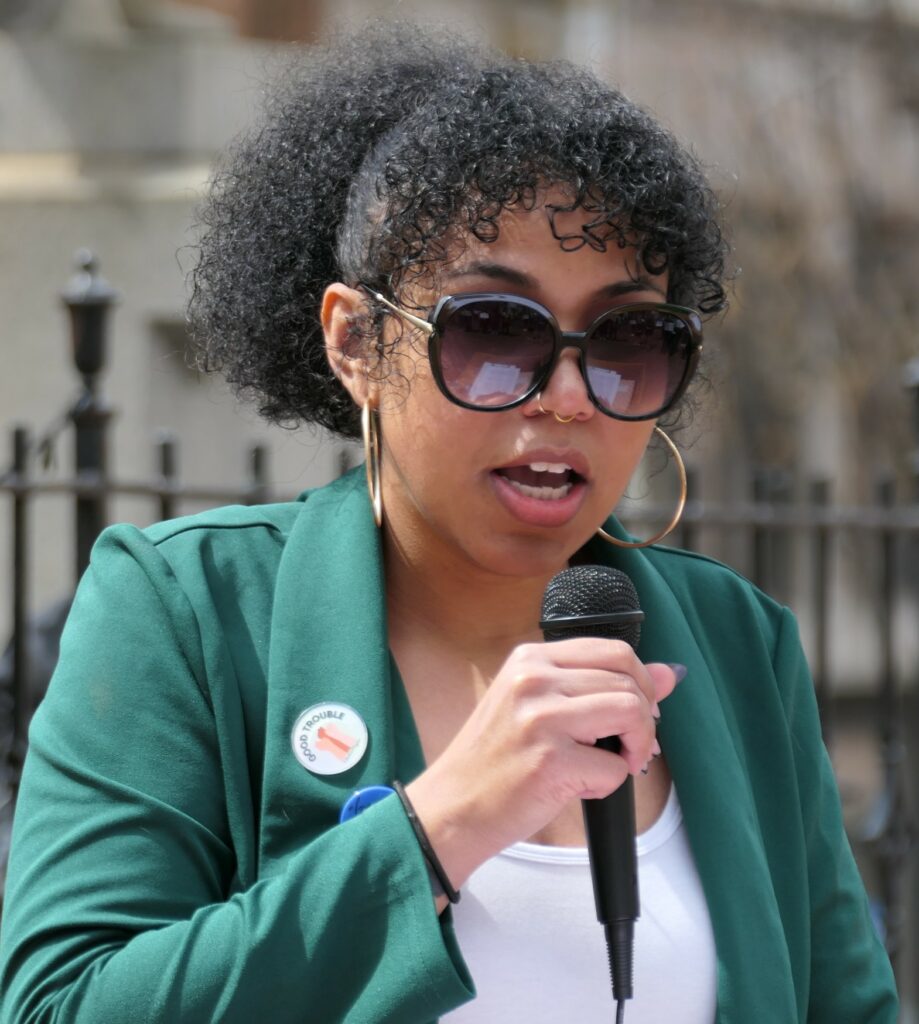 Lopez was convicted in November of two felonies — riot and criminal conspiracy — and four misdemeanors, and is awaiting transfer to state prison to serve a 13-month to 30-month sentence. Prosecutors said she was a lead instigator in escalating protestors' aggression and lawbreaking.
In a statement, progressive advocacy group Lancaster Stands Up said Lopez, Enterline, Patterson and the other defendants were "railroaded." Saturday's vigil was held in support of them and Munoz' family.
Via event emcee Sophie Xiong's cell phone, Lopez read a short poem she composed depicting herself as a "caged bird," saying she will soar high, "out of this concrete and into the sky / Just Ricardo and I, two souls passing by." She assured her listeners she was fine and thanked them for their support.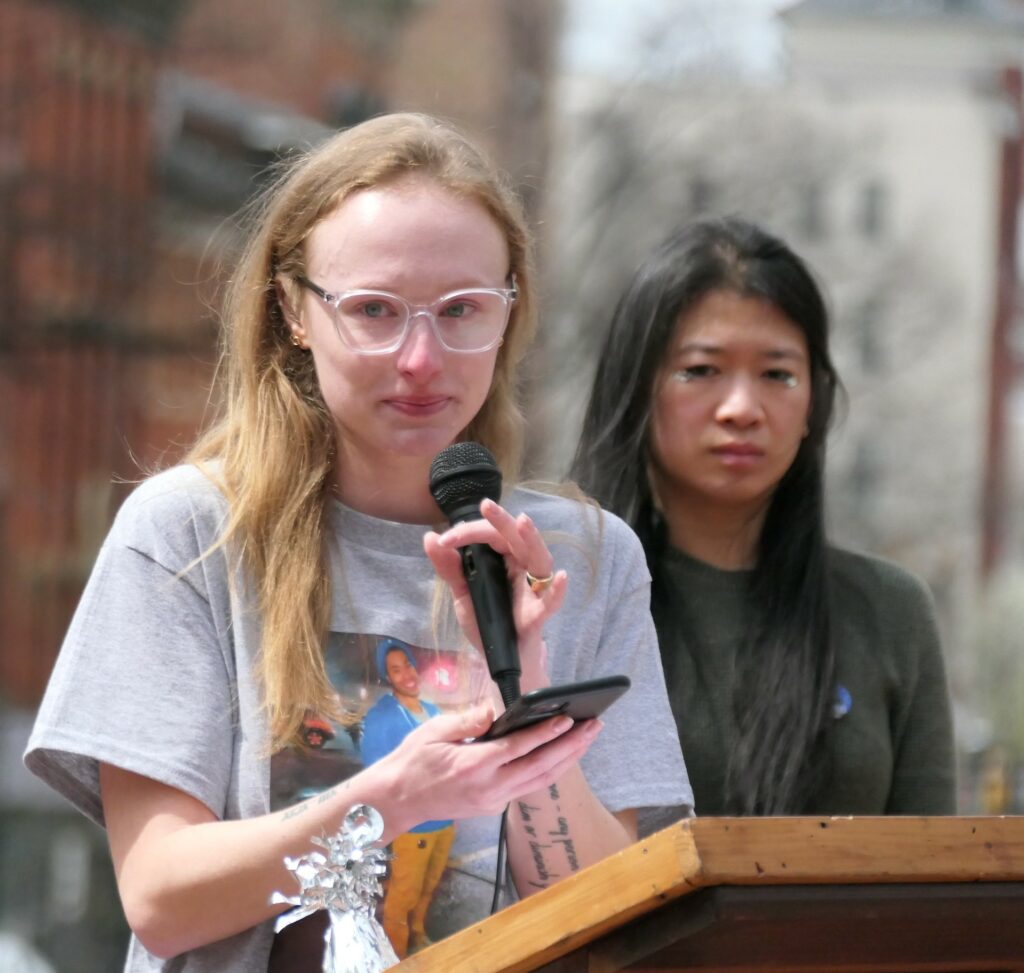 Rulennis Munoz thanked the vigil participants for keeping her brother's memory alive, and Lopez, Enterline, Patterson and the other nine arrested protesters "for trying to be the voice of my brother."
Patterson said she has thought about Ricardo Munoz every day since his death. She promised to advocate for mental health care and "to spread kindness and love in your (Munoz') memory every day."
Enterline described getting to know Ricardo Munoz' family over the past 2 1/2 years and assured them of support "whenever you need us."