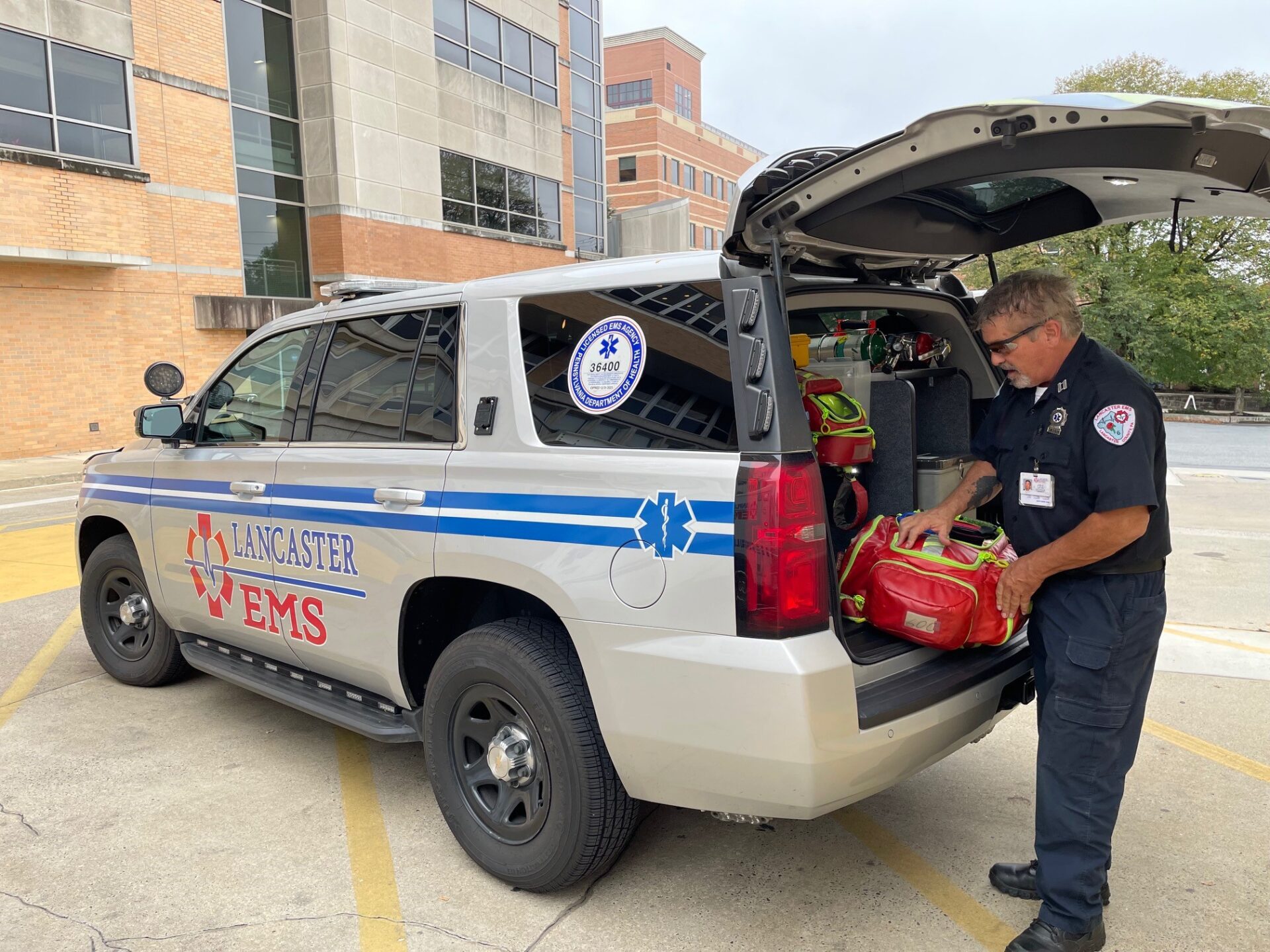 Earlier this month I had the opportunity to participate in a ride-along with Lancaster EMS.
Capt. Joseph Carr was kind enough to show me what a day is like for a paramedic in Lancaster County. It was a great experience to see the hard work and compassion the EMS team showed throughout the day.
"We do everything, from 911 calls to transporting psych patients, to getting people home after they are discharged from the hospital, to community paramedics ..." Carr said.
"We're part of the community, and we serve the community."
Lancaster EMS is a nationally accredited ambulance service and the largest in Lancaster County. It serves more than 260,000 residents in 21 municipalities in a diverse area that encompasses urban, suburban, and rural portions of Lancaster County.
It is busier than ever, and is actively recruiting to boost staffing. Executive Director Bob May has begun asking local municipalities to increase their contributions to help offset low reimbursements from insurers and allow Lancaster EMS to raise its pay scale.
The nonprofit's initiatives include Community Paramedicine, a program that works to help prevent hospital readmissions in a number of ways.
The program's supervisor, Carli Bechtold, said, "We follow up with patients after they have been discharged from the hospital; and that type of visit is called a 'safe-landing' visit. That is the bulk of our visits.
"We will make sure the patients understands their discharge instructions. We can do in-home blood work, wound care, lead screenings and much more."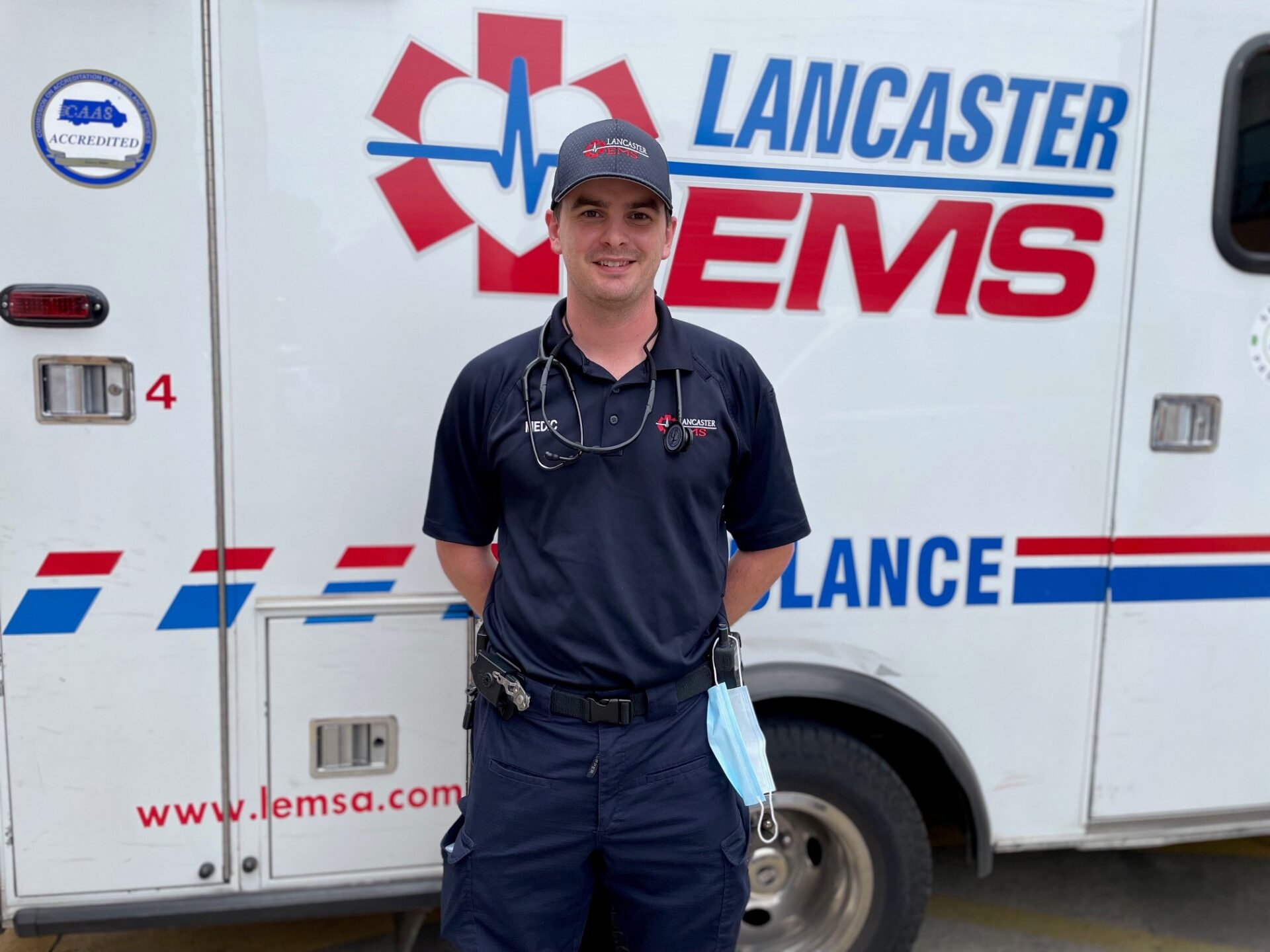 With Covid-19 having been present in Lancaster County for more than a year and a half, I asked what it's like working through a pandemic.
The intense workload can lead to physical and mental fatigue, he said. "Also with our short staffing, it's very hard on people who are doing the job each and every day."
He said high patient volumes have led to backups at emergency departments, sometimes leading to waits for an hour or more before patients can be admitted. "That is something I have not seen in 35 years."
Penn Medicine Lancaster General Health spokeswoman Marcie Brodie said daily emergency department volumes are back to pre-pandemic levels, but acknowledged that demand varies day by day, and that Covid-19 continues to put pressure on hospital capacity.
"Patients with COVID-19 usually stay at least twice as long in the hospital as other patients," she said. "When we have 70-100 admitted patients with COVID-19, this impedes the numbers of patients that we can admit from the emergency department."
The shortage of skilled-care and rehabilitation beds in the area makes for further difficulties, she said, adding that LG Health continues to do its best "to successfully balance all inpatient demand."
I finished up by asking Carr and paramedic John McCafferty what they enjoy about their jobs. McCafferty said, "You can have a really busy day, and enjoy the people that you meet, and really help people in their most critical moments."
Carr said, "I can make a difference. I still feel like I can make a difference every rotation that I work."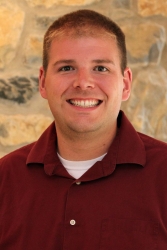 Latest posts by Kyle Gamble
(see all)