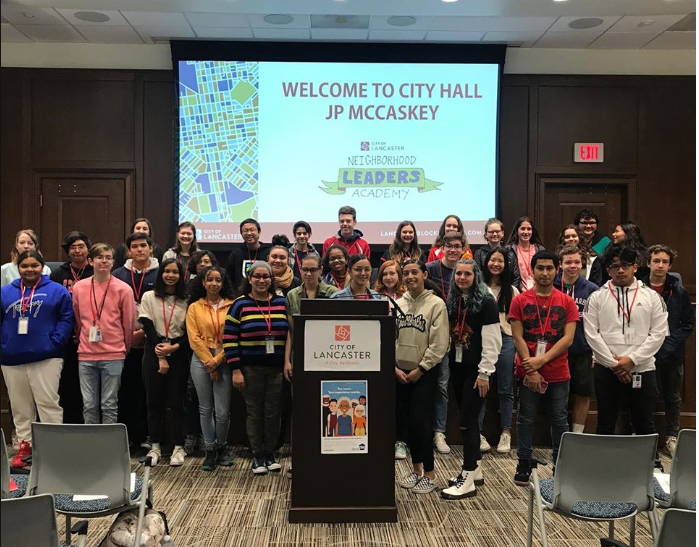 Education has become one of the areas most disrupted by COVID-19, besides the health sector and the economy. Coronavirus has shown just how much schools and education foundations provide outside of academia alone – everything from food accessibility to childcare support, technology and internet access, medical nursing for everyday ills, mental health support, safe spaces, and the list goes on and on.
So while schools have to close their doors, we have seen quick community collaboration among schools, nonprofits, government, and corporate sectors to fulfill all the services schools typically provide. While we still have some way to go, Lancaster has quickly rallied to do just to support services critical to families. Below you will find resources to provide internet access and technology to those in need as a result of community collaboration. Additionally, there are ways to be the helper to the helpers and support schools while they work to continue providing their range of services.
Finally, you will find some sources of inspiration. Most inspiring is the work of students from JP McCaskey High School, who are working to shape the futures of their communities with the City of Lancaster Government through the Neighborhood Leaders Academy.
Resource Available: Internet Access for Homeschooling Families  
There are several local resources available for those adjusting to teaching from home and most of these resources are available online. If you or someone you know is in need of free internet access, please visit this link or call 855-846-8376 by June 30 to register for free internet access for up to six months plus an additional six months of internet for $9.95 a month. Through this program, you will receive a full year of internet access for under $60.
Families in Columbia School District, the School District of Lancaster, La Academia Partnership Charter School, Leola Elementary School, Donegal Intermediate School, and Lampeter Elementary School automatically meet income guidelines. For those who do not qualify, you can reach out to our local school district Technology Coordinator who has funds allotted to another internet solution.
This resource is available thanks to collaboration from The Steinman Foundation, IU13, various school districts, and Comcast. Please read the Connectivity Flyer for more information.
Many local public school districts are continuing to provide services such as remote support for learning from home and student meals. In this time of difficulty, one of the best gifts we can give is gratitude and support. Below are three ways to help the helpers in education.
Send a care-message or care-package to a teacher or new parent-teacher adjusting to learning from home.
Supporting a district's education foundation such SDoL's Foundation seeking to raise funds to support technology in schools or Manheim Township Education Foundation through the MTEF Virtual 5k/ Fun Run
Ask your district if they are in need of volunteers to distribute meals, or in need of additional support
Inspiration
The Mayor's Office began working with students at JP McCaskey High School this spring through the Neighborhood Leaders Academy. Student have been working with City leadership to deepen neighborhood connections and shape their futures. Mayor Danene Sorace and Director of Neighborhood Engagement, Milzy Carrasco, spoke with the students about their experiences on Facebook Live last Friday. Watch their videos here in English and in Spanish.
These young leaders inspire us with their optimism, hard work, and resilience during this time.
Finally, from the national scope, on June 6, 3:00PM (EST) there will be a national virtual graduation event called, Dear Class of 2020. Commencement Speakers include President Barack Obama, Michelle Obama, BTS, Lady Gaga, Secretary of Defense Robert M. Gates, Alphabet and Google CEO Sundar Pichai, Secretary of State Condoleezza Rice, and Malala Yousafzai. There will be special appearances and performances by Alicia Keys, Kerry Washington, Zendaya, and more.