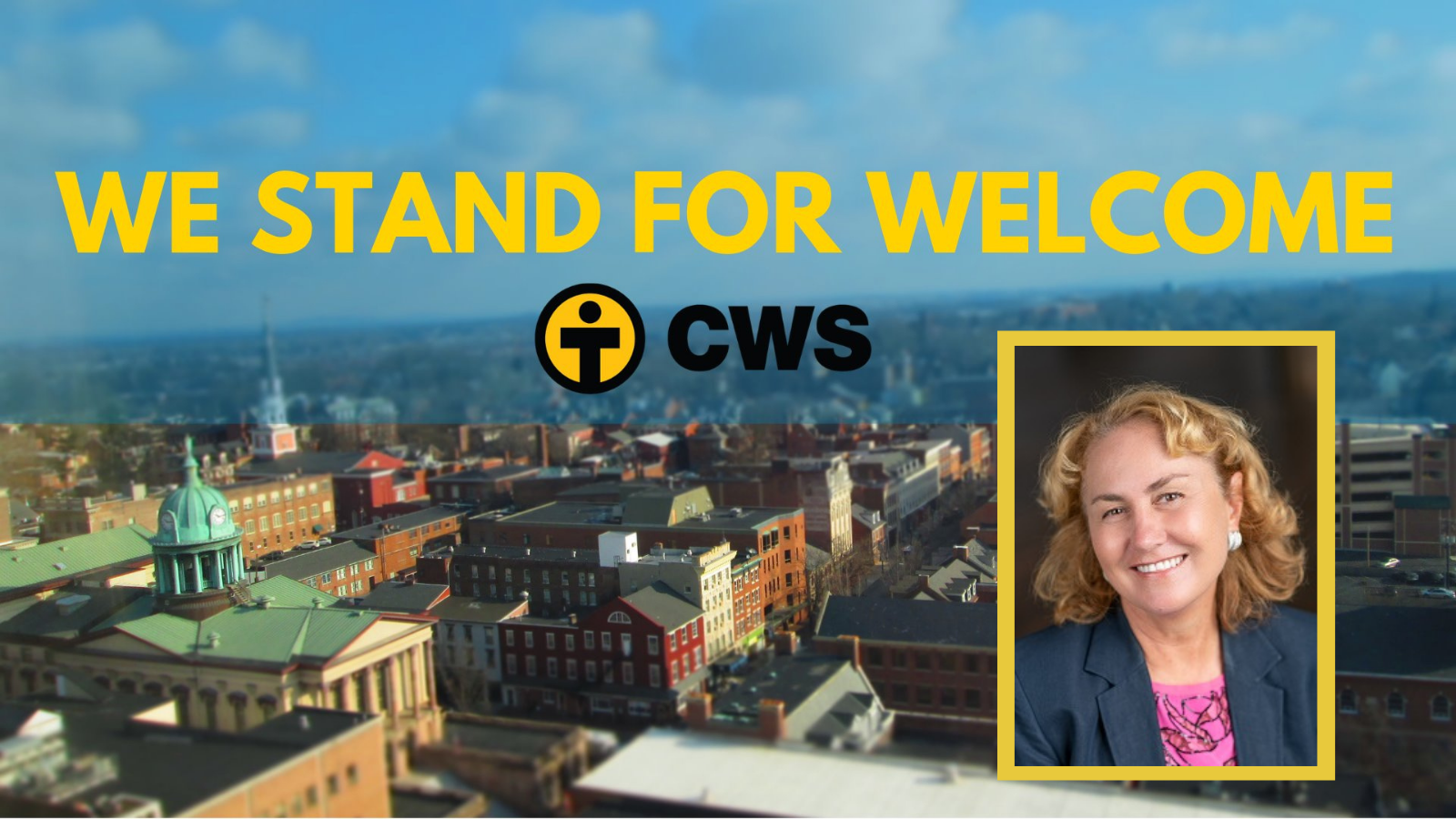 For Valentina Ross, the CEO of Church World Service (CWS) in Lancaster city, immigration work comes naturally.
Besides living in Peru for seven years and moving to the United States herself nearly 20 years ago, Ross, a native of Italy, was CWS' director of resettlement programs for about six years.
She transitioned her current position a year ago, succeeding Sheila Mastropietro, who launched Church World Service in Lancaster. Mastropietro directly or indirectly helped resettle more than 6,000 refugees locally, a record that led the BBC to dub Lancaster "the refugee capital of America."
In honor of World Refugee Awareness Month, One United Lancaster spoke with Ross about her past experiences working with refugee resettlement, how CWS operated during Covid-19 and what's next. The following has been edited for length and clarity.
One United Lancaster: How has refugee resettlement changed throughout the past few years?
Ross: When I arrived at Church World Service in the beginning of 2014, refugee resettlement was starting to grow and we were resettling about 300 clients per year, which was our capacity.
The refugee resettlement program was always seen as bipartisan, so it had been a stable program throughout the years.
In 2015, refugee arrivals started increasing from Cuba and then in 2016, we saw the program increase a lot due to the Syrian crisis. At the end of 2016, of course, we had a change in administration and at the beginning of 2017, there was a big change in the way refugee resettlement was seen.
The Trump Administration put many measures in place to limit the arrival of refugees and certain immigrants as well. Immigrants began to be seen not as people who are looking for protection, but as enemies.
OUL: Where were you seeing that kind of animosity coming from the most?
Ross: I would say that the community here is very friendly toward refugees. For example, there was an event, some years ago, organized by a group of people who were not from Lancaster (to protest immigration); maybe 20-30 people. But the Lancaster community organized a counter-protest in front of our office with over 100 saying, "You're not coming to our city and telling us what we can and should be doing."
OUL: What has refugee resettlement looked like during the pandemic?
Ross: Arrivals were put on halt in March 2020, so we didn't receive any clients until September of last year. After they come, clients have to quarantine for a 14-day period after arrival and go to a medical screening immediately after.
And we are with Lancaster General Health and Union Community Care as part of the Covid access to the refugee community. We had a clinic in our office for refugees and had about 90 people come. We do whatever we can.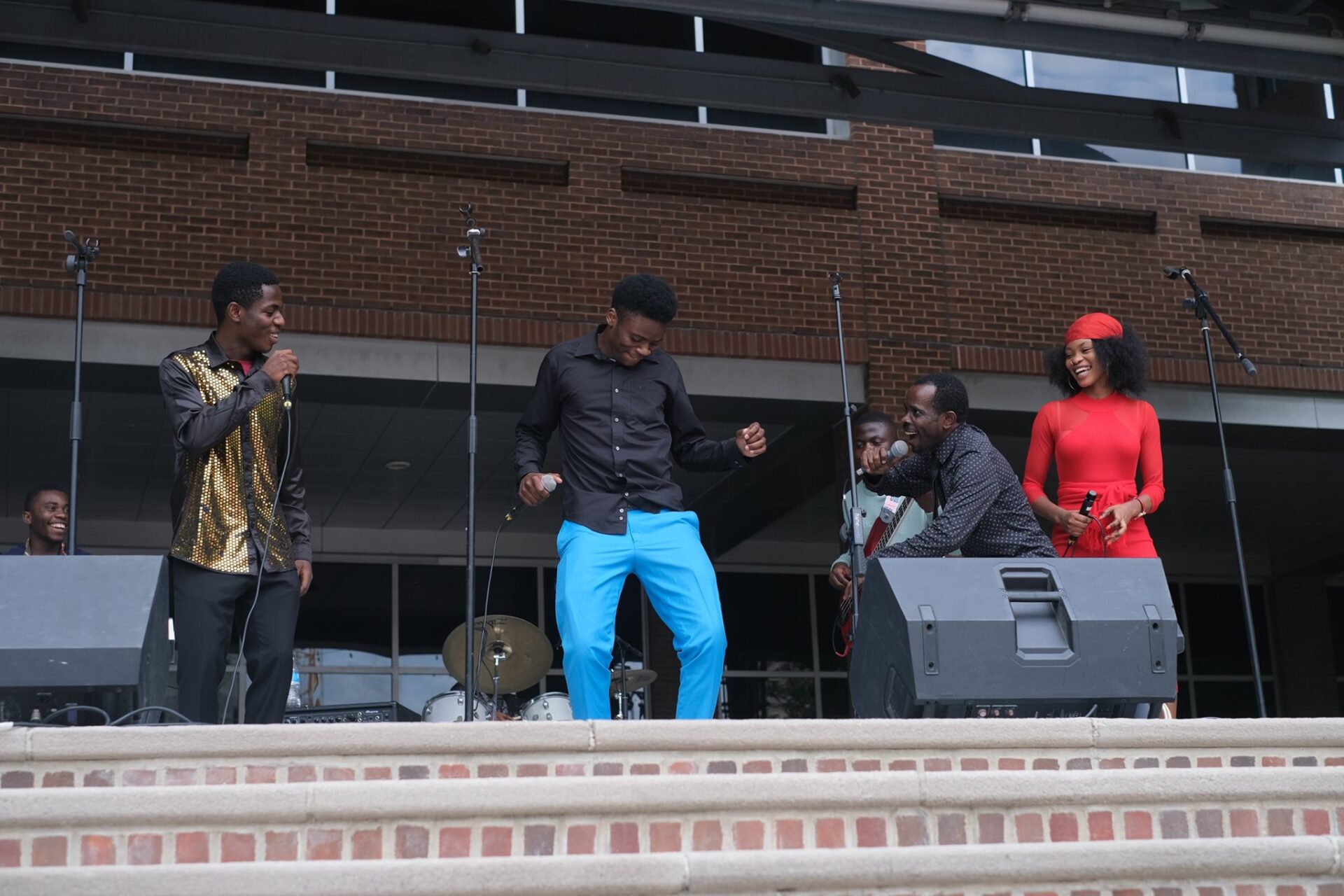 OUL: What changes do you expect for the CWS in the coming months, thinking especially of the pandemic subsiding and the Biden administration raising the refugee entrance maximum?
Ross: We are seeing a huge change in immigration policy. In April, President Biden raised the admission number and has promised to raise it again for the current fiscal year, so we're getting ready to serve more people.
(In June), we received our first arrivals since January, one from the Democratic Republic of Congo and the other one from Syria. And we will see another family at the end of June.
We foresee that in July, August and September there will be an increase in arrival, but we think it won't be too dramatic yet because of overseas infrastructure and Covid.
Right now we are rebuilding our staff capacity to be ready when arrivals increase. Next year we are foreseeing up to 400 applicants coming to Lancaster.
We are also hoping to open a new office in Harrisburg. That office, if it's approved, will resettle 100 people per year.
OUL: Is there anything else you would like people to know about the work that CWS is doing right now?
Ross: I think it's important that people know about immigrants in general because I think that the rhetoric during the last few years has been really negative. It has created a lot of confusion about who immigrants are; what immigrants do.
I think that results in a lot of misunderstanding about what immigrants can bring to the community because many people think that immigrants are takers, but there are many studies that show that immigrants bring diversity and richness and this cultural effervescence to the communities where they go.
We're talking about the lives of people here and using them for political rhetoric is not right. Immigrants make this county the country it is: a melting pot.