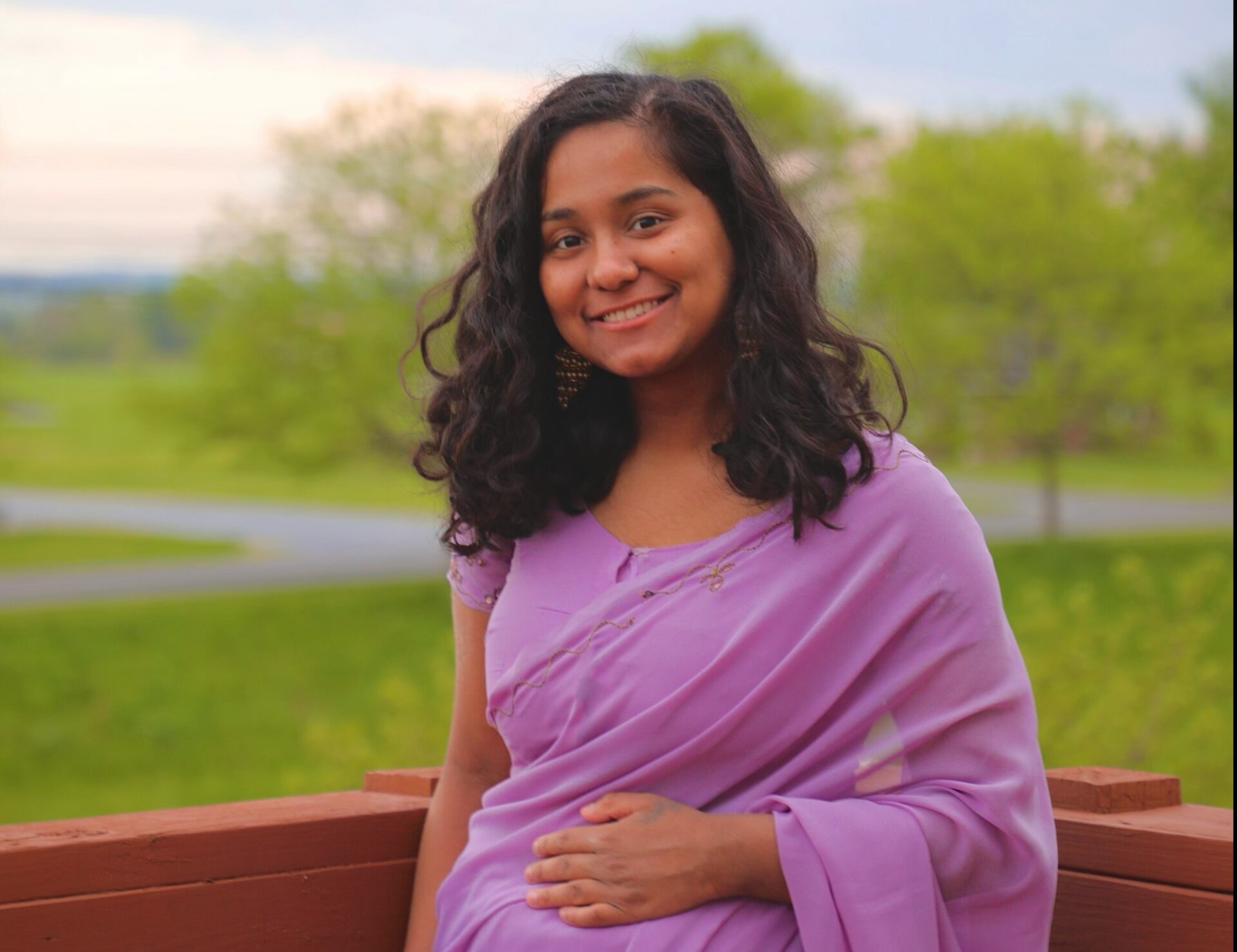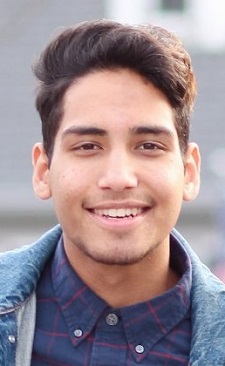 (Editor's Note: This article and its companion piece were researched and written by SuJan Upreti as part of the Refugee Youth Journalism Project.)
"I have experienced misogyny and I have also internalized misogyny that interconnects with homophobia," says Heera.
Heera is a queer 17-year old Nepali woman in Lancaster who identifies as bisexual. She came out to her parents when she was in middle school. By that time she had figured out who she truly was.
Thankfully, Heera's parents didn't mind it. She says they told her, "Do whatever you want, marry whoever you want, but just make something useful out of your life."
Heera felt relieved after finding out that her parents, at least, support her. Throughout her life, she has repeatedly been questioned "Are you sure you like women?" Even after she's come out and stated for a fact that she likes both men and women.
Culture wars
Acceptance of LGBTQ+ identities has become one of the many dividing lines in the ongoing American culture wars. The situation is similar in resettled Nepali refugee groups in Lancaster.
While legal advocates in the U.S. have pushed for greater rights and an end to discrimination for those that identify as non-heterosexual, social acceptance is a different matter.
Despite recent trends toward greater equality, Bhutanese-Nepali culture is still extremely patriarchal and non-traditional identities and orientations still face scrutiny and mistrust. Nevertheless, there are signs that the culture is moving toward greater acceptance of lifestyles once shunned.
Acceptance in Nepal
The country of Nepal is considered a progressive force for LGBTQ acceptance in its region of Asia.
It doesn't overtly ban homosexuality like many of its neighbors. It even has progressive laws that allow for non-binary genders on official documents like passports and drivers licenses Previously, people had to choose female or male on any kind of official applications or surveys.
Related: Transgender identity honored in Hindu tradition
Now, people who are transgender and people in the LGBTQ+ community have the option to designate their gender as "other." This big step allowed "third gender" identifying individuals to open bank accounts, own houses, register for education and so on.
Manoj Shahi a 37-year-old transgender individual who now identifies as Monica Shahi was the first person to gain a Nepal passport under the gender category of "other."
While this is an impressive step forward, there are those who feel that it doesn't go far enough. For instance, male to female transition is considered fairly acceptable. However, to date, Nepali society continues to denigrate transgender men.
If a woman comes out and talks about her transition, the society labels them as "disturbances" or the more commonly used "hijada," a derogatory name for transgender people. Most of the people in the community consider them to be "mentally unstable." This goes for not just transgender people, but anyone in the LGBTQ+ community.
Nepali refugees in Lancaster are, like many refugees, caught between several cultures. Most never lived in Nepal as citizens, having been migrants in Bhutan before being forced out.
So while Nepal may be the most progressive Asian country on transgender rights, in general Nepali refugee parents are still uncomfortable to talk openly about queer or transgender identity.
Heera's story
Heera says she was raised to believe that she could only be attracted to men and that her life revolved around serving them. All her life, she was only taught to behave properly in front of men and so, when she realized she liked women, she had no idea how to act around those with whom she wanted a romantic relationship.
Heera says, "None of my family members have tried to set me up with a man, but they have pushed the idea of marriage ... and marrying a man."
It's not that Heera doesn't like the idea of marriage, but it's the fact that she wants the freedom to choose who she wants to be with. Yet, again Heera boldly states, "I am assuring people that I am who I am, and I can't change who I am attracted to."
Moving slowly, but toward greater acceptance
While full acceptance is probably years away, there are signs that the local Bhutanese-Nepali community is beginning to separate its religion and culture from resistance to LGBTQ identities.
Many are coming to believe that the best way forward is to provide support for those that come out.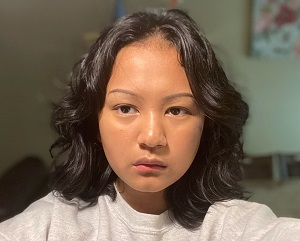 Punam Moktan is a 19-year-old Millersville University student, and is part of the Millersville LGBTQ+ community. She wishes to bring changes and help those silent voices in the Bhutanese-Nepali community who are afraid to come out.
Growing up, Punam didn't have any support and she says, "I thought I was not normal.
"Having a support group, changing our mindset, or even spreading awareness through social media can really help young LGBTQ+ people."