Franklin & Marshall College's Center for Sustained Engagement with Lancaster (CSEwL) and United Way of Lancaster County will discuss the final results of their collaborative research on the health, social, and economic impacts of COVID-19 on the community with the 4th installment of United Way's Conversation about OUR Community.
The presentation will be held virtually from 11 a.m. to 12:30 p.m. on Wednesday, July 28.
The collaborative research that will be presented, aimed to assess what Lancaster County needs as a result of this pandemic. Local needs may differ from the state or national needs, or to what is shown in the media. This assessment included two rounds of surveys throughout the county.
The survey questions were composed based on conversations and feedback with more than 15 community organizations that shared their concerns and needs for information to adjust their social services accordingly. The first round was conducted in fall 2020 and the second in early spring 2021.
Reports on the findings from both rounds can be found here.
This multidisciplinary study covered the fields of economics, government, public health, sociology, epidemiology, and language learning, and was designed by the following F&M College researchers:
Jessica G. Cox: associate professor, Spanish and Linguistics;
Emily A. Marshall: assistant professor, Sociology and Public Health;
Jennifer O. Meyer: assistant professor, Government and Public Health;
Harriet Okatch: assistant professor, Biology and Public Health;
Wei-Ting Yen: assistant professor, Government.
To RSVP for this virtual presentation, click here. Once registered, you will be sent a Zoom link before the day of the event.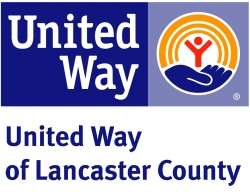 Latest posts by United Way of Lancaster County
(see all)