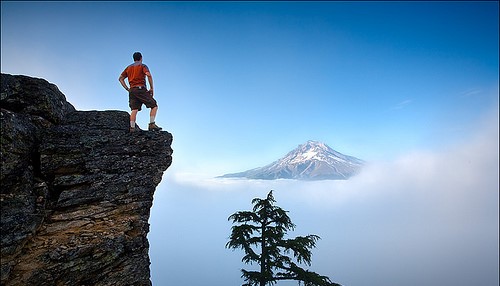 May is National Mental Health Awareness Month, and it seems to have come at the perfect time. We are in the middle of a marathon of mourning. I know that I personally feel like I have left the "feet pulled out from under me" initial shock and have entered into a bizarre new-normal of "I'm still on my back trying to reorient myself."
Thankfully, I'm not alone in this. Research shows that millions are experiencing increased fatigue and unexpected confusion. Our new normal has led to a decline in quality of sleep, difficulty with menial tasks, and the common sentiment that time is an illusion; there are no more Mondays or Fridays rather only yesterday, today, and tomorrow.
We are each constantly working to recover from yesterday, find joy in today, and prepare for a flood of unknowns and confusing information tomorrow. … That's a heavy list! It's daunting, not to mention exhausting.
It is for that very reason that makes the arrival of National Mental Health Awareness Month is so perfect. We are in this for the long haul. We have the opportunity now to do work on ourselves. We have passed through initial shock and can begin to try to find our footing.
The first step to finding our footing is being really honest with ourselves about how we are doing, acknowledging the work and practice we need, and gently easing it into our new normal. Luckily, we don't have to do it alone. Our community is providing countless resources to support our journal to mental health.
Below are a few ways to find support, give support, and some inspiration to help you find your footing.
Nonprofit Services Available
You are not alone in this. There are several free mental health services available in our community during this time. Be it if you are having trouble with coping with the reality of the coronavirus, struggling with a lifelong affliction, such as addiction, or looking for a support group, there is support available for you.
Look at our Leadership Lancaster Resources Guide for the full list of different mental health services available in our community, under the "Health" section.
WellSpan has created a Donation Portal with a variety of ways we, the helpers to the helpers, can support the medical community during this time. Among the opportunities available are writing messages of hope to hospital staff. Take some time this month and challenge yourself to write one letter each week to inspire those serving our community.
Inspiration 
Brené Brown has started a podcast series, Unlocking Us, and it has been an incredible anchor for me during this time. Take time this month to listen to her episode from April 3, Brené on Anxiety, Calm + Over/Under Functioning. She speaks about our tendencies to either over or under-functioning as coping mechanisms in times of stress, and provides practices to cultivate calm and manage our day-to-day anxiety.