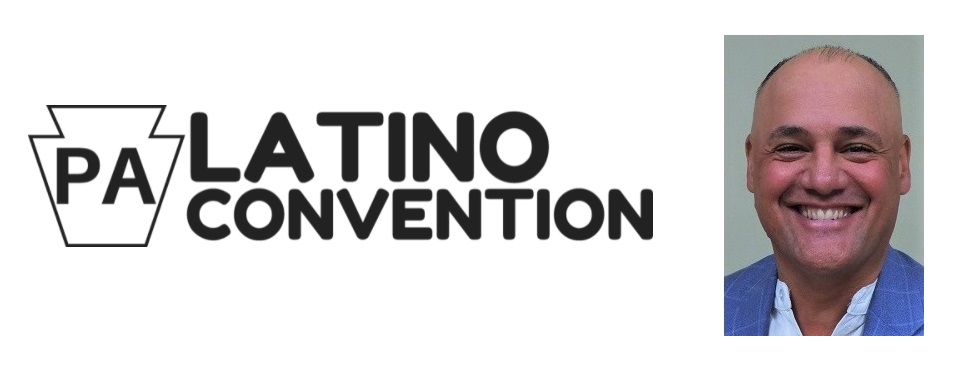 Norman Bristol Colon is a familiar face in Lancaster's politically and socially active Latino community.
Colon, a proud graduate of J.P. McCaskey High School and Penn State, is the founder of First Thursday Latino, a networking group of Lancaster's Latino entrepreneurs and businesspeople, and of the Pennsylvania Latino Convention.
One United Lancaster reached out to Colon to talk about the upcoming 2021 Latino Convention in Reading, what the results of the 2020 census mean for Lancaster County, and more.
The following interview has been edited and condensed for clarity.
One United Lancaster: What are your current job titles and what all do you do in those positions?
Norman Bristol Colon: First, I am the Special Assistant for Community Affairs and Economic Development  for the Pennsylvania Department of Community and Economic Development. I ensure that our department is responsive to the needs of communities and businesses across the state.
The Department of Community and Economic Development's mission is to encourage the shared prosperity of all Pennsylvanians by supporting good stewardship and sustainable development initiatives across our commonwealth.
In the community, I'm the chairman and founder of the Pennsylvania Latino Convention. PALC is the most comprehensive event covering all aspects of Latino life in Pennsylvania.
OUL: How long have you been in those roles?
Colon: At the Department, since Spring 2021, after serving as executive director of the Governor's 2020 Census Complete Count Commission. At the Latino Convention, since 2017, when it was founded.
OUL: Tell me about the upcoming convention. What should people know about this year's gathering?
Colon: We launched the convention in Lancaster City in 2018. In 2021, the gathering is being held in Reading from Sept. 28 (Tuesday) to Sept. 30 (Thursday).
The Pennsylvania Latino Convention is the premier conference addressing Latino issues in Pennsylvania and includes more than 25 professional development workshops on an array of important issues, such as education, health, economic development, housing, redistricting, banking, business, leadership, voting, diversity, equity and inclusion.
We host a State Latino Leadership Luncheon, National Latino Leadership Luncheon, Gala and Awards Ceremony, Summit on Health, Town Hall on Redistricting and Voting and an Afro-Latinas Leadership Breakfast.
Additionally, the community is welcome to attend the Business Expo, College Fair, and Information/Resources Exhibitors. This year free Covid-19 and flu shots are available to all.
OUL: How has Covid-19 changed the planning and the events featured at this year's convention?
Colon: Covid-19 has been a challenge to us all. The convention is strictly following CDC and Pennsylvania Department of Health protocols. We encourage all participants to be vaccinated or get tested. We reduced (attendance limits) by half to ensure safety and healthy environment.
Covid-19 shots are available to all members of the community. Masks and sanitizer will be available everywhere through the convention hall. The health of our community is our priority.
OUL: I saw a Facebook post from you recently remarking on the Census changes seen in Lancaster County for communities of color. Can you tell me more about that?
Colon: The only increase in population in Lancaster was from Latinos/Hispanics and still was significantly lower than sister cities in the region. This population decrease has a direct impact on (federal) funding and resources.
According to the Census, between 2010 and 2020 Lancaster city lost 10% of its African-American population and more than 20% of its white population. It is an analysis to be taken seriously.
Are we becoming an elite exclusive place due to gentrification while still losing population? Why is more housing development happening in every quadrant but population increase isn't accompanying housing units? Where are all these individuals and families leaving and why? What good public policy is needed to attract (residents) and not displace (them)?
Latinos are the largest minority group in Lancaster County and in our nation:  61,171 and 62.1 million, respectively. There are also 3,372,610 veterans who are Hispanics/Latinos.
OUL: Is there anything else you'd like the Lancaster community to know about?
Colon: Hispanic Heritage Month is celebrated every year from Sept. 15 to Oct.15 to recognize the contributions Latinos have made and continue making to our nation, state and local communities.
We encourage all Lancastrians to learn about and join in the celebrations.