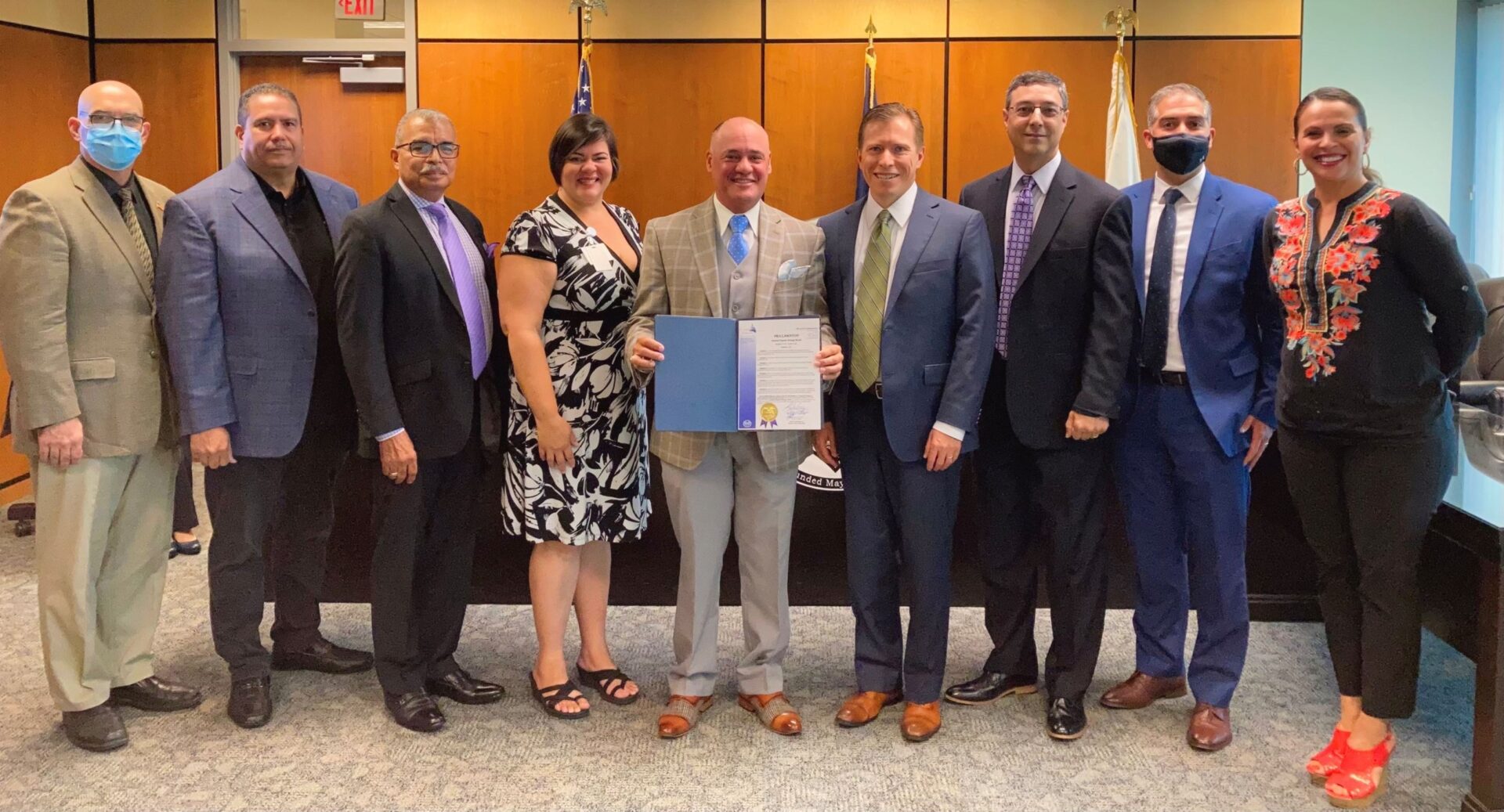 National Hispanic Heritage Month begins today, an occasion marked by proclamations from Lancaster County and Lancaster city governments.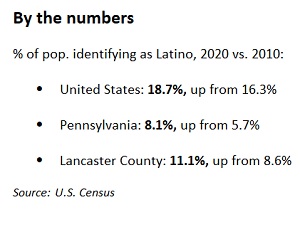 "It's always an honor to celebrate Hispanic Heritage Month," Commissioner Craig Lehman said after reading the county's proclamation on Sept. 8.
His colleague, Commissioner Ray D'Agostino cited the proclamation's recognition of Latinos' contributions to business, government, education, arts and sciences and added that Latinos' influence in the county is "palpable. It's very visible."
Norman Bristol Colon, a special assistant at the Pennsylvania Department of Community and Economic Development, told the commissioners, "The future of Lancaster is more diverse than ever before."
There is no question that individuals of Hispanic background make up a rapidly increasing proportion of the population. Latinos now exceed 1 million in the state, an increase of nearly 46% since 2010. In Lancaster County, Latinos account for 11.1% of the population; while in Lancaster city, they account for at least 38%.
Nationally, Latinos make up 18.7% of the population. The demographic skews young: A full 25.7% of Americans under 18 are Hispanic, according to the Census Bureau.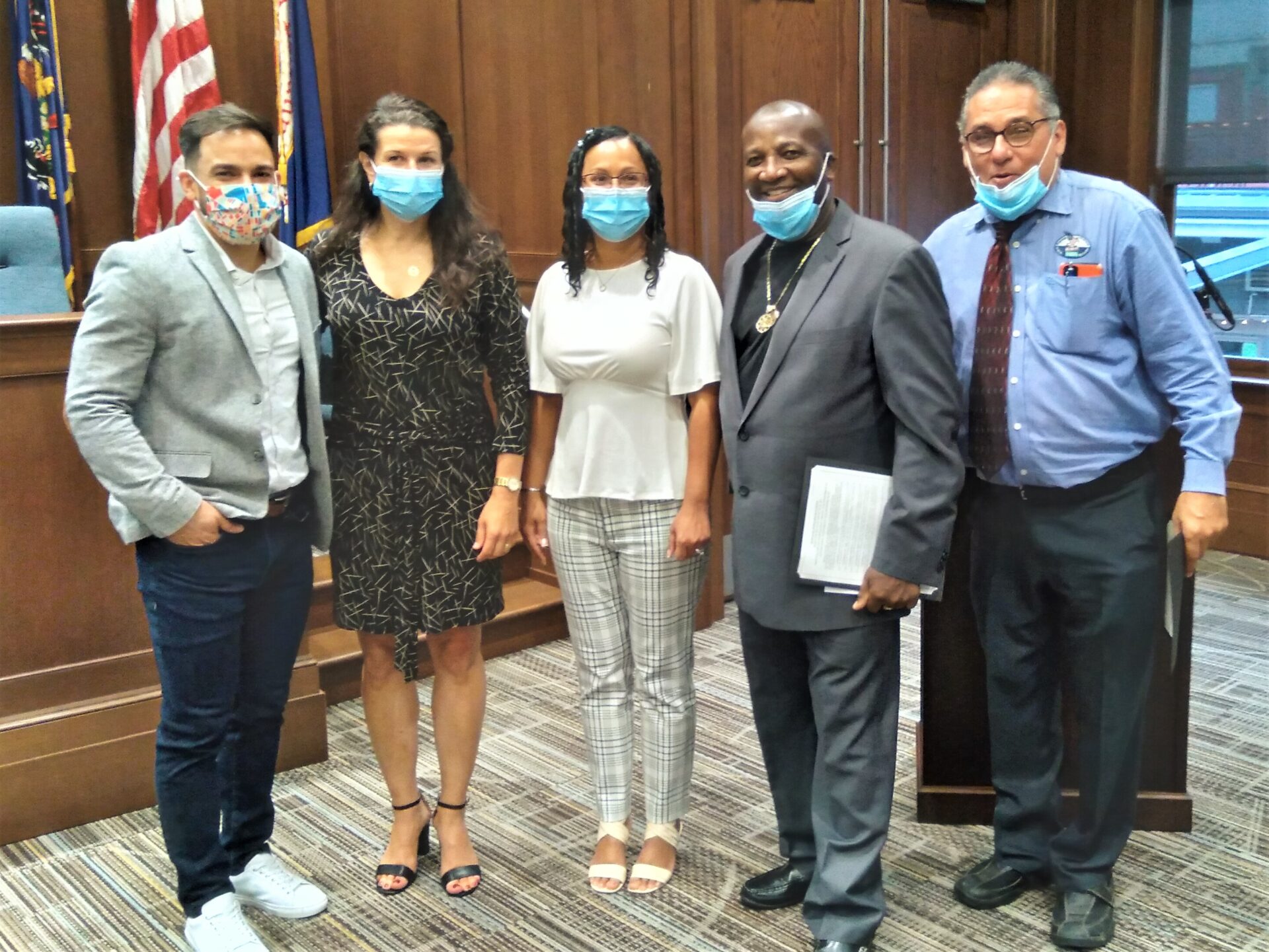 Four of Lancaster's seven City Council members are Hispanic: Jaime Arroyo, Janet Diaz, Xavier Garcia-Molina and Pete Soto. Latinos make up about 20% of the city government work force, according to data from the Department of Neighborhood Engagement.
Nevertheless, the city doesn't sufficiently support the Latino community, and needs to do more, activist Ivan Acosta Velez complained at Council's Tuesday meeting.
Council also heard from Nicholas Collado, founder of the Quisqueyanos Latinos Sports & Community Center and a popular radio personality on Radio Centro, where he is known as "Jesse el Moreno."
Speaking in Spanish, with translation provided by Director of Neighborhood Engagement Milzy Carrasco, Collado gave a brief synopsis of his career and pledged to pay forward all the support he has received by continuing to offer his own support and assistance to the community.
Hispanic Heritage Month runs from Sept. 15 to Oct. 15. It starts on Sept. 15 in honor of the day five Latin American countries achieved independence: Costa Rica, El Salvador, Guatemala, Honduras and Nicaragua. Mexico and Chile mark their independence on Thursday and Saturday.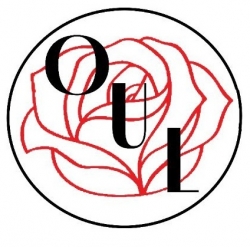 Latest posts by One United Lancaster
(see all)