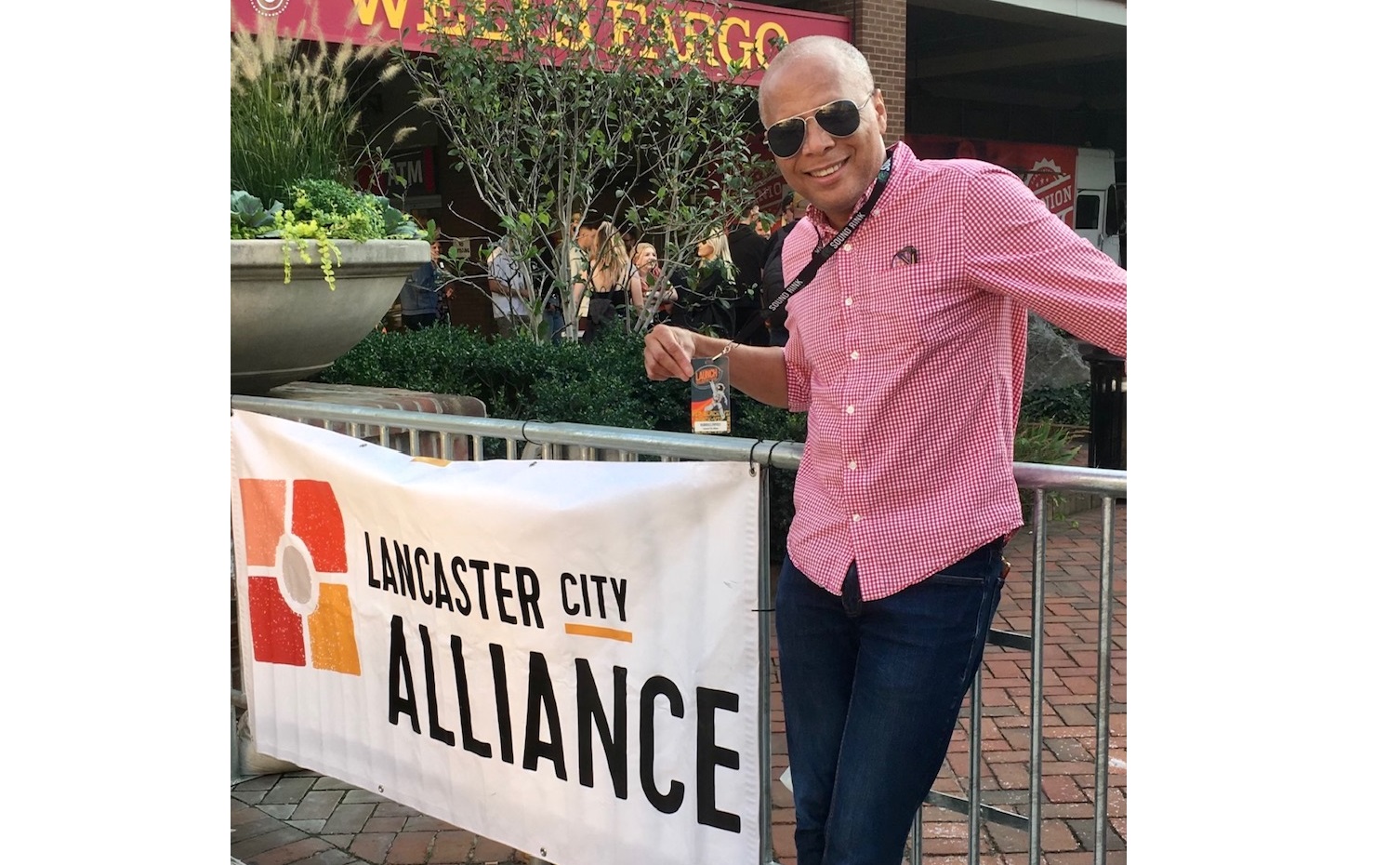 (Editor's Note: This is the conclusion of a two-part interview with Marhsall Snively, president of the Lancaster City Alliance. It has been edited for brevity and clarity. To read Part One, click here.)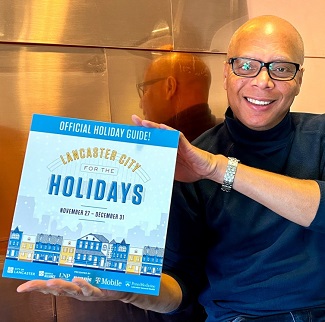 One United Lancaster: The holidays are coming up and shopping locally is something a lot of people want to do to support Lancaster businesses. As an affiliate to the Lancaster City Alliance, what does the Downtown Merchants Association have going on?
Marshall Snively: One of the things we're most proud of is our relationship with the merchant community. We have monthly meetings with them, and usually we get between 50 and 60 that attend. Now that the holidays are upon us and some sense of normalcy is back, there are a number of activities that are occurring from after Thanksgiving through New Year's.
The first one was Small Business Saturday, which is the Saturday after Thanksgiving, where we encourage everyone to shop local. Then Dec. 9 is Lancaster Shops Late. Many of the shops will be open until 9 p.m. There will be specials in some of the shops, so come out and enjoy some nice music, some refreshments and buy local! There's also the tree lighting on Dec. 3, and Light Up Southeast on Dec. 4.
The city has over 300 places to eat, drink, shop, and buy art—that's more than most malls, including Park City. We can never emphasize enough how important it is to shop local, especially after what our businesses have been through over the last couple of years.
OUL: One of the neighborhood improvement programs Lancaster City Alliance oversees is the Adopt-A-Block program in partnership with Lancaster City. Blocks can be adopted by families, individuals, community groups or businesses. Responsibilities include keeping the adopted area cleaned up on a regular basis.
Snively: We also have a program where you can adopt a trash receptacle that you can put in front of your business or in front of your home, and we will provide the trash receptacle. All we ask is that whoever adopts it just empties it and puts the bag out with their trash every week.
OUL: Tell me about the CRIZ and how the Lancaster City Alliance ended up with it.
Snively: The CRIZ—that is the City Revitalization & Improvement Zone Authority. The Lancaster City Alliance took over management of that as of June 1. ... We had been in conversations with the city for a while and others to determine if we thought it was a good fit for Lancaster City Alliance to manage. It fits nicely with our goals for economic development.
It is a program where essentially new (business) taxes generated in the area within the CRIZ can be reinvested back into that area. Not only has it supported some of the major projects downtown and throughout the city, we were looking to drive additional investment and economic development to some areas in the northeast, potentially expanded to an area close to the train station.
During COVID we were able to distribute $3 million in grants (from CRIZ funds) to small businesses to keep them afloat. Many of them were businesses of color or women owned businesses, which is something we're very proud of.
In the next couple of months, we're going to be launching a low interest loan program for small and mid-sized businesses, with loans up to $100,000 that can be used for building purchases, renovations, anything that could help jump start or grow your business. Some of those details are still being worked out, so we're hoping to be able to officially launch it in probably February.
We're being very intentional in ensuring that it is equitable. So, there is a focus on our small businesses, which are the backbone of the city, and especially those owned by people of color and women.
OUL: Tell me more about yourself.
Snively: I live in the city. My partner (Paul) of almost 18 years and I live near the ballpark, just south of the train station. I love the city, love being here.
I'm actually from Maryland. I grew up in Hagerstown. I went to college at University of Maryland, so I'm a Terps fan and a Ravens fan. Go Ravens!
My partner owns a hair salon, and he was born and raised in Lancaster. We live above the salon and just love city life. We love being close to the train station so we can get to New York or Philly when we want to.
You really can't beat this location in Lancaster. This city has so much to offer and moving here from downtown Baltimore—it has all the amenities that I had in my neighborhood, and yet we can get to Baltimore in an hour and a half, D.C.'s only two hours. It's just a great location. We love to travel. We're foodies. Another reason we love being in the city—so many great restaurants.
OUL: How did you get interested in this type of work?
Snively: My degree is actually in architecture. While I was in architecture school, I soon realized that, while I love architecture, I wanted to do things on a broader scale and thought that urban planning was probably what I would go into. After [getting] my bachelor's, I moved to Baltimore and just sort of happened upon a job at the Downtown Partnership of Baltimore, so I didn't quite make it to grad school, but after 10 years at the Downtown Partnership, I probably got a — I won't say a better education, but a strong education. I started there as project coordinator and left there as vice president of economic development.
I was recruited here 14 years ago. Lisa Riggs, who is the president of the EDC, and I had worked together for 10 years at the Downtown Partnership. She left there to start the James Street Improvement District and when they expanded it to take over the Downtown Investment District, she called me. I was working for a real estate development company at that time, but it was right before the recession and so the timing couldn't have been more perfect.
Urban life and seeing our historic urban cities grow and thrive has always been important to me, so I love what I do.