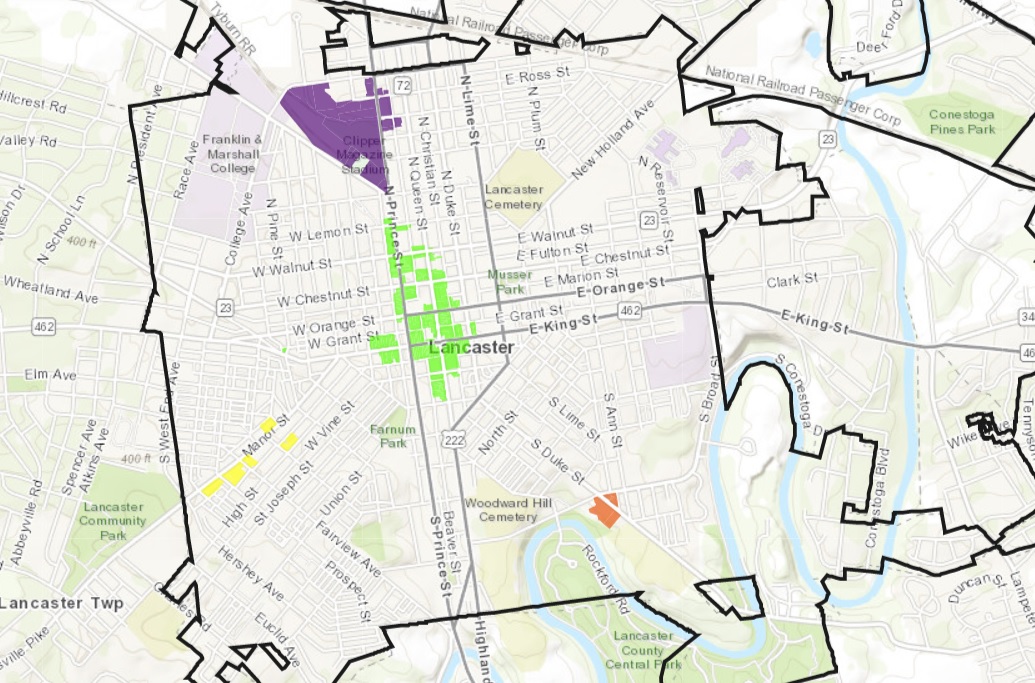 Lancaster's City Revitalization & Improvement Zone program, in cooperation with Recovery Lancaster, is accepting applications this week for $3 million in Covid-19 assistance grants.
While the CRIZ is mainly intended to assist for-profit businesses and promote development, 501(c)3 nonprofits are eligible to apply.
Organizations must have 30 or fewer employees and be located within the CRIZ — a set of properties designated by Lancaster's CRIZ Authority, which administers the program locally.
Grants may be used for operating expenses including payroll, rent or mortgage payments, and Covid-19 retrofits.
"Funds are limited and high demand is anticipated," the CRIZ Authority says in its program description.
The deadline to apply is 5 p.m. Friday, Jan. 29. As was the case with the main Recovery Lancaster program, applications will be ranked based on a set of criteria, and funds distributed accordingly. The criteria include year-over-year revenue loss, industry category, headcount, length of time in operation and diversity of ownership.
Full information is available in an FAQ posted on the Recovery Lancaster website. An interactive map of the CRIZ is available here. (Click the "Layers" icon and select the CRIZ layer.)
The CRIZ is a state program implemented in Lancaster city that returns eligible tax revenue collected from businesses in a defined zone to underwrite economic development projects.