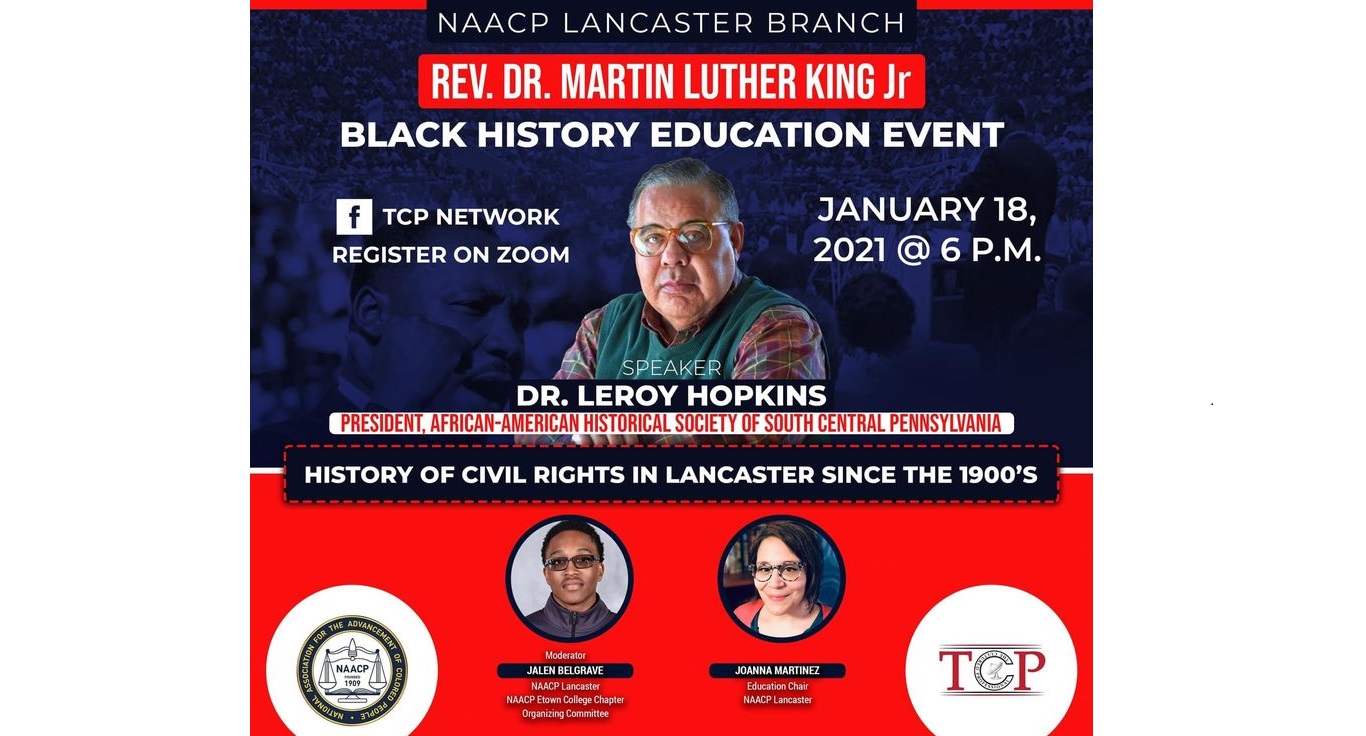 The Lancaster branch of the NAACP is offering a free webinar this evening on the history of civil rights in Lancaster, featuring educator Leroy Hopkins.
Hopkins, a retired Millersville University professor, is the president of the African-American Historical Society of South Central Pennsylvania.
The Zoom event begins at 6 p.m. tonight, Jan. 18. To register, click here. For more information, call (717) 723-8892.