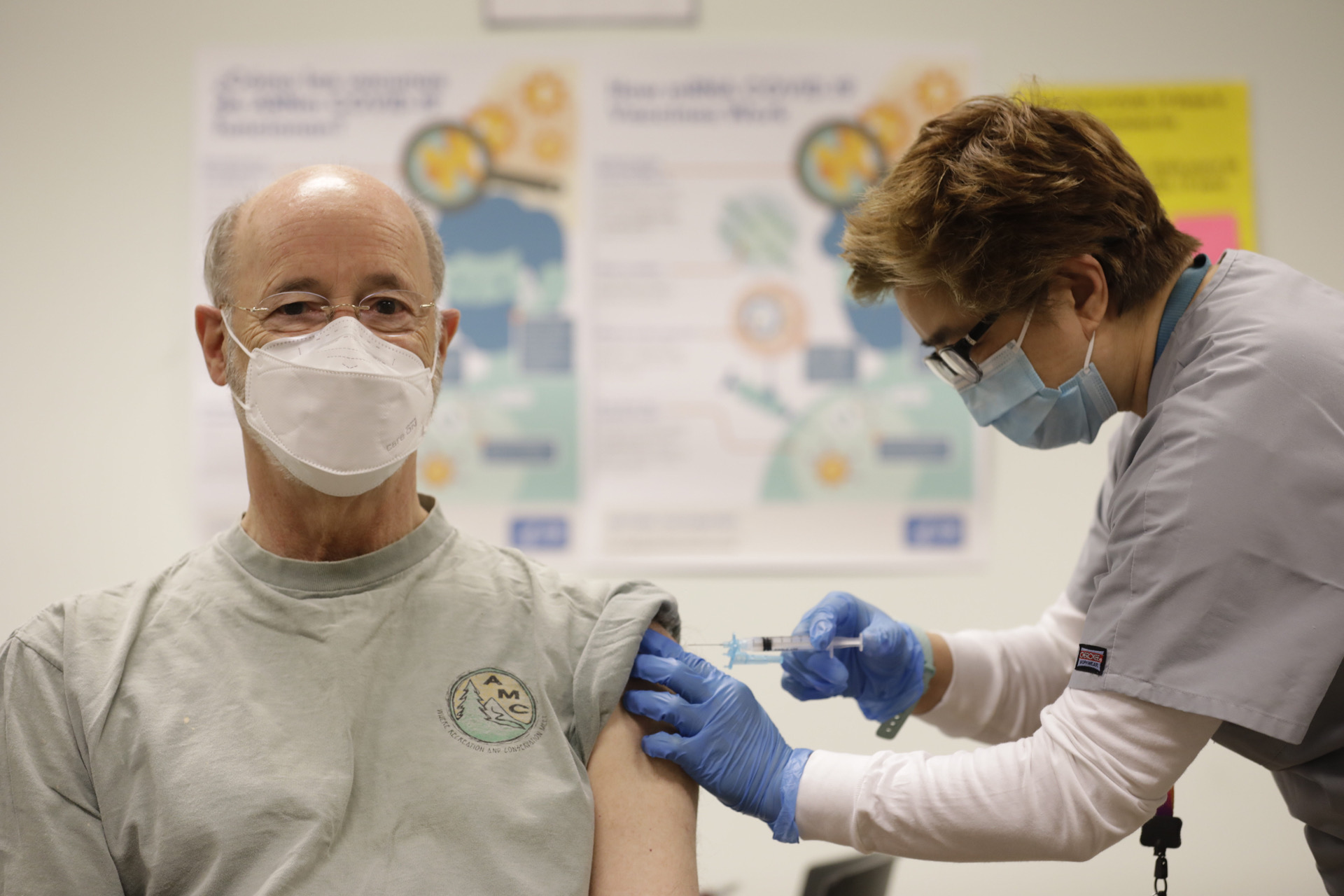 Gov. Tom Wolf received his second dose of the coronavirus vaccine on Monday morning.
Dr. Asceline Go administered the governor's second dose of the Moderna vaccine at Family First Health, a federally qualified health center in downtown York, where she is vice president of medical services.
Wolf thanked all of Pennsylvania's health care workers and urged state residents age 12 and older to get vaccinated.
"It is the only way to ensure each of us and our loved ones are safe and healthy as we continue to reopen the commonwealth," Wolf said.