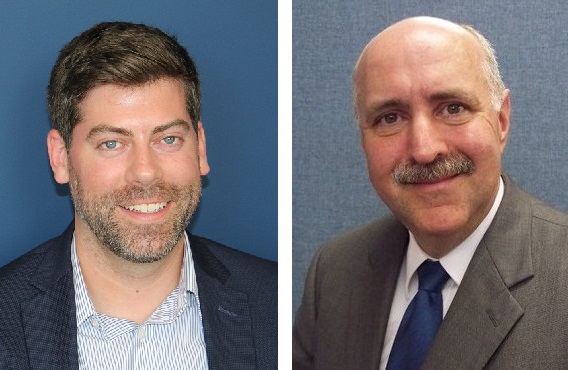 Justin Eby will succeed Matthew Sternberg as executive director of the Lancaster County Redevelopment Authority, the authority's board announced this week.
Sternberg, 66, who joined the authority in 2006, is retiring at the end of May. Eby, 33, who joined the authority in 2009 and has been deputy executive director since 2020, will assume his role June 1.
As executive director, Eby will oversee the redevelopment authority's affiliated entities and operations, which include:
the Lancaster County Housing Authority
the Lancaster County Land Bank Authority
the Lancaster Redevelopment Fund
"Justin combines a thorough understanding of the authority's programs with a great knack for building the interpersonal relationships needed for effective collaboration," Sternberg said in a statement. "The authority will be in good hands."
During Sternberg's time as executive director, the authority launched a downtown revitalization program that has worked with Mount Joy, Marietta, Columbia, Denver, Manheim, Elizabethtown, Quarryville, Millersville and other municipalities. It pioneered the local use of multi-family housing bonds to leverage low-income housing tax credits in funding the renovation of qualifying properties. To date, four projects have benefited, preserving more than 700 units of housing.
Sternberg was also instrumental in establishing the Land Bank Authority and the Redevelopment Fund. In 2008's Great Recession and its aftermath and during the coronavirus pandemic, the authority under his leadership administered multiple recovery and housing stability programs on behalf of county government, including the current Emergency Rental Assistance Program, or ERAP.