As we gear up for Lancaster Pride Fest this Saturday, I'd like to offer my thoughts on why it's paramount for Lancaster's LGBTQ+ Community and our allies to celebrate Pride and to continue our push toward equality.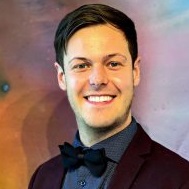 Reflecting on our history and our achievements, we must recognize the fragility of our progress, and prepare ourselves for the fight to ensure acceptance, tolerance, and safety. That's the reality for all members in our community.
Now more than ever, it's imperative that we amplify LGBTQ+ voices amid recent anti-LGBTQ legislation, especially against our transgender community. The Pennsylvania state Senate recently passed a bill to ban trans girls from playing sports in the gender in which they identify. Two of our local state senators support the "Don't Say Gay" bill to erase and dismiss Queer identities.
Furthermore, several organizations in Lancaster County perform conversion therapy, the harmful pseudoscience aimed at changing a person's sexual orientation or gender identity. These practices are mental and emotional abuse that lead to higher suicide rates among Queer individuals, especially among our youth. We will not sit idly by as organizations attempt to erase members of our community.
In our backyard, the school board at Hempfield School District voted to add language to its athletic policy that will ban trans athletes from participating in sports activities of the gender they identify with. More recently, Hempfield School District conducted an investigation into the teachers of the Gender Sexuality Alliance (GSA) Club hosting a drag show for students. The investigation found that the teachers followed existing policy, however, the incident caused controversy among many parents.
Our school districts need more inclusive activities, especially for LGBTQ+ students, and our educators and academic administrators should work to normalize gender and sexual diversity among our students.
Despite these challenges, LGBTQ+ organizations in Lancaster continue the work toward equality, tolerance, acceptance and love. We embrace diversity in our community and support each other through building partnerships and community engagement. Our mission is to continue the fight to exist as our authentic selves.
Lancaster city is fortunate to house to two of these robust organizations: Lancaster Pride and the Lancaster LGBTQ+ Coalition. Both groups, their own 501(c)3 non-profits, specialize in supporting our community in unique ways, collectively uplifting and celebrating Queerness in Lancaster. Each organization has a board of dedicated volunteers whose commitment to making Lancaster inclusive and equitable is witnessed through the many opportunities, services and events provided in our community.
The success of our work is evident in the plethora of events this Pride Month, and has been our board's greatest effort toward creating visibility, unity and partnership among our LGBTQ+ community and allies: a flag raising at the Lancaster City Welcome Center, a pet parade at Buchanan Park, a business mixer with the Keystone Business Alliance and an affirming pool party with the Lancaster Rec Center.
During these events, we celebrate and share the richness of our experiences. The largest manifestation of this effort will be this Saturday's Lancaster Pride Festival. With over 150 vendors, an extensive line-up of entertainers, generous sponsors and thousands of expected attendees, we have felt the largest support yet from our community.
Join us on Saturday, June 18, to celebrate Lancaster Pride at the Clipper Magazine Stadium. At this year's festival, I ask that you pay close attention to the beautiful diversity of identities and experiences around you, listen to the many voices, share your story and uplift your friends, family and neighbors in the LGBTQ+ community. Support our Queer organizations. Above all, join us on the fight for equality, acceptance and love.