(Editor's Note: One United Lancaster is a member of the Pennsylvania NewsMedia Association and proudly joins it and news organizations nationwide in celebrating National Newspaper Week this week.)
The Friday night high school football game.
Notice of a city council meeting where higher property taxes will be discussed.
News of an impending county commissioner election and plans for a Veterans Day parade, the opening of a downtown cafe and the retirement of a beloved police officer.
These are the kinds of news events integral to the everyday lives of Pennsylvanians, yet they are also unique to the individual communities we call home. Providing the essential local news and information that can't be found anywhere else has been the business of community newspapers for generations.
Although the mission of informing the public about local news remains unchanged, the way newspapers tell and distribute those stories continues to transform. Today's print newspapers are enhanced by their news websites, apps, social media platforms, blogs, videos, newsletters, and electronic replicas, or e-editions.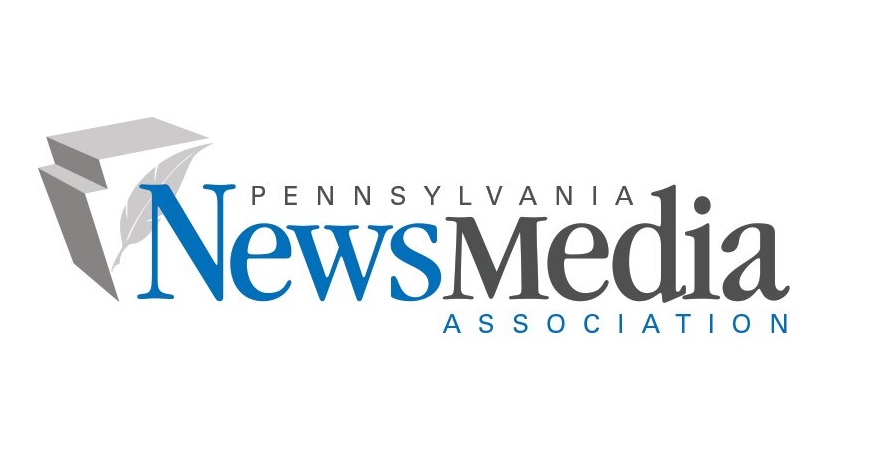 During National Newspaper Week, Oct. 1-7, the newspaper industry and its news media organizations are celebrated for the local content that fills the pages of print newspapers, and for the information they provide to newsfeeds on smartphones and laptops.
Newspapers are important to the local economy, and to the community. They hire Pennsylvanians. They pay taxes. They and their employees contribute money and volunteer hours within the boroughs, cities and townships they serve. They are government watchdogs, and they are trusted neighbors.
In an August 2022 survey, 85% of Pennsylvania registered voters said they have the most trust in local newspapers, print and online; that level of trust surpasses other news media outlets. Additionally, the survey conducted for Pennsylvania NewsMedia Association by Public Opinion Strategies in Alexandria, Virginia, found:
87% believed local newspapers are key to an informed community because they cover local issues such as business, politics and public safety.
87% also said local newspapers help keep people connected to their communities.
Nearly 7 in 10 Pennsylvania adults read a print or digital newspaper or visited a newspaper website in the past week, according to the 2023 Release 1 Nielsen Scarborough Report. Pennsylvanians, like you, expect to find local news coverage that will help them to make informed decisions and improve the quality of their lives.
Newspapers run public notices in print, as required by Pennsylvania law, and they voluntarily publish them on their websites and a statewide site, www.publicnoticepa.com, which is managed by the Pennsylvania NewsMedia Association at no additional cost to taxpayers in order to reach the largest number of Pennsylvanians.
Public notices ensure that you can participate in the government decision-making process – think school closures, zoning changes, land development and its impact on safe drinking water ‒ before government takes action. It is not surprising that 92% of Pennsylvania voters, according to the Public Opinion Strategies survey, favor state law requiring public notices to continue to be published in print editions of local newspapers.
It is critical that any future changes to public notice publishing requirements must include keeping public notices in print newspapers for maximum transparency. A coalition of 12 stakeholders, including AARP, agrees.
Pennsylvania news media organizations tell readers about community activities and introduce them to inspiring neighbors. They also provide opportunities for broad engagement through letters to the editor and special events such as student contests, political forums and job fairs.
"The best thing about local news is that it provides people with the information they need to shape their communities; that's why it's so important to our democracy,'' the Knight Foundation explains on its website. "To make local impact you have to read local news."
Our Pennsylvania newspapers, in print and digital, could not agree more.