After hearing reports of increased demand from Hunger-Free Lancaster County coalition member organizations, the Central Pennsylvania Food Bank analyzed recent monthly data provided by our partner agencies across the county.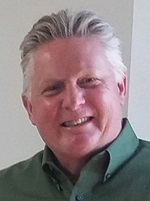 We compared service data for the six month periods of January-June 2022 versus January-June 2021. To provide a more accurate view of demand, we focused on the number of unique individuals who received food assistance.
In Lancaster County, we registered 28,629 unique individuals receiving service in the six months ending on June 30, 2022, as compared to 18,369 in the same period in 2021, an increase of 10,260, or 56%.
While we were not surprised that service numbers increased in 2022 versus the same period in 2021, we were taken aback by the magnitude.
While we do not yet have data from our new Client Insights database available for Lancaster County agencies, we have noted similar trends at large York County agencies that have been recording Client Insights data for at least one year.
We also know that large agencies in the Lancaster and Harrisburg regions that use appointment systems are now maxing out their available appointment slots very quickly. These large agencies are also reporting similar-sized increases in demand.
Our team surmises from the available public data and our own service data that household finances are in an increasingly perilous position.
Balance sheets for the lowest-income Americans reached their peak last April with the final stimulus checks and have since fallen significantly with the end in government pandemic relief programs like the expanded child tax credit.
Along with extremely high inflation over the last year, particularly the increases in food, rents, and energy prices, we believe these factors are prompting more people to seek food assistance.
We are concerned about the impacts to low- and moderate-income individuals in Lancaster County and throughout Central Pennsylvania when the federal health emergency lapses within the next several months, ending the remaining pandemic enhancements to the Supplemental Nutrition Assistance Program, or SNAP.
Beyond known factors, we must also consider the risk of a slowing labor market if the economy enters or approaches a recession.
We already expect continued increases in demand for food assistance over the next year, but these increases could extend higher and longer if the economy recedes.
We are preparing as best we can to meet this rising demand for food assistance.