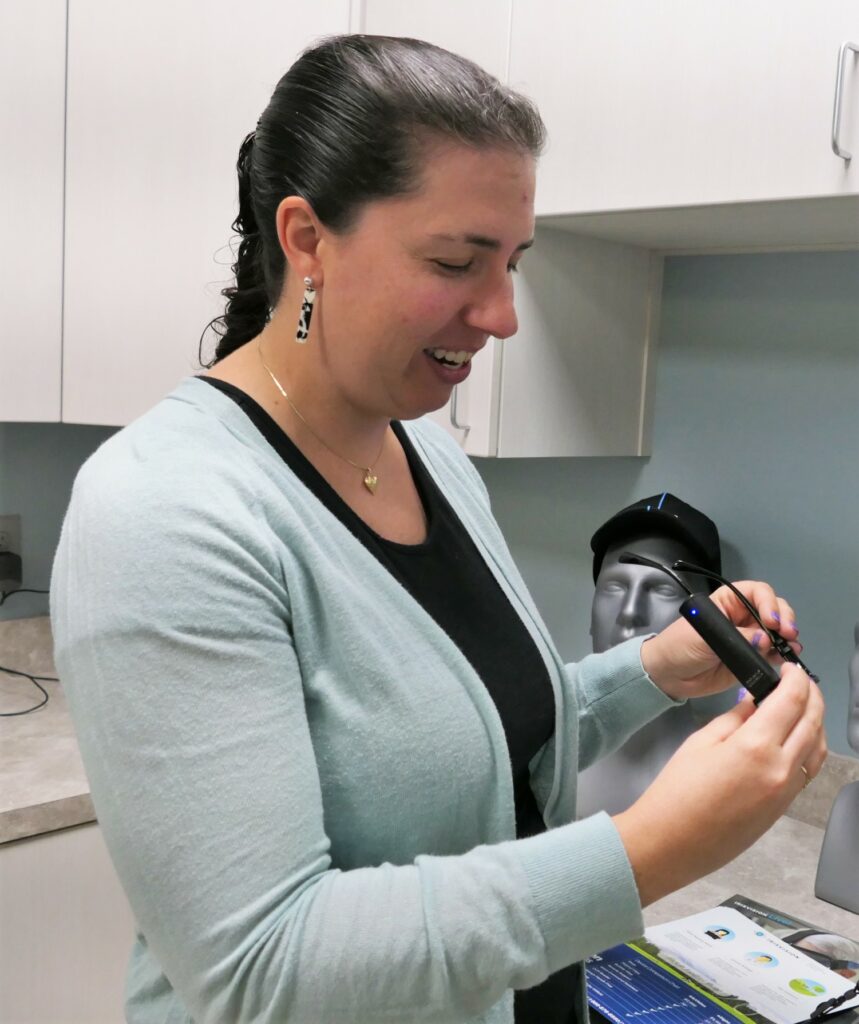 VisionCorps celebrated the opening of its renovated Technology & Accessibility Center on Thursday, with the Lancaster County commissioners joining the nonprofit's leaders and staff for a ribbon cutting.
"This new space will help us serve more people who have impaired vision and make it more convenient to provide individualized service," VisionCorps President and CEO Dennis Steiner said.
The center is part of VisionCorps' Lancaster headquarters at 244 N. Queen St. It's where specialists assess the needs of clients who are blind or vision-impaired, and where clients try out assistive technologies to see which options might suit them best.
Previously part of a larger open area, the center is now a separate enclosed space. It features several technology displays and areas set up as a kitchen, living room and office so that clients can experiment with devices in realistic settings.
The renovation is a big step for VisionCorps, Steiner said. It cost $100,000, which the county funded through an American Rescue Plan Act grant, and is part of VisionCorps' larger $1 million project to expand technology access.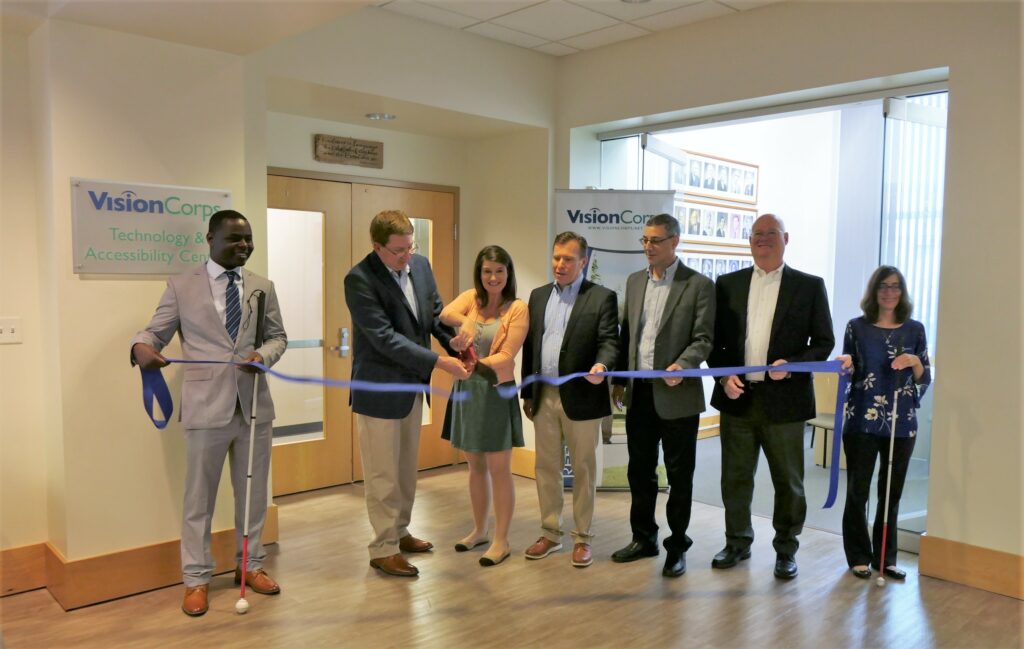 Game-changer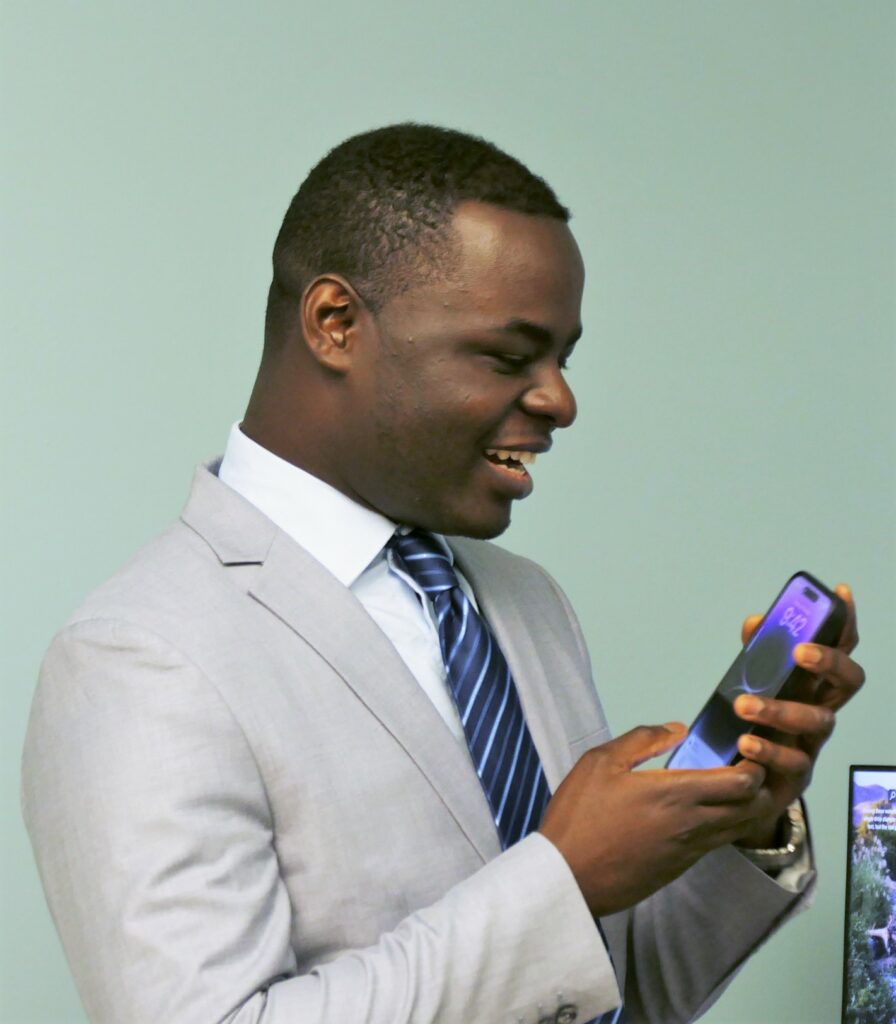 "Technology is a game-changer for people who experience vision loss," Steiner said.
A case in point: Benjamin Brenya, VisionCorps technology and access specialist, demonstrated the phone app "Be My Eyes." Originally, it allowed users to upload photos that an online community of volunteers would view and explain for them.
The company is now field-testing a version in which the photos are interpreted by the GPT-4 artificial intelligence. The AI informed Brenya, accurately, that he was in a room of people in business attire standing around "seemingly engaged in a meeting or gathering."
Occupational therapist Taylor Newswanger showed a reporter several "wearables," such as the OrCam, a pencil-like device that attaches to a pair of glasses, with a small microphone aimed toward the user's ear. Its capabilities include text reading and identification of faces, products and currency denominations.
Along with the high-tech items are more prosaic ones: magnifiers, task lights, eye shields to reduce glare, and white canes.
Open house
VisionCorps will hold an open house from 1 to 4 p.m. Wednesday, Sept. 6, at its reopened Technology & Accessibility Center on the second floor of its Lancaster headquarters, 244 N. Queen St.
There will be demonstrations of assistive technology, and light refreshments will be served.
Chris Ament, VisionCorps vice president of rehabilitation and education, led the renovation project. All new clients meet with an occupational therapist, he said. Assistive technology can be extremely expensive, so it's important to give people a chance to try it before they make a purchase.
Helping people to "live their best lives" and stay productive "is so important," Commissioner Ray D'Agostino said.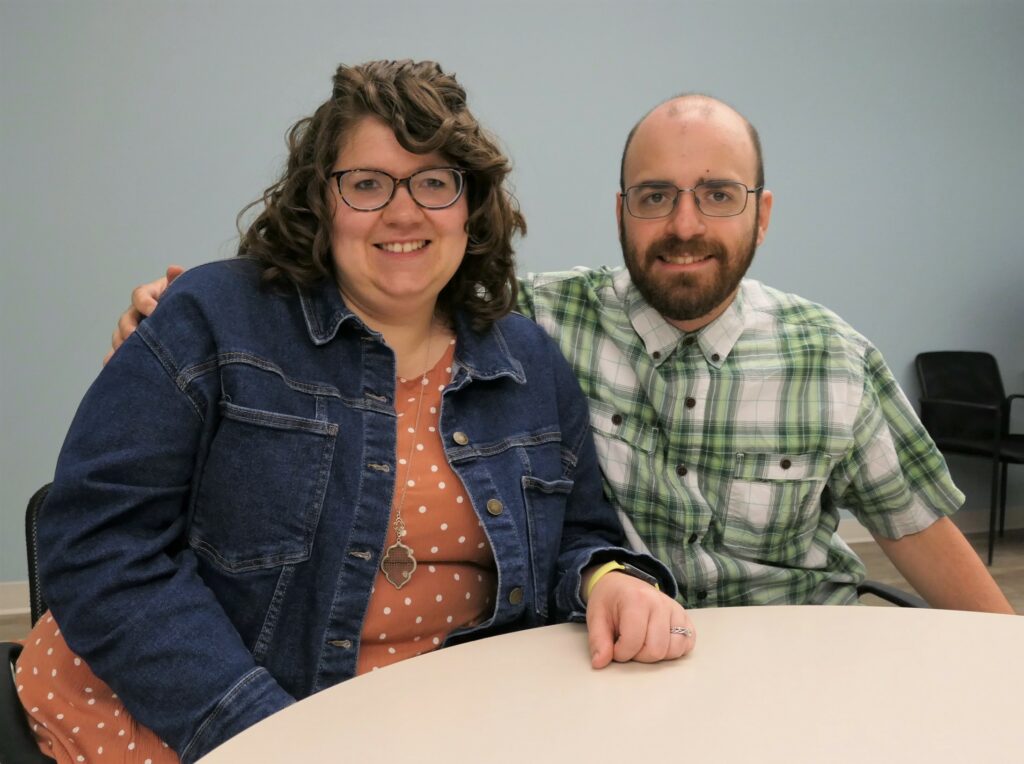 Christine Monaco, who has vision loss stemming from a genetic disorder, said she was referred to VisionCorps in 2021. The organization connected her with support groups and Newswanger helped her make adaptations at her house. It "helped me realize I'm not alone," she said.
VisionCorps serves about 1,500 vision-impaired individuals a year, Ament said, and another 8,500 or so who take part in its vision-loss prevention programs.
About 6% of people over age 65 are vision-impaired, he said, and the number of people with significant vision problems is expected to double over the next quarter century.