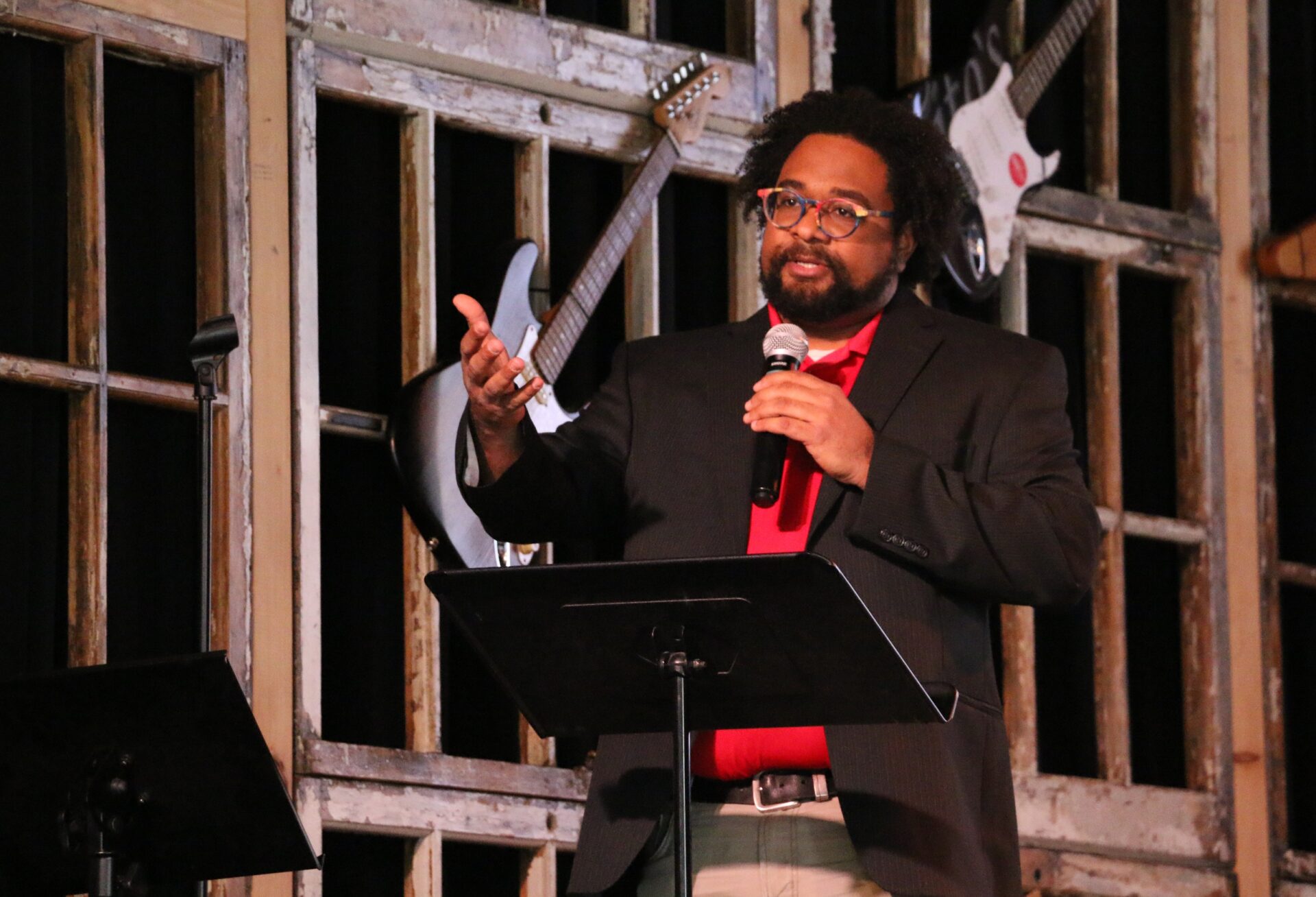 "Friends, collective impact is hard," Kevin Ressler said.
Ressler, the president and CEO of United Way of Lancaster County, was speaking to nonprofit leaders gathered Thursday at Tellus360 to learn about United Way's new "Level Up & Launch" community investment grants.
Related: Women United offers grants for financial stability initiatives
The organization is issuing an "open call" for nonprofits to apply for funding. Proposals must focus on one or more of United Way of Lancaster County's core priorities, which are education, economic mobility and health & wellbeing, said Cindi Moses, United Way executive vice president.
United Way is making $500,000 available through the Level Up & Launch initiative. The first $200,000 is for initial grants, in amounts ranging from $15,000 to $50,000.
For more information
Information on United Way of Lancaster County's Level Up & Launch grants is available on the organization's Grant Opportunities web page. The application portal is here. Applications are due by Monday, April 4. Questions may be emailed to grants@uwlanc.org.
Another $200,000 will be available for matching grants: United Way will match grantees' fundraising dollar-for-dollar up to the amount of their initial grant, thus potentially leveraging up to $200,000 in third-party funding.
The final $100,000 is for "backbone support" — that is, the administrative and communications support needed for organizations to build capacity and deliver services effectively and collaboratively.
Collective impact is the strategy of bringing nonprofits together to tackle social problems strategically and systematically. Organizations focus on a common agenda, establish shared metrics, and align their efforts with each other to make sustained progress.
"Our commitment to collective impact as a model continues to be core to the values and operating focus of United Way of Lancaster County," Ressler said.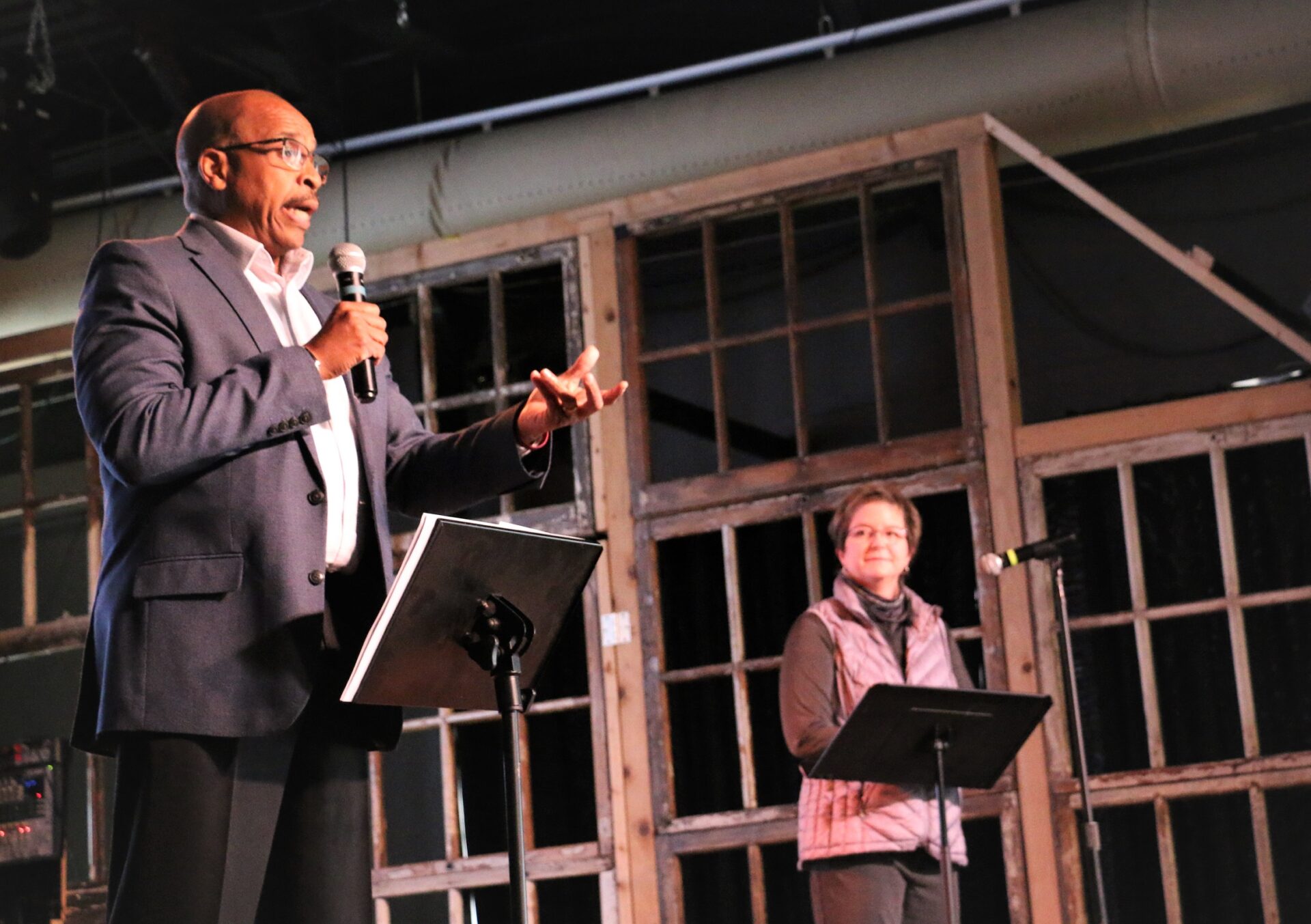 Seed funding for innovation
United Way of Lancaster County shifted much of its funding to a collective impact model beginning in 2015. In that year and again in 2018, it awarded three-year grants to partnerships focused on one of four "bold goals" addressing school readiness, post-secondary credentialing, poverty reduction and health care access.
The Level Up & Launch grants are a continuation of that approach, Ressler said.
Ben Eison is a board member of United Way of Lancaster County and United Way of Pennsylvania and vice chair of the former's collective impact committee.
Nonprofits should think of the grants as "angel investor money," he said, similar to the investments that fund early stage startups.
United Way is looking for innovative solutions, he said: ideas for solving community problems that haven't been addressed yet, or that most people may not even be aware of. Projects should be ready to launch right away, he said, and they should be sustainable and scalable.
"We're interested in getting something started that's bigger and better next month, next year, next decade," he said.
Robert Redcay is the mayor of Denver and the executive director of REAL Life Community Services, part of the Northern Lancaster HUB collective impact partnership. He said he liked what he heard Thursday.
"I'm really excited to see what the next steps are to help us continue our efforts," he said.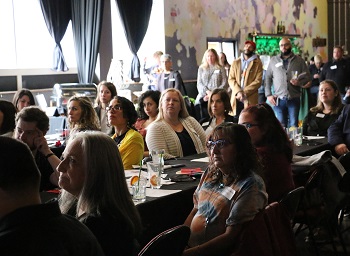 About collective impact
Nationally, the concept of collective impact gained wide currency in 2011, thanks to an article in Stanford Social Innovation Review (SSIR) that became the most downloaded article in the publication's history.
Ressler quoted from it in his remarks, along with other articles looking at the deployment, testing and refinement of collective impact in the decade since. He offered bullet-point summaries of some of the lessons learned, principles for success as well as pitfalls to avoid.
In a 2021 follow-up to the 2011 SSIR article, a group whose members included the authors of the original piece proposed a key emendation. Equity is so important, they said, that it should be incorporated into collective impact's definition, as follows:
"Collective impact is a network of community members, organizations, and institutions that advance equity by learning together, aligning, and integrating their actions to achieve population and systems-level change."
Ressler urged his audience to reflect on that: "It's important," he said, "and frankly, it's where we need to go."
He said the pandemic has forced nonprofits to dig deep, to recommit to their missions while becoming flexible enough to cope with a level of challenge that no one expected.
"We have learned about ourselves," he said. "... We have been anxious, we have been scared. But nobody in this room has been as anxious or as scared as too many of our neighbors out there."
Covid-19 exposed systemic barriers, he said. Those systems need to be changed on behalf of those who are struggling, he said, "so that they and their children have a future worth living towards."