Melissa Siwiec has held leadership positions in the nonprofit world for the majority of her career.
Siwiec, 51, was named executive director of Lancaster Central Market six months ago. She has been chief impact officer of United Way of Lancaster County and executive director of Big Brothers Big Sisters of Lancaster County.
One United Lancaster sat down with Siwiec to talk about what changes are coming to the market, her passions in life, the "Bark Knight" and more.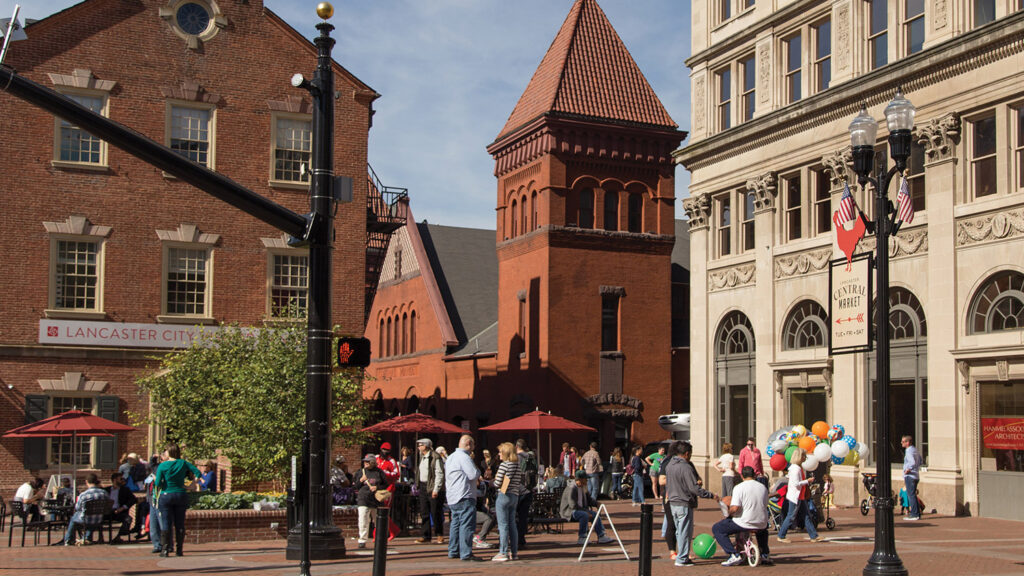 One United Lancaster: I've heard that you have some plans for changing what the market is and what it can do.
Siwiec: The plans are actually not mine. They're part of a strategic plan that the board put into place prior to the pandemic. Their vision was to kind of expand the reach of the market, without necessarily having solid plans.
They got all disrupted with the pandemic, as we all did. After things settled a little bit, they restarted their search for an executive director to implement their plan.
They waited to bring in an executive director to really do strategic work until there was a purpose and a readiness to look outward. And then they created this really great strategic plan that gave me a fabulous launching platform, so that I can be creative and work with volunteers to figure out what it is that we can fulfill if there's a community gap.
OUL: Can you give me an update about how the position has been going?
Siwiec: I've been struck by a couple things. One, the board was very thoughtful in its process.
The Central Market Trust was started in 2005 by an ordinance through the city, because there was a study that was done that recommended that a nonprofit take over operations of the market from the city.
In the past 17 years, the trust has worked very diligently to establish a sustainable business model, which means that all of the market operations are paid for by the rent that the standholders pay. So, the staff and the maintenance of the building and all of the things that you need to do to run a market are (covered) under this sustainable business model.
I think that the other thing that I'm struck by is we're still a small nonprofit and there's a lot of capacity building that needs to happen through this process. We don't have all of the policies and procedures all tied up in a little manual that I can just hand to somebody and say, "This is what we did." All of that stuff has to be documented and, in some cases, figured out as we grow.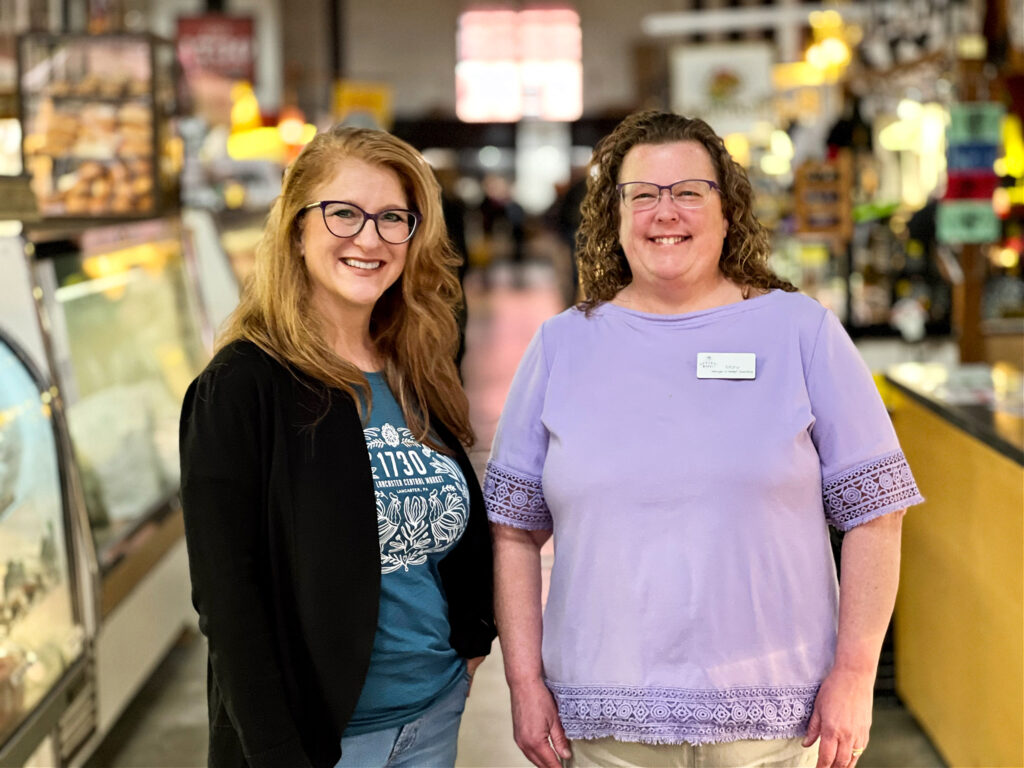 OUL: How many people are on staff at the Trust?
Siwiec: There are only four of us; two full-time and two part-time. It's kind of like that concept where when you eat with your eyes instead of your stomach, where we could have this big heaping plate of food in front of us that we feel like we can eat, but we have to be smart about it and not take on more than we can actually handle.
One of the things that that I felt like was important for me to implement was a robust committee structure. [The Trust] had some committees prior, but the board did a lot of the work that committees would would typically do. Now we have a really great committee structure that is full of eager volunteers who answered our call to action and are going to really tackle those strategic plan objectives.
OUL: What all do these volunteers do?
Siwiec: It depends on the committee. I think the committee that probably has the wildest ride in front of them is the Business Development Committee, because they're supposed to look at all of our emerging programs based on community needs that we could put into place.
One idea is online ordering for all of the stands, where you can order ahead and pick up right at the stand. We also have to figure out the SNAP and EBT process market wide. Again, some stands take it, some stands don't, but it needs to be something larger. Then anybody who has those benefits can come here and go to the stands where they can use them.
We're also looking at delivery service, especially for people who are shut in, and then pop-up markets in places that are considered low income or food deserts.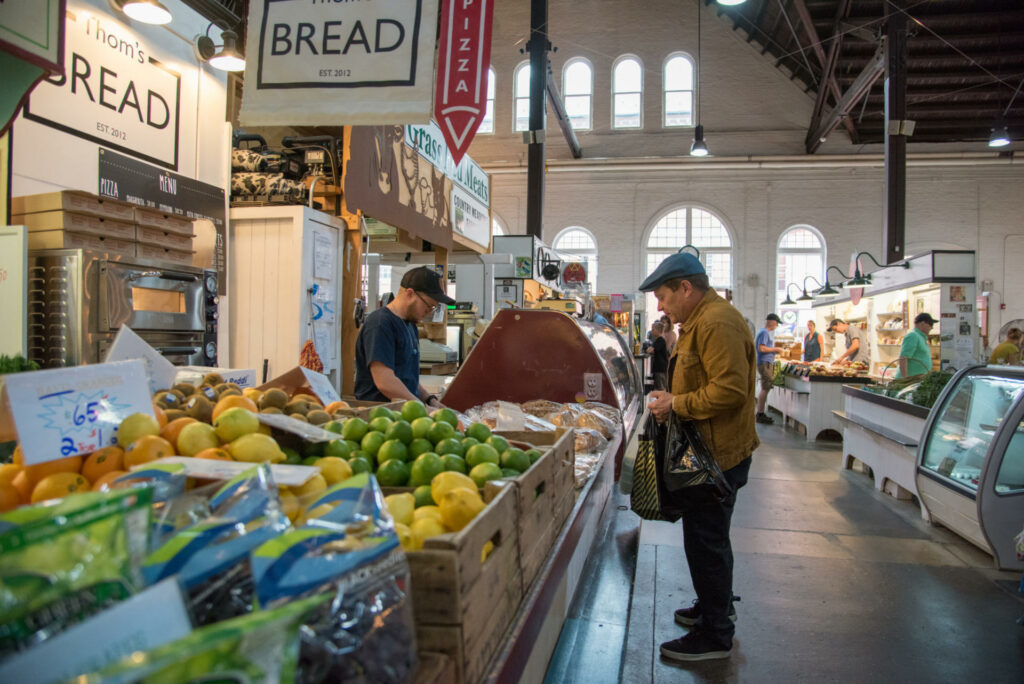 OUL: It sounds to me like a main theme for a lot of these goals is equity and expanding access to the market. Would you agree?
Siwiec: The market is special and magical. And yes, you can get any kind of fresh, healthy food here. But it isn't available to everybody right now.
If you've got a mobility issue, it could be a really heavy lift, no pun intended, to walk five or six blocks with really heavy bags. Or I'm thinking about people that are working a couple of jobs and our hours are 6 a.m. to 3 p.m. Tuesday, Friday and Saturday. That might not be accessible for everyone.
With the whole SNAP and EBT thing, because we don't have that market wide, does that prohibit people who have tdhose benefits from coming here (because) it's too much of a hassle to figure out what stands will accept them? The system is complicated enough. We don't need to add to it.
OUL: You had prior experience in the nonprofit sector. Can you tell me a little about those roles?
Siwiec: I started my career doing in-home family counseling, then I ran a program for men who batter, and I was executive director of Clare House for a short stint. After that, I began my United Way journey.
That really taught me about volunteer management, grants management and building programs. I would have to say that the work that I did in the field was important to give me an understanding of what are our community issues and what are people like really, truly dealing with? And then, that work at United Way just helped me figure out the administrative structure around what those programs could be.
After United Way, Siewec was executive director of Big Brothers Big Sisters of Lancaster County from 2011 until the chapter closed in 2016. She then did consulting work.
When I saw the ad for this position (at Central Market), it really struck me because this is my market, too, and I like to come here, but coming from a nonprofit background, [the market] has to be more than just a cool, historic place to come and do grocery shopping.
All of the work that I've done on strategic planning and grant writing and working with donors to help them understand what our mission is, so that we become a charity of choice for them, has really come in handy. It's come full circle.
OUL: Is this nonprofit-centered career where you thought you'd be when you were first entering the workforce?
Siwiec: I think I've had a couple of dreams. In my early 20s, I always thought that United Way was the place to work, because that's kind of a stepping stone to larger nonprofits and the corporate world. So I did my United Way career, but it didn't lead me to the corporate world.
After I got my master's degree, which I didn't get it until I was in my 40s, then I was like, "Alright, now I'm going to work in the corporate world," but that was a flop. I don't belong there. I didn't fit in that world because I had come from the nonprofit world and I didn't find empathy and care about the community; and I need those two things. … My journey has taught me that this is where I belong.
OUL: What other passions to you have in life, either professional or personal?
Siwiec: My personal mission is that I have to do work that is good for the community, so as long as that is happening, then my career feels good. It's better when I'm in charge, just because of my personality, but I don't have to be. There were plenty of experiences where I wasn't in charge, and I learned things from other people's leadership.
I think it's really, really important to me to stay engaged with young people because we are leaving the world to all of you, and we have to partner together.
I've got friends whose kids are graduating from college and they've come to me on more than one occasion to say, "Hey, can you help a kid do this?" or I'll reach out to their kid to be a steward if they're interested in being part of this nonprofit arena.
My own kid is starting college and I don't think that he's going to do anything in my career area, but I hope that when he graduates I can pass him off to one of my friends that has experience, because that's what we all need to do.
When it comes to social issues, I'm all about equal rights for women and LGBTQ and Black Lives Matter because those are the things that are important to me personally. Those are the organizations that I'll volunteer for and donate to.
OUL: So tell me a little bit more about your family and your son.
Siwiec: My son is 21 and is an only child. I am married and my husband has a daughter who's 15.
I have two dogs, a Chihuahua named Hercules and a Boston Terrier-Pug mix named Bruce, named after Bruce Wayne. He's the "Bark Knight" instead of the "Dark Knight."
We all live in the southern end the county, down by the Buck. I didn't grow up there, but that's where we ended up and it's beautiful and peaceful.
OUL: Are there any other exciting things coming up for Central Market?
Siwiec: The market will have its 300th birthday in 2030! I do want to have a really big celebration for that and make sure that as we're celebrating the market, we're leaving it as a legacy, so that it can be here for another 300 years, still serving fresh and healthy foods.
That's one of the reasons why we're working so hard to implement programs that are looking outward, so that it really is everybody's market when we celebrate our 300th birthday.