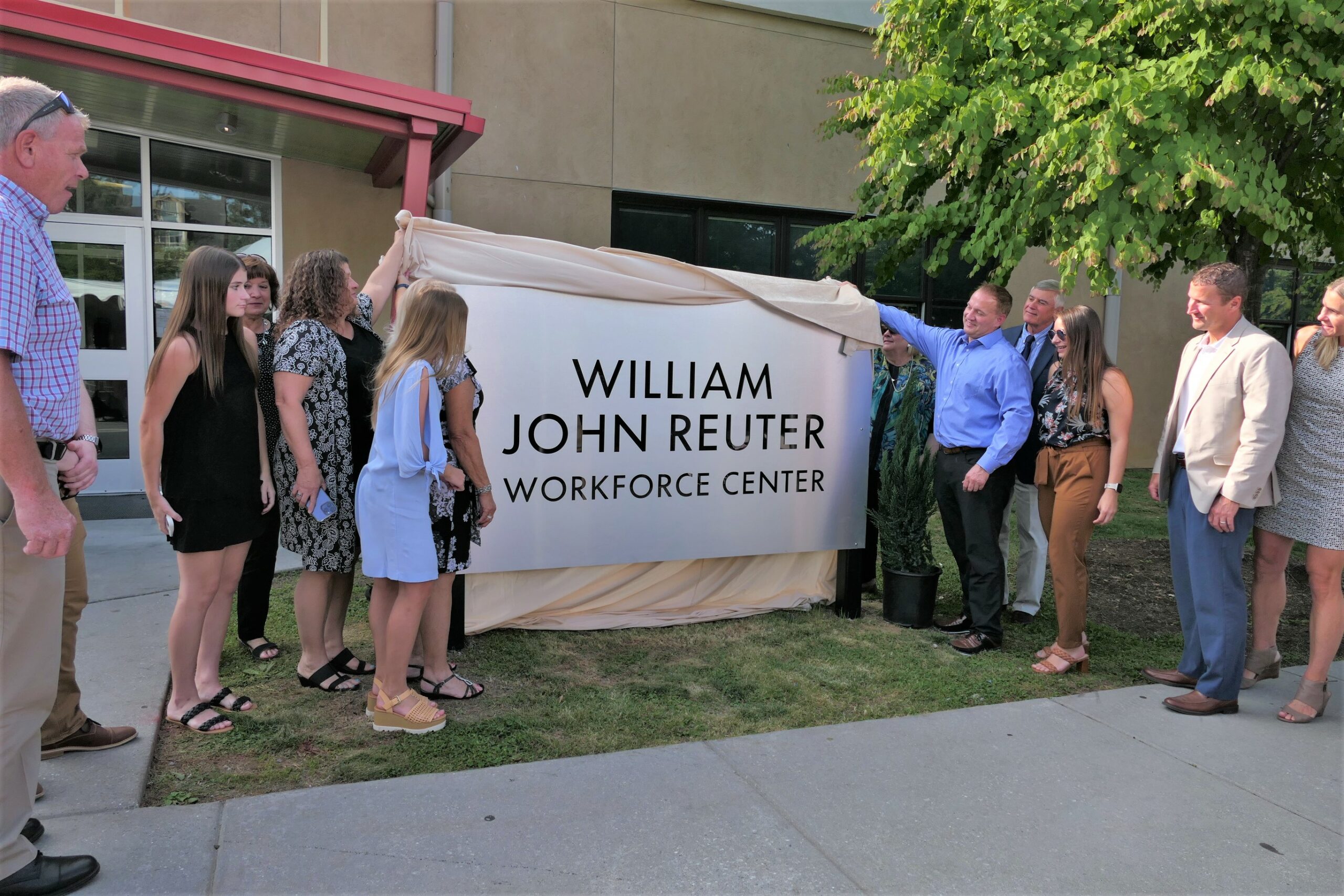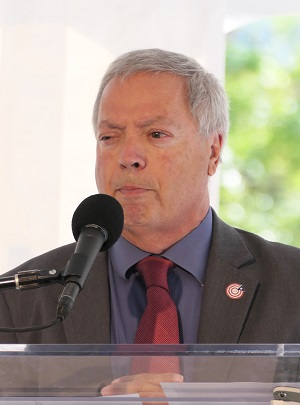 In community development, no project is ever really fully completed, Spanish American Civic Association CEO Carlos Graupera said. You just plant seeds and hope they bear fruit.
"This building is the result of the seed that our friend Bill Reuter planted," Graupera told the audience gathered at 102 Chester St. in southeast Lancaster.
Since 2014, the site has been the headquarters of Tec Centro, SACA's bilingual workforce training center. On Wednesday, the building was officially named the William John Reuter Workforce Center.
Reuter, who passed away in 2021, was the president of Susquehanna Bancshares when it was acquired by BB&T. He was instrumental in the creation of the $10 million BB&T Fund for local economic development and in securing its first grant, $1 million, to help Tec Centro build and equip the Chester Street facility and open its doors.
Since then, Tec Centro has helped thousands of clients. Its work has attracted regional interest; the Tec Centro Workforce Network is now assisting in the creation of sister sites in Harrisburg, Lebanon, Reading and York.
All of that, ultimately, stems from Reuter's critical early support, Graupera and SACA Board Chairman Kyle Amor said.
The BB&T Fund is now the Truist Fund, reflecting the merger of BB&T and SunTrust Bank merger to form Truist Bank.
Nearly 20 members of Reuter's family were on hand for Wednesday's ceremony, including his wife, Selina.
"I'm just so proud of my husband, and my family is, too," she said.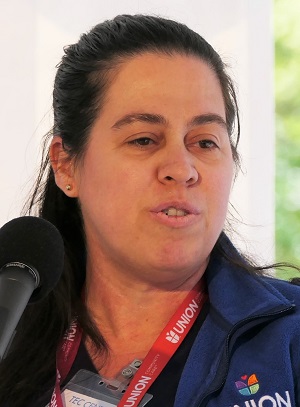 Tec Centro "was the light in my tunnel," student Adriana Prieto-Grave de Peralta said. She had been trained as a doctor in Cuba, but her credentials aren't recognized in the U.S., so she thought her medical career was finished when she emigrated here in 2017.
Tec Centro, however, provided a path: She earned a credential as a nursing assistant and secured a job. That led to a bachelor's degree in nursing from Penn State, and August she will start a family nurse practitioner program at Millersville University.
"Mr. Reuter believed in our mission," Tec Centro Director Marlyn Barbosa said. "His legacy will live in each of the individuals we serve."
Photos
(Photos: Tim Stuhldreher | One United Lancaster)