Compass Mark, the addiction education and prevention nonprofit that Eric Kennel leads as executive director, is a key player in Lancaster County's efforts to reduce substance abuse.
It and Second Chance PA are partners in Pathways to Recovery, the diversion program that the county District Attorney's Office launched last year.
Pathways to Recovery allows individuals brought before district judges on low-level charges to be referred, when appropriate, for drug and alcohol treatment in lieu of prosecution. Those who complete all program requirements can have their charges expunged. It is a complement to Second Chance PA's namesake program, which provides a similar diversion option to local police departments. (Second Chance PA is an initiative of Blueprints for Addiction Recovery.)
At the Joining Forces coalition's spring forum last week, District Attorney Heather Adams expressed satisfaction regarding the rollout of Pathways to Recovery and high hopes for its future prospects.
Since its launch in June, judges have referred more than 100 individuals through the program. About one in five participants, 19.3%, dropped out or failed a drug test; the other four-fifths have either completed the program or are en route to doing so. That's far better than the program that Pathways to Recovery replaced, in which the failure rate was about 50%, Adams said.
Earlier this year, One United Lancaster spoke with Kennel about Compass Mark and the Pathways to Recovery initiative. The following has been edited for length and clarity.
One United Lancaster: How is Compass Mark structured? And how big is it?
Eric Kennel: Compass Mark is a nonprofit organization based in Lancaster County. We were founded in 1966. Our mission is to prevent addiction through education, skill building and community mobilization.

In addition to our primary office here in Lancaster, we have small satellite offices in Chester County and in Lebanon County as well.
OUL: How long have you been personally involved with Compass Mark?
Kennel: I've been the executive director for about six and a half years.
OUL: With the Pathways to Recovery program, the DA's office, I believe, gave Compass Mark $15,000?
Kennel: Correct. At Compass Mark, the program that is specifically connected to the Pathways to Recovery program is what we call Skills for Life. The money that was received by from the DA's office goes to provide scholarships for students to attend our Skills for Life program.
OUL: Are there other sources of funding that help Compass Mark to participate with that?
Kennel: The Lancaster County Drug and Alcohol Commission also provides funding for many of our programs.
OUL: Can you describe how that program works?
Kennel: Skills for Life is a program that we've been offering for several decades, actually. We have a couple of different age groups that can qualify for this program. We have a 13- to 17-year-old group: Those are referrals that primarily come from juvenile probation. Some school districts will also refer students into that younger age group. Then there's an 18 to 25 age group. And then, as part of this expanded Pathways to Recovery diversion program, we are now also offering a third set of classes that is for adults over 25.
The Skills for Life program is structured as an educational program. It happens here at our Lancaster office in the evenings, a couple of nights per month. Depending on the age group, it consists of three or four sessions of about three hours each.
OUL: This is just for Lancaster County, correct?
Kennel: Yes.
OUL: Does Lebanon have anything that's sort of similar? A program that addresses that same issue?
Kennel: They do. They have a couple of other diversion programs that are set up a little bit differently. We have offered Skills for Life in the past, for Lebanon County as well, and we still do some Skills for Life sessions within some of the schools up there.
OUL: Can you speak to some of the results of how (Lancaster's) program has been going?
Kennel: Absolutely. So, since we since we kicked this off with the DA's office and Second Chance PA with Blueprints, we've had (27 referrals) that have come through to the Skills for Life program. … Blueprints has had more referrals than that, but not every individual that comes through their program is qualified for our Skills for Life part of it.
What happens is that Blueprints, when they receive a referral, they do a preliminary assessment with each individual, and then if they are deemed to need treatment services, then Blueprints provides those services. If their level of risk is not such that they require a treatment intervention, but they could benefit from an educational kind of intervention, that's when they refer to Skills for Life at Compass Mark.
OUL: What would (the Skills for Life program) provide in terms of helping to eliminate risks of future addiction?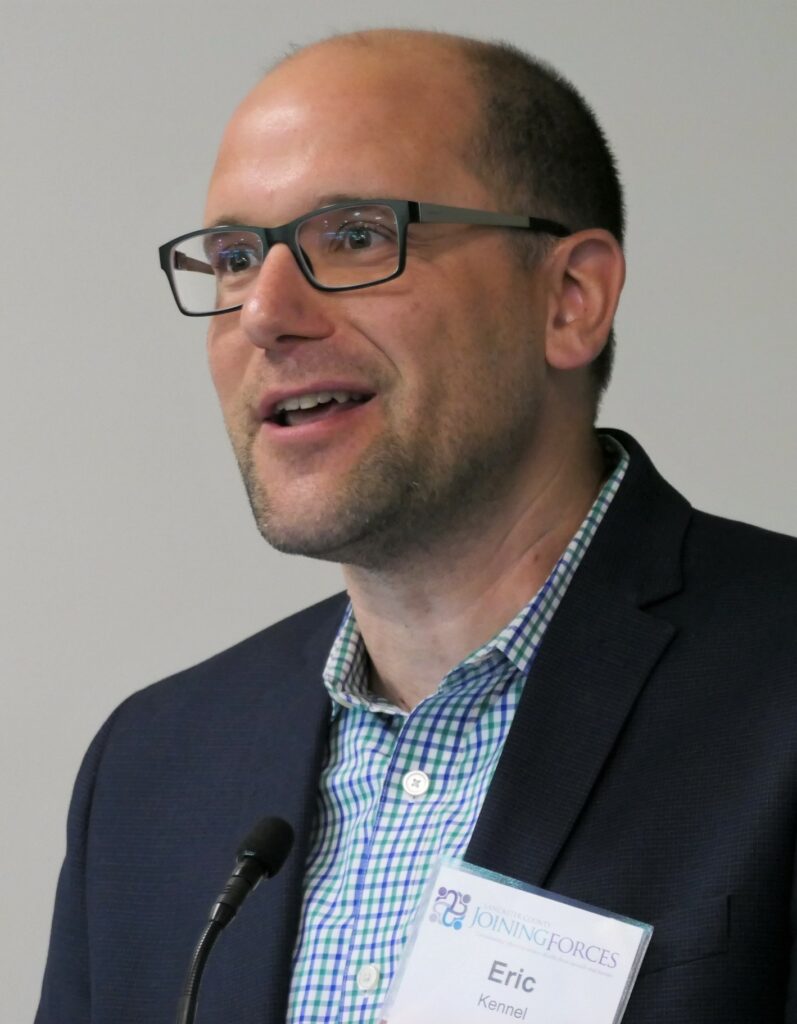 Kennel: The Skills for Life program is really designed to help individuals understand the risks and protective factors that are there, specifically the risk factors that can lead to substance use. We do quite a bit of work with those classes in just understanding what addiction is, and how substance use disorders develop. You know, just educating around the science of how addiction works, and recognizing that there are ways that individuals can address those risks.
Some of what we talk about is looking at … what are the skills that we can develop in these individuals to move on to a path of resilience and better decision making, things like that.
We also talk a lot about support systems and helping participants in the program to recognize where those resources are in their own lives, and where they can access supports.
Again, the whole purpose of this is to hopefully provide the skills and some of the resources early on in an individual's life, so that they can move on a path to wellness and not develop a substance use disorder.
OUL: Do you have any thoughts on, in light of this program, how addiction interacts with homelessness in the county?
Kennel: We know that substance use disorder is closely linked and correlated with many other social issues. I think homelessness is one of those.
Certainly, we see in the in the criminal justice system a very high percentage of individuals who have a substance use disorder as well. A lot of it has to do with the co-occurring nature of substance use and mental health.
I think when we look at the interventions for homelessness and diversion programs in the criminal justice system, many of them are specifically looking at substance use disorder and recognizing that if we can address the underlying mental health or the underlying substance use, that can be a really important way of moving the needle then, to getting people into housing and sustaining long term employment, et cetera.
So it's very much interconnected. With the network of providers that we have here in this county, there is a lot of collaboration that's happening across systems to try to build an entire environment or ecosystem around the individual that supports the myriad of needs that they may have.
OUL: Is there anything new that you see on the horizon for Compass Mark? Anything that that would help toward those goals that you mentioned?
Kennel: We're certainly looking forward to continuing to partner with the DA's office and Blueprints on this diversion program. We are also very involved in supporting many of our local school districts.
We recognize that in prevention, the earlier we start, the more successful we will be. We're having really an unprecedented year in terms of requests for programming in the schools. So, we're continuing to get prevention programs into more school districts in our county. We hope that will continue.