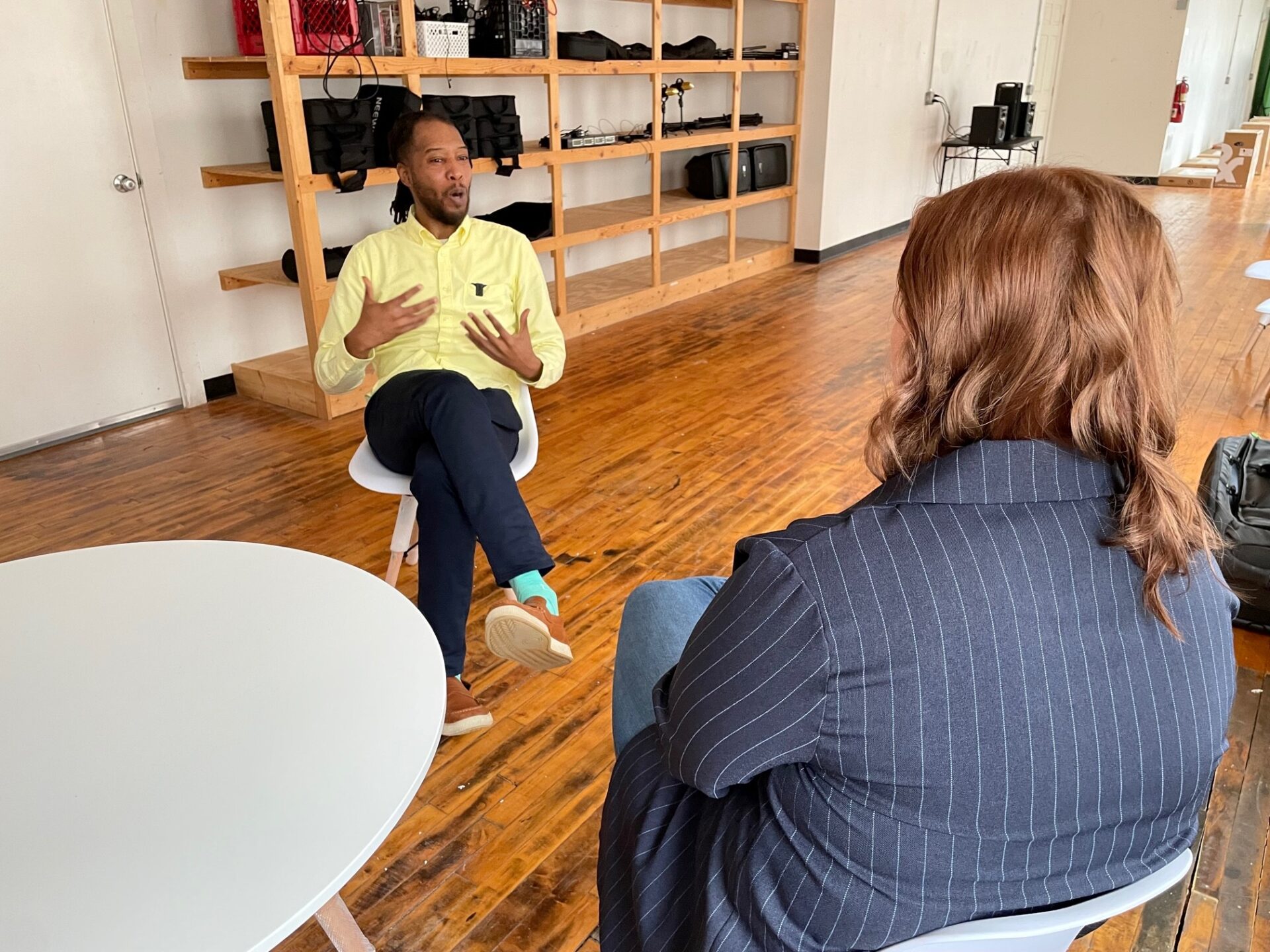 The Cultured Professional (TCP Network) began in 2017 in a small room without air conditioning at Bright Side Opportunities Center.
Recently, TCP opened a 3,000 sq. ft. facility in southwest Lancaster city. Marquis Lupton, founder of TCP Network, has made it his goal to offer a hub for creatives in Lancaster city to express themselves in a safe space while learning new skills.
The new warehouse facility hosts TCP's operations and those of its nonprofit affiliate, Positive Media Academy. There is space for TV, podcasting, audio recording, photography, fine arts, coworking and much more. All TCP members have access to these amenities with their paid membership.
To learn more, watch One United Lancaster's interview with Lupton and tour of TCP's space:
Video
Lupton, an experienced broadcast journalism professional, said he wants to "send the elevator back down" — in other words, to bring people from underrepresented groups into the field and create a pathway toward increased diversity.
"It's a movement, not a moment," Lupton said.
The extended edition
Here are the complete, unedited videos from One United Lancaster's visit to TCP:
(Editor's Note: A previous version of this story mischaracterized the location of TCP Network's new media hub.)