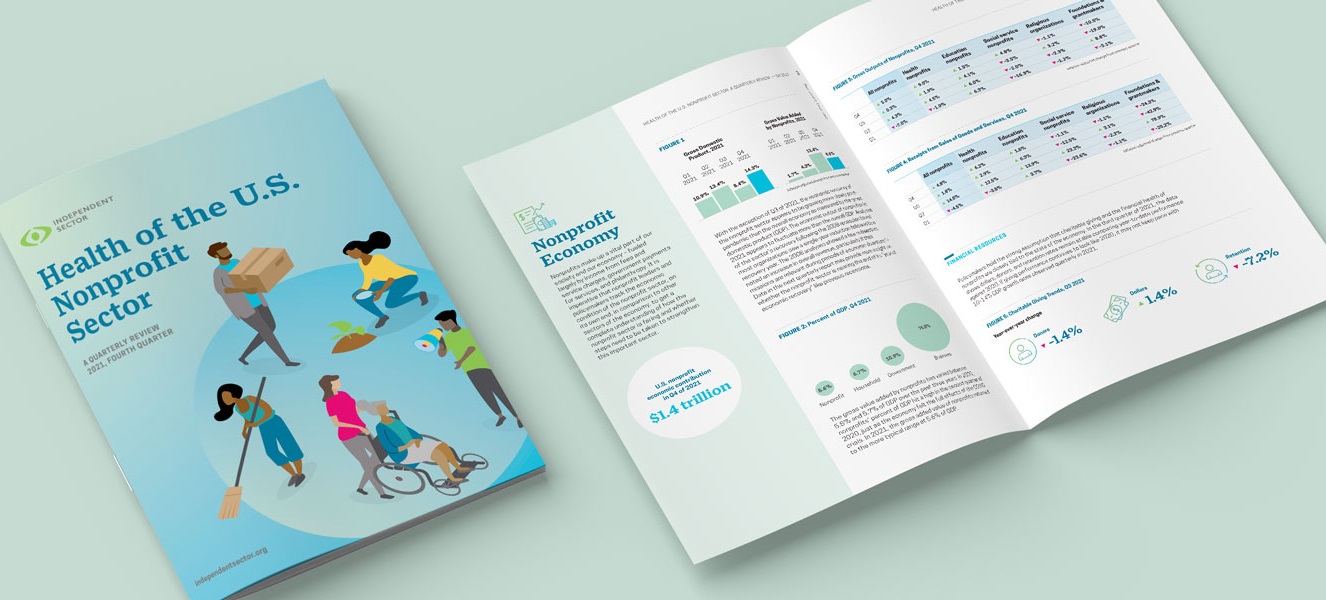 The recovery of the U.S. nonprofit sector appears to be lagging other sectors of the economy, a new report suggests.
Independent Sector, a national coalition of nonprofits and donors, has been tracking federal economic data. In the last three months of 2021, nonprofits' GDP impact and job growth trailed other sectors, it found.
Adjusted for inflation, nonprofits' contribution to GDP was up 8.6% versus 14.3% for the U.S. economy as a whole, Independent Sector said.
Meanwhile, the pace of job recovery "appears to be slowing," the organization said, projecting it will take 11 more months to reach 2019 employment levels.
Nationwide, the nonprofit workforce has a larger proportion of White workers than it did pre-pandemic, 78% versus 70%. Independent Sector did not offer a hypothesis for the shift. Other studies have documented ways in which the pandemic exacerbated existing racial, ethnic and economic inequalities, increasing instability in housing, education, health and employment in already precarious communities.
The share of women working in the sector increased, reversing a previous downward trend. In the broader economy, the downturn in female employment had to do both with pandemic job loss hitting industries in which women are overrepresented, and with women exiting the workforce due to pandemic caregiving responsibilities, Independent Sector said, citing a Department of Labor report. However, there was no breakout for the nonprofit sector, so it's unclear how well those explanations apply, it said.
The federal government needs to do a better job of tracking nonprofits' economic data, Independent Sector said. It urged the Bureau of Labor Statistics to produce quarterly nonprofit workforce reports; for government and academic researchers to analyze the sector's workforce trends; and for the Bureau of Economic Analysis to publish a nonprofit "satellite account," a supplementary measure that would capture economic impacts, such as volunteer labor, that aren't reflected in monetary flows.